Genesis Shards

GS
ランキング順位 2022
トークン
On 5,262 watchlists
Genesis Shards 価格 (GS)
0.000000658 BTC2.50%
0.000009755 ETH3.09%

  Genesis Shards GS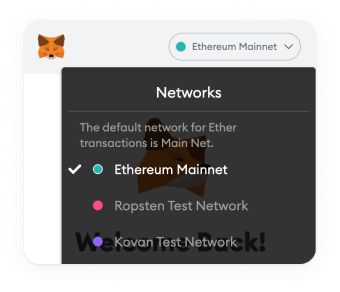 ウォレットネットワークを変更してください
本コントラクトを追加するには、MetaMaskアプリでウォレットネットワークを変更してください
Genesis Shards対JPYチャート
Loading Data
Please wait, we are loading chart data
GS価格統計
Genesis Shards 今日の価格
Genesis Shards 価格
¥1.82
価格推移

24時間

¥0.02744

24H最低/24H最高

¥1.71 /

¥2.19

取引高

24時間

¥7,646,337.12

取引高/時価総額残高
0.3486
市場占有率
データなし
市場ランキング
#2022
Genesis Shards時価総額

| | |
| --- | --- |
| 時価総額 | ¥21,933,115.71 |
| 希薄後時価総額 | ¥380,856,051.79 |
Genesis Shards 昨日の価格
昨日の最低/最高

¥1.70 /

¥2.19

昨日の始値/終値

¥1.71 /

¥1.81

昨日の変動
昨日のボリューム
¥9,208,849.71
Genesis Shards 価格履歴
7日間最低/7日間最高

¥1.58 /

¥2.19

30日間最低/30日間最高

¥1.55 /

¥2.34

90日間最低/90日間最高

¥1.52 /

¥2.62

52週最低/52週最高

¥1.52 /

¥51.66

過去最高値

Apr 14, 2021 (a year ago)

¥453.56

過去最低値

Sep 22, 2022 (11 days ago)

¥1.52

Genesis Shards ROI
Genesis Shards 供給

| | |
| --- | --- |
| 循環サプライ | 12,030,988 GS |
| 総合サプライ | 208,911,248 GS |
| 最大供給 | データなし |
GS 価格の生配信データ
Genesis Shards 本日の価格 は、¥1.82 JPYです。24時間の取引ボリュームは ¥7,637,282 JPYです。 弊社ではGSからJPYへの価格はリアルタイムで更新されています。 Genesis Shardsは過去24時間で1.43%増加しています。 現在のCoinMarketCapランキングは#2022位で、時価総額はです。 コインの循環供給量は12,030,988 GSです と最大供給量は表示できません。
現在Genesis Shards取引の上位取引所は です。 弊社の で他の取引所を探すことも可能です。
What Is Genesis Shards (GS)?
Genesis Shards (GS) is a decentralized ecosystem based on Polkadot that reimagines non-fungible tokens (NFTs) as a decentralized finance (DeFi) option, creating a seamless cross-chain liquidity environment for pre-initial dex offering (IDO) tokens.
Genesis Shards recognizes existing problems in the pre-IDO space, including the low liquidity of tokens due to the lack of a tradable market and inconsistent OTC trading practices, resulting in a high risk of defaults.
Genesis Shards aims to enable network members to access and trade pre-IDO tokens in an efficient and secure manner. Projects can leverage token liquidity early in the lifecycle with community support. This is due to the availability of NFTs in the OTC market and the transformation of NFTs into a liquidity facility for pre-IDO tokens.
Genesis Shards was created in 2020 and raised $2.7 million in March 2021 to launch a new pre-IDO market. The list of investors includes 3Commas, Axia8, OKEx Block Dream Fund, LD Capital, Spark Digital Capital, Momentum 6 and others.
Who Are the Founders of Genesis Shards?
Garlam Won and Nilotpal Mukherjee are the co-founders of Genesis Shards.
Prior to founding Genesis Shards, Garlam Won served as head of marketing at Harmony and head of global partnerships at ICONIZ. He has also acted as an advisor for Kylin, PAID Network, Raze, PolkaFoundry, KPAD and SPLYT.
Won majored in finance at Garlam University. He has worked as an investment banker at JP Morgan and as a management consultant at Deloitte. He covered the blockchain ecosystem as the chief blockchain editor at Financial Street Media.
Nilotpal Mukherjee has held the position of an investment banker at Deutsche Bank and a strategic consultant at Accenture. In 2018, he joined Marlin Protocol as a business lead.
What Makes Genesis Shards (GS) Unique?
According to the team, Genesis Shards' goal is to develop a comprehensive market for pre-IDO NFT liquidity and open up new opportunities for the DeFi market in general.
Genesis Shards provides a market for illiquid tokens by wrapping time-locked fungible tokens in NFTs.
The GS token is the native utility token of Genesis Shards. GS is used for Genesis Access, Genesis NFTX and enables participation in the governance of the Genesis network.
In order for GS tokens to become a part of the Genesis network, they must be exchanged for Genesis Access NFTs. The number of tokens held determines the access rights for members.
GS is the native token on the Genesis NFTX platform. The token allows users to benefit from a reduction in swap fees for tickets and access cards and Genesis smart contracts.
Holders of the GS token have certain governance rights with their voting power directly dependent on the number of tokens they own.
Related Pages:
Read about SushiSwap.
Read about Polkadot.
Learn more about the potential issues with the NFT space on CMC Alexandria.
Deepen your knowledge of crypto with the CoinMarketCap blog.
How Many Genesis Shards (GS) Coins Are There in Circulation?
The public launch of the GS token took place on April 14, 2021, on the decentralized fundraising platform Polkastarter (POLS). Genesis Shards is a dual IDO on Polkastarter, so the launch happened simultaneously on Ethereum (ETH) and Binance Smart Chain (BSC).
The total supply was divided between the ETH pool (70%) on Ethereum for POLS holders and the BSC pool (30%) on Binance Smart Chain.
As of April 2021, GS has a circulating supply of 12,030,988 tokens and a total supply of 218,911,248 tokens.
How Is the Genesis Shards Network Secured?
Genesis Shards is a decentralized ecosystem powered by Polkadot which uses nominated proof-of-stake (NPoS) as its consensus algorithm to increase chain security. All parachains that are connected to the Polkadot Relay Chain benefit from the economic security that Relay Chain validators provide.
Polkadot's data validity and availability scheme allows chains to interact with each other. The chains are independent in governance but united in security.
Where Can You Buy Genesis Shards (GS)?
Genesis Shards (GS) can be traded on the following exchanges:
Read our step-by-step guide on how to buy Bitcoin and other cryptocurrencies.
GS価格統計
Genesis Shards 今日の価格
Genesis Shards 価格
¥1.82
価格推移

24時間

¥0.02744

24H最低/24H最高

¥1.71 /

¥2.19

取引高

24時間

¥7,646,337.12

取引高/時価総額残高
0.3486
市場占有率
データなし
市場ランキング
#2022
Genesis Shards時価総額

| | |
| --- | --- |
| 時価総額 | ¥21,933,115.71 |
| 希薄後時価総額 | ¥380,856,051.79 |
Genesis Shards 昨日の価格
昨日の最低/最高

¥1.70 /

¥2.19

昨日の始値/終値

¥1.71 /

¥1.81

昨日の変動
昨日のボリューム
¥9,208,849.71
Genesis Shards 価格履歴
7日間最低/7日間最高

¥1.58 /

¥2.19

30日間最低/30日間最高

¥1.55 /

¥2.34

90日間最低/90日間最高

¥1.52 /

¥2.62

52週最低/52週最高

¥1.52 /

¥51.66

過去最高値

Apr 14, 2021 (a year ago)

¥453.56

過去最低値

Sep 22, 2022 (11 days ago)

¥1.52

Genesis Shards ROI
Genesis Shards 供給

| | |
| --- | --- |
| 循環サプライ | 12,030,988 GS |
| 総合サプライ | 208,911,248 GS |
| 最大供給 | データなし |