FC Barcelona Fan Token

BAR
ランキング順位 527
トークン
On 22,441 watchlists
FC Barcelona Fan Tokenリンク一覧
コントラクト一覧

Chiliz
0xecc0...3c9e898

Chiliz
0xecc0...3c9e898
FC Barcelona Fan Token コントラクト一覧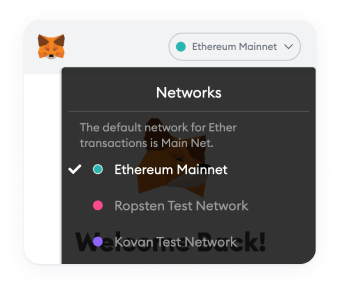 ウォレットネットワークを変更してください
本コントラクトを追加するには、MetaMaskアプリでウォレットネットワークを変更してください
FC Barcelona Fan Token 価格 (BAR)
0.0001862 BTC2.32%
0.002709 ETH2.83%

  FC Barcelona Fan Token BAR
FC Barcelona Fan Tokenリンク一覧
コントラクト一覧

Chiliz
0xecc0...3c9e898

Chiliz
0xecc0...3c9e898
FC Barcelona Fan Token コントラクト一覧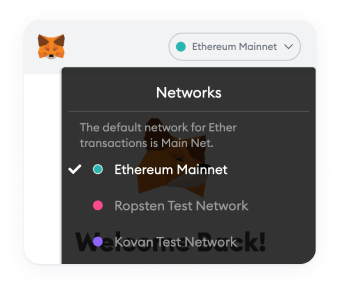 ウォレットネットワークを変更してください
本コントラクトを追加するには、MetaMaskアプリでウォレットネットワークを変更してください
FC Barcelona Fan Token対JPYチャート
読み込み中...
Please wait, we are loading chart data
BAR価格統計
FC Barcelona Fan Token 今日の価格
FC Barcelona Fan Token 価格
¥554.59
価格推移

24時間

-¥7.29

24H最低/24H最高

¥540.11 /

¥584.30

取引高

24時間

¥1,488,026,781

取引高/時価総額残高
0.4189
市場占有率

0.00%

市場ランキング
#527
FC Barcelona Fan Token時価総額

| | |
| --- | --- |
| 時価総額 | ¥3,551,875,224 |
| 希薄後時価総額 | ¥22,183,532,231 |
FC Barcelona Fan Token 昨日の価格
昨日の最低/最高

¥540.11 /

¥584.30

昨日の始値/終値

¥560.45 /

¥552.92

昨日の変動
昨日のボリューム
¥1,542,654,865
FC Barcelona Fan Token 価格履歴
7日間最低/7日間最高

¥525.41 /

¥584.30

30日間最低/30日間最高

¥452.77 /

¥624.11

90日間最低/90日間最高

¥426.79 /

¥812.05

52週最低/52週最高

¥316.44 /

¥1,294.99

過去最高値

Apr 21, 2021 (2 years ago)

¥10,327.25

過去最低値

May 12, 2022 (9 months ago)

¥316.44

FC Barcelona Fan Token ROI
FC Barcelona Fan Token 供給

| | |
| --- | --- |
| 循環サプライ | 6,404,526 BAR |
| 総合サプライ | 40,000,000 BAR |
| 最大供給 | 40,000,000 BAR |
BAR 価格の生配信データ
FC Barcelona Fan Token 本日の価格 は、¥554.59 JPYです。24時間の取引ボリュームは ¥1,488,026,781 JPYです。 弊社ではBARからJPYへの価格はリアルタイムで更新されています。 FC Barcelona Fan Tokenは過去24時間で1.39%減少しています。 現在のCoinMarketCapランキングは#527位で、時価総額はです。 コインの循環供給量は6,404,526 BARです と最大最大供給量40,000,000 BARコイン。
現在FC Barcelona Fan Token取引の上位取引所はBinance, Deepcoin, Bybit, BingX, 、および です。 弊社の で他の取引所を探すことも可能です。
To find out even more about this project, check out our deep dive of FC Barcelona Fan Token.
What Is FC Barcelona Fan Token (BAR)?
FC Barcelona Fan Token (BAR) is a utility token created in collaboration between FC Barcelona and Chiliz, a global blockchain financial technology provider for the sports and entertainment industry. Fan tokens are digital assets that never expire, and provide their holders with an ability to vote in polls and participate in quizzes & contests published on the Socios.com app - a sports fan engagement platform developed by Chiliz and built on Chiliz Chain.
$BAR is the one and only official fan token of Barça that provides fans with a tokenized share of influence in the life of their favorite club. The token was created with the aim of bringing the community closer together and attracting a global audience by making it easier to interact with the soccer team.
The launch of the BAR token took place in June 2020, BAR offered its owners the right to participate in surveys related to the activities of FC Barcelona, ​​plus the opportunity to earn unique prizes. Token holders vote using a smart contract, and FC Barcelona must take into account the outcome of the poll and implement the results.
Fan Tokens serve as a membership that allows users to compete for exclusive rewards and team recognition. Rewards include match tickets, exclusive fan experiences, Socios.com bonuses, club NFTs and digital badges. What's more, through BAR, members can purchase VIP goods / services, VIP access to stadiums and match tickets, and rare collectible items. Users can stake BAR for NFT rewards, and also gain access to the gamified utility.
Who Are the Founders of FC Barcelona Fan Token?
FC Barcelona probably needs no introduction. However, for those who don't know, FC Barcelona (also known as Barça) is a professional football club from Barcelona, ​​Catalonia (ESP), founded in 1899 by a group of Swiss, Spanish, German and English footballers. Currently, Barça is one of the most popular and talented teams in the world with a huge fan base and massive social media support.
The team competes in La Liga, the top flight of Spanish football. On the international stage, Barcelona has amassed the following trophies: 5 UEFA Champions League titles, 4 UEFA Cup Winners' Cups, 5 UEFA Super Cups, 3 Inter-Cities Fairs Cups, and 3 FIFA Club World Cups. Some of the most famous players of all time including Lionel Messi, Neymar, Ronaldinho and Diego Maradona have played for the club.
FC Barcelona Fan Token (BAR) was launched on June 22, 2020 through the Chiliz platform, in cooperation with Socios.com. Chiliz (CHZ) provides sports and entertainment organizations / clubs with a blockchain-based toolkit that helps them attract, grow and monetize their audience. The company's goal was to improve the existing fan experience and, thus, created a channel for interacting with fans --- Socios.com. The platform was built from scratch on the Chiliz blockchain, and uses CHZ as the main currency. Moreover, the platform allows fans to purchase the official tokens of popular sports teams, including the FC Barcelona Fan Token (BAR).
Alexandre Dreyfus is CEO of Chiliz and Socios.com. As a skilled web entrepreneur with over 20 years of digital experience, Dreyfus has an interesting resume. In the 90s, he developed an interactive travel guide known as Webcity. Later on, in the 00s, he founded two rather successful and major online poker projects such as Winamax and Chilipoker; then, in 2013, he became an owner of the Global Poker Index and The Hendon Mob. On top of that, in 2017 Dreyfus founded Chiliz, a digital currency for sports & entertainment platforms. And in 2018, Socios.com was born, with the goal of providing football and sports clubs with an opportunity to monetize their fan bases by introducing blockchain technology.
What Makes FC Barcelona Fan Token Unique?
The key features of the BAR token are as follows:
To become part of the community, start influencing club decisions and participate in Fan Rewards contests, you must have at least one $BAR. However, the weight of your vote depends on the number of tokens you have, and some activities may require more than just one token.
Token holders have their own perks, including VIP access to the Camp Nou home stadium, the opportunity to meet world famous football legends, as well as the chance to attend autograph sessions and get signed items & team merch.
Barça uses Socios.com to get closer to fans and receive their opinions by posting polls. BAR holders can vote only once, but if a user has 10 tokens, then his vote will be counted as 10. To maintain fair results, polls are limited to a certain amount of tokens, which is set by the club itself.
The Socios platform has a bonus system, so BAR holders get VIP access to all home league, cup and European matches.
Related Pages:
CoinMarketCap takes a deep dive into FC Barcelona Fan Token (BAR) here.
Read about Chiliz (CHZ).
Learn more about Manchester City Fan Token and Arsenal Fan Token.
What are fan tokens? Find out with CMC Alexandria.
What are smart contracts? Find out with the CMC glossary.
Sports NFTs set to explode in 2022. Check out Deloitte's prediction.
How Many FC Barcelona Fan Token (BAR) Coins Are There in Circulation?
$BAR is a utility token deployed on the Chiliz blockchain - a Proof-of-Authority (PoA) sidechain built on Ethereum. BAR helps FC Barcelona make the advantageous decisions, and gives fans access to the VIP experience, official club products, and exclusive content.
Fields of using FC Barcelona Fan Token:
Governance: Barcelona uploads a number of polls, then BAR holders vote through smart contracts using the Socios.com application and services.
Staking: BAR tokens can be staked for NFT rewards.
Rewards: BAR holders are rewarded by participating in club quizzes, games and surveys on the Socios.com app.
The maximum supply of BAR is 40,000,000 coins. As of January 2022, there are 3,551,855.00 $BAR in circulation (9% of the total supply).
How Is the FC Barcelona Fan Token Network Secured?
The Socios.com platform is an intermediary between a football club and its dedicated fans, which provides digital, secure and transparent revenue streams. Socios is based on smart contract technology, uses the Ethereum blockchain and a proprietary crowd control mechanism, so fans are in a manipulation-free environment and vote only in publicly audited polls.
All fan tokens are minted via Chiliz Chain; all voting on the platform proceeds as a series of smart contracts that run through Chiliz. Due to Chiliz Chain, users can share data in a safe and secure manner, as the blockchain stores data using complex mathematics, innovative programming codes, and the application of a public ledger of information that is distributed over a Peer-to-Peer (P2P) network.
Where Can You Buy FC Barcelona Fan Token (BAR)?
As of January 2022, FC Barcelona Fan Token (BAR) is listed on Binance (a strategic investor in Chiliz), FTX, Paribu, BKEX, Mandala Exchange, ZT, and VCC Exchange.
You can get $BAR via Socios.com using $CHZ. In addition, there is a store on Chiliz.net (the world's first crypto exchange for sports & entertainment) where you can buy fan tokens of your favorite team.
Want to keep track of BAR or CHZ prices live? Download the CMC mobile app.
Check out the most popular sports NFT platforms.
Visit the CMC blog for updates on other projects.
BAR価格統計
FC Barcelona Fan Token 今日の価格
FC Barcelona Fan Token 価格
¥554.59
価格推移

24時間

-¥7.29

24H最低/24H最高

¥540.11 /

¥584.30

取引高

24時間

¥1,488,026,781

取引高/時価総額残高
0.4189
市場占有率

0.00%

市場ランキング
#527
FC Barcelona Fan Token時価総額

| | |
| --- | --- |
| 時価総額 | ¥3,551,875,224 |
| 希薄後時価総額 | ¥22,183,532,231 |
FC Barcelona Fan Token 昨日の価格
昨日の最低/最高

¥540.11 /

¥584.30

昨日の始値/終値

¥560.45 /

¥552.92

昨日の変動
昨日のボリューム
¥1,542,654,865
FC Barcelona Fan Token 価格履歴
7日間最低/7日間最高

¥525.41 /

¥584.30

30日間最低/30日間最高

¥452.77 /

¥624.11

90日間最低/90日間最高

¥426.79 /

¥812.05

52週最低/52週最高

¥316.44 /

¥1,294.99

過去最高値

Apr 21, 2021 (2 years ago)

¥10,327.25

過去最低値

May 12, 2022 (9 months ago)

¥316.44

FC Barcelona Fan Token ROI
FC Barcelona Fan Token 供給

| | |
| --- | --- |
| 循環サプライ | 6,404,526 BAR |
| 総合サプライ | 40,000,000 BAR |
| 最大供給 | 40,000,000 BAR |