ETHPad

ETHPAD
ランキング順位 1346
トークン
On 290,569 watchlists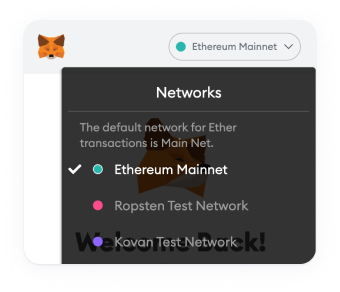 ウォレットネットワークを変更してください
本コントラクトを追加するには、MetaMaskアプリでウォレットネットワークを変更してください
ETHPad 価格 (ETHPAD)
0.0000002675 BTC4.53%
0.000004119 ETH6.68%

  ETHPad ETHPAD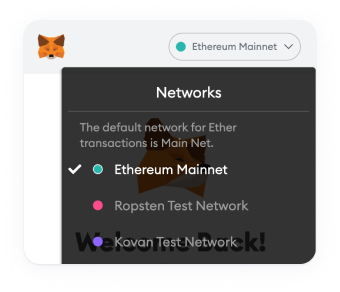 ウォレットネットワークを変更してください
本コントラクトを追加するには、MetaMaskアプリでウォレットネットワークを変更してください
ETHPad対JPYチャート
読み込み中...
Please wait, we are loading chart data
ETHPAD価格統計
ETHPad 今日の価格
ETHPad 価格
¥0.9653
価格推移

24時間

-¥0.02775

24H最低/24H最高

¥0.9317 /

¥1.0041

取引高

24時間

¥4,280,841

取引高/時価総額残高
0.02224
市場占有率

0.00%

市場ランキング
#1346
ETHPad時価総額

| | |
| --- | --- |
| 時価総額 | ¥192,500,767 |
| 希薄後時価総額 | ¥965,267,372 |
ETHPad 昨日の価格
昨日の最低/最高

¥0.9317 /

¥1.0041

昨日の始値/終値

¥0.9996 /

¥0.9633

昨日の変動
昨日のボリューム
¥4,272,037
ETHPad 価格履歴
7日間最低/7日間最高

¥0.9099 /

¥1.0199

30日間最低/30日間最高

¥0.8667 /

¥2.5036

90日間最低/90日間最高

¥0.3044 /

¥4.2958

52週最低/52週最高

¥0.2852 /

¥4.2958

過去最高値

Nov 16, 2021 (a year ago)

¥50.35

過去最低値

Dec 23, 2022 (3 months ago)

¥0.2852

ETHPad ROI
ETHPad 供給

| | |
| --- | --- |
| 循環サプライ | 199,427,405 ETHPAD |
| 総合サプライ | 199,427,405 ETHPAD |
| 最大供給 | 1,000,000,000 ETHPAD |
ETHPAD 価格の生配信データ
ETHPad 本日の価格 は、¥0.965267 JPYです。24時間の取引ボリュームは ¥4,280,841 JPYです。 弊社ではETHPADからJPYへの価格はリアルタイムで更新されています。 ETHPadは過去24時間で2.89%減少しています。 現在のCoinMarketCapランキングは#1346位で、時価総額はです。 コインの循環供給量は199,427,405 ETHPADです と最大最大供給量1,000,000,000 ETHPADコイン。
現在ETHPad取引の上位取引所はMEXC, PancakeSwap (V2), 、および です。 弊社の で他の取引所を探すことも可能です。
To find out even more about this project, check out our deep dive of ETHPad.
What Is ETHPad (ETHPAD)?
ETHPad (ETHPAD) is a cross-chain platform inspired by EIP-1559 on Ethereum that is designed to enhance the deflation mechanism. What exactly this means: ETHPad has assembled deflationary triggers with a focus on staking, token sale, and IDO participation.
The platform has access to cross-chain launches and full control of the process, thereby providing protection against bots that track liquidity, the procedure is carried out through a proven betting system and a cross-chain bridge.
Who Are the Founders of ETHPad?
BlueZilla is behind the development of the ETHPad platform, and the team has also been involved in the creation and successful launch of BSCPad and TRONPAD projects.
As of August 2021, the name of CEO and founder of the ETHPAD token has not been revealed.
What Makes ETHPad (ETHPAD) Unique?
ETHPad is a deflationary and decentralized IDO platform built on top of EIP-1559. ETHPad is backed by the Ethereum blockchain with the key goal of introducing deflationary factors into the ETH tokenomics. Thus, the development team has designed a deflationary system into the structure of the ETHPad platform (deflationary mechanisms are integrated into the structure of ETHPad tokens).
The main deflationary mechanisms include:
10% commission for the sale of tokens (the first part of which is 2.5% - burned, and the second part is 7.5% - reward to participants);
an option to unstake early, but with a burning fee - 25%, and if you wait 21 days to unstake - no fee.
The list of deflationary mechanisms will be updated and supplemented.
In addition to the listed advantages, it's worth noting that the ETHPad project has a low initial market capitalization of $55,500 USD.
Related Pages:
Read about BSCPAD (BSCPAD) and TRONPAD (TRONPAD).
Read about PancakeSwap (CAKE) and Uniswap (UNI).
What is an initial dEX offering (IDO) and why do we need them? Click here and find out.
What's the difference between Ethereum and Ethereum Classic? Let's figure this out with CMC Alexandria.
What does cross-chain mean? Learn more here.
How Many ETHPad (ETHPAD) Coins Are There in Circulation?
The ETHPad platform uses the native token ETHPAD, which is available for staking and trading with the ticker symbol ETHPAD. A maximum supply that has been issued is 1 000 000 000 $ETHPAD, the distribution is as follows: 11% to team members, 6% to advisors, 10% to the liquidity pool, 9% to ETHPad ecosystem, 3% to the reserve, 9% to stakes and rewards , 22% to Private Sale, 20% to Airdrop, 5% to Public BSCPad and 5% to Public TronPad.
As for the offered tokens on ETHPad IDO, there is a division into groups: 5% for public white list lotteries, 10% for lottery Tier (Bronze - 5 000 staked - 1 lottery ticket), 85% for guaranteed allocation Tiers (Silver - 120 000 staked; Gold - 200 000 staked).
An Initial Coin Offering or ICO took place on July 15, 2021. Presale was on BSCPAD. All confirmed information about upcoming (or completed) IDOs are published on social media of the ETHPad project.
How Is the ETHPad Network Secured?
Existing Ethereum-based launchpads are highly susceptible to sniper bots and other manipulative tactics. As a result, the ETHPad team decided to focus and put a lot of effort into finding ways to prevent manipulative tactics during launch, thus controlling the variables, the whole process goes seamless, and price discovery happens smoothly and in a natural way.
To participate in the IDO, you need to go through the KYC (short for Know Your Customer) procedure. This identity verification process is mandatory for all users of the platform, and aims to collect basic information about IDO members and ensure the security of the ETHPad platform.
Where Can You Buy ETHPad (ETHPAD)?
As of August 2021, Uniswap (V2) and PancakeSwap (V2) exchanges are suitable places to buy or sell ETHPAD tokens.
Your step-by-step actions:
Download and login with a digital wallet (Trust Wallet, MetaMask, Binance Chain Wallet), link a trusted wallet to an exchange (PancakeSwap, Uniswap);
Add funds to your wallet and make a transfer to PancakeSwap or Uniswap;
Find the ETHPAD token and enter the number of tokens you want to purchase;
Change the amount (ETHPAD) and Swap;
After receiving ETHPAD tokens, transfer it to your crypto wallet.
ETHPAD価格統計
ETHPad 今日の価格
ETHPad 価格
¥0.9653
価格推移

24時間

-¥0.02775

24H最低/24H最高

¥0.9317 /

¥1.0041

取引高

24時間

¥4,280,841

取引高/時価総額残高
0.02224
市場占有率

0.00%

市場ランキング
#1346
ETHPad時価総額

| | |
| --- | --- |
| 時価総額 | ¥192,500,767 |
| 希薄後時価総額 | ¥965,267,372 |
ETHPad 昨日の価格
昨日の最低/最高

¥0.9317 /

¥1.0041

昨日の始値/終値

¥0.9996 /

¥0.9633

昨日の変動
昨日のボリューム
¥4,272,037
ETHPad 価格履歴
7日間最低/7日間最高

¥0.9099 /

¥1.0199

30日間最低/30日間最高

¥0.8667 /

¥2.5036

90日間最低/90日間最高

¥0.3044 /

¥4.2958

52週最低/52週最高

¥0.2852 /

¥4.2958

過去最高値

Nov 16, 2021 (a year ago)

¥50.35

過去最低値

Dec 23, 2022 (3 months ago)

¥0.2852

ETHPad ROI
ETHPad 供給

| | |
| --- | --- |
| 循環サプライ | 199,427,405 ETHPAD |
| 総合サプライ | 199,427,405 ETHPAD |
| 最大供給 | 1,000,000,000 ETHPAD |