World Financial Information Conference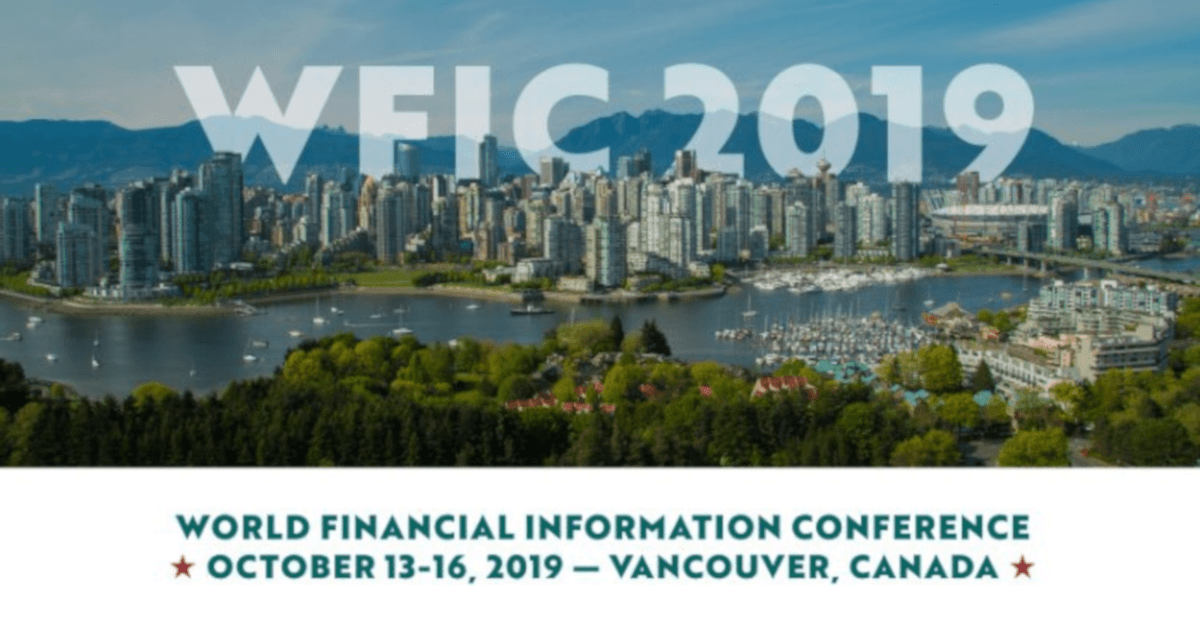 World Financial Information Conference
Dates:
Oct 13, 2019 - Oct 16, 2019
Venue:
JW Marriott Parq Vancouver
Details:
Join more than 500 industry peers from 40 countries at the 13th biennial World Financial Information Conference, the only global event that focuses on the sourcing, compliance, and delivery of financial information. WFIC offers multiple opportunities for structured networking, our goal is to help facilitate your ability to make new contacts. During a 4 day period you will have the opportunity to meet, dine and opine on the issues impacting the financial information sector.