Shillit App

SHILL
Rank # -
Token
On 1,296 watchlists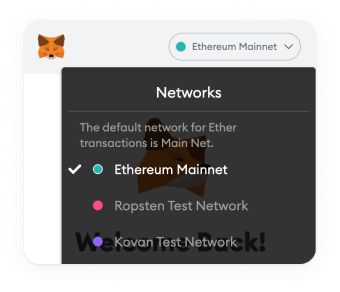 Please change the wallet network
Change the wallet network in the MetaMask Application to add this contract.
SHILL Price Live Data
What Is the Shillit Platform?
Shillit is a DeFi Tokens listing Platform where vetters and the entire community members work together to spot new gems with 2x-100x potential and educate about shady and high risk projects, by investigating the token's teams, projects, social networks telegram group and contract audit.
Shill is the platform utility token that is used for:
Give access to the platform tiers and benefits
Stacking and earning
Advertising on the platform
Gamification Rewards
How Many SHILL Coins Are There in Circulation?
SHILL launched its token on October 8, 2021 with 9.9 billion total supply. It is a deflationary token with rewards in BNB. Tokenomics of SHILL is based on 10% buy and sell tax split as following:
5% to liquidity pool on Pancakeswap v2
2% to holders as reflections in BNB
3% to marketing wallet
Staking protocol Once the stake protocol will be launched the tax will be removed and users will be able to stake their coins, get rewarded, and still be granted access to the higher tiers of the platform.
Who Are the Founders of SHILLIT?
SHILLIT is born from the collaboration between Alessio and Stefano Cenizzi, respectively solidity and frontend developer, and infrastructures DevOp, and Jaime Lund, change maker, writer, influencer and Luminary Leader of ThriveTribe.
Where Can I Buy SHILL?
SHILL is a BEP-20 token that can be bought on PancakeSwap v2. It is the token needed to access higher tiers of the SHILLIT platform and to pay for advertising.
Team/Backers/Investors Alessio Cenizzi - CEO Creator of the platform concepts and Alpha version. Extensive knowledge of EVM and Solidity programming and frontend implementation, business automatization and digitization. He is the frontend developer and blockchain and tokens market price implementation. https://github.com/Coin-Spark https://www.linkedin.com/in/alessio-cenizzi/
Stefano Cenizzi - CTO Infrastructure and RedHat Linux Certified engineer, he worked on several projects for Vodafone Italy. Skilled node, react, and DB programmer, he is in charge of the development of the platform mechanics. https://www.linkedin.com/in/stefano-cenizzi-15a554a4/
Traction/Adoption/Partnerships/MVPs/Apps We have more than 3000 real and active member on the community, on our telegram group, waiting for the platform beta launch this week. A working alpha version has already been presented and proven to work as intended, providing the community real tokens investigations and shady and risky projects alerts that avoided potential losses for members. We have real connections with big facebook communities ready to provide liquidity to the token once they have access to the platform. https://www.facebook.com/groups/1562813584011826 https://www.facebook.com/groups/homeschooldeficlub
The platform beta has just been released , along with a powerful marketing campaign on facebook and youtube, about education on DeFi investments.
The roadmap progress. * We successful launched the token on PancakeswapV2 on date 8th October with the price of 0.000073$ per SHILL token. We have over 480 holders and growing, * The platform releases its beta on schedule and we are already working on the points system and gamification ahead of schedule. (To be implemented by the end of November) * We are actually providing education to our vetting methodology and we have 430 users applying to be vetters on the platform