SafeBank YESSAFEBANK
Rank # -
Token
On 2,496 watchlists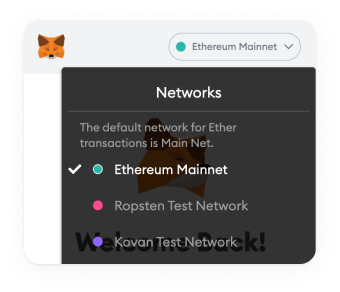 Please change the wallet network
Change the wallet network in the MetaMask Application to add this contract.
SAFEBANK Price Live Data
What Is SafeBank YES (SafeBANK)?
SafeBank YES is an automatic liquidity generating protocol owned and operated by DafriBank Digital, a South African based fintech start-up nicknamed the Revolut of Africa.
It has three functions in the protocol: Automatic LP Acquisition, RFI Static Rewards, and Automatic Token Burn.
SafeBank YES plans to develop its own wallet with an integrated P2P marketplace and fiat-to-crypto API, and develop its own DEX gateway on DafriXchange that would be called SafeBankSwap.
SafeBank YES launched on May 2, 2021.
How many SafeBank YES (SafeBANK) tokens are there in circulation?
The SafeBank Whitepaper1.0 describes the following: A max supply of 1,000,000,000,000,000, with 450,000,000,000,000 tokens that are planned to be burned and an initial total supply of 550,000,000,000,000 tokens. Initial circulating supply allocation for Pancakeswap Liquidity is allotted with 150,000,000,000,000 tokens.
The SafeBank YES protocol works in the following ways: In each trade, the transaction is taxed with a fee of 10%, which is cut in half. While 5% of the fee is sent to the token burn address, the other 5% is then split in half again, with 50% sold by the contract into BNB, and the remaining 50% automatically paired with the aforementioned BNB and added to PancakeSwap as a liquidity pair.
Who are the founders of SafeBank YES?
SafeBank YES is led by Xolane Ndhlovu (DafriGroup PLC Chairman) and Catherine Anajemba (Managing Director of DafriGroup PLC).
Xolane Ndhlovu is responsible for leading the Board and focusing it on strategic matters, overseeing the Group's business and setting high governance standards. He plays a pivotal role in fostering the effectiveness of the Board and individual Directors, both inside and outside the boardroom.
His organization, DafriGroup PLC, is registered in South Africa, Nigeria and Botswana with its headquarters in South Africa. It has a diverse range of interest in multiple industries as evidenced by its fast growing list of subsidiaries including UMEH, DafriTechnologies, DafriBank, DafriExchange, DafriAir, OMAHA Hotels, DafriEstate, Royal IVY, and UMEH Motors among others serving millions of customers in Africa and on a global scale.
Catherine Buhle Anajemba is the current managing director of DafriGroup and the brains behind the SafeBank YES project, a decentralized bank allowing users to control their own finance.
Formerly as Chief Marketing Officer, Catherine was instrumental in securing $5 million startup capital for DafriBank. She was also responsible for overseeing the planning, development, and execution of DafriGroup's marketing, and advertising initiatives.
Now the group's managing director, Catherine directs and controls the operations of DafriGroup and its many subsidiaries, giving strategic guidance and direction to the board to achieve the company's set goals and objectives.
Prior to joining DafriGroup, she was the Chief Executive Officer of WIF Global Ltd and the managing director of B-Exchange Ltd.
Where can you buy SafeBank YES (SafeBANK)?
At the time of writing, SafeBank YES (SafeBANK) is available on PancakeSwap and will be made available on various exchanges in the near future.
Here are some other articles that you may be interested in: