Wombat Exchange

WOM
等級# 814
代幣
On 5,760 watchlists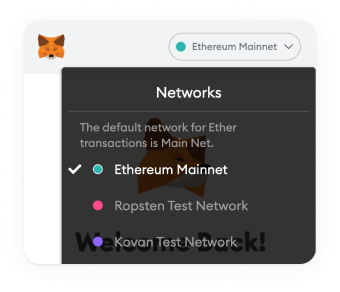 請更改錢包網絡
在MetaMask中更改錢包網絡以添加此合約。
Wombat Exchange標籤
Platform
由項目方回報之標籤
Platform
DApp
LP Tokens
Binance Labs Portfolio
Wombat Exchange價格 (WOM)
0.000005933 BTC4.41%
0.00009349 ETH4.15%

  Wombat Exchange WOM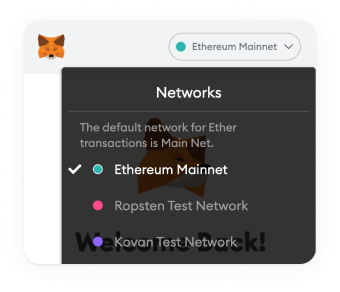 請更改錢包網絡
在MetaMask中更改錢包網絡以添加此合約。
Wombat Exchange標籤
Platform
由項目方回報之標籤
Platform
DApp
LP Tokens
Binance Labs Portfolio
圖表:Wombat Exchange 到 TWD
Loading Data
Please wait, we are loading chart data
WOM價格相關數據
Wombat Exchange 今天的價格
Wombat Exchange價格
NT$4.8542
價格變化

24小時

+NT$0.04776

24小時低點/ 24小時高點

NT$4.7347 /

NT$5.3055

交易量

24小時

NT$34,927,030

數量/市值
0.1233
市場佔有率

0.00%

市場排名
#814
Wombat Exchange市值

| | |
| --- | --- |
| 市值 | NT$283,365,267 |
| 完全稀釋後市值 | NT$4,854,200,196 |
Wombat Exchange 昨天的價格
昨日低點/高點

NT$4.7347 /

NT$5.3055

昨日開盤價 / 收盤價

NT$4.8713 /

NT$4.9539

昨日的價格變動
昨日交易量
NT$34,202,857
Wombat Exchange 歷史價格
七日低點/七日高點

NT$4.4773 /

NT$5.3055

30日低點/30日高點

NT$3.7384 /

NT$6.6692

90日低點/90日高點

NT$2.5778 /

NT$8.7198

52週低點/ 52週高點

NT$2.5778 /

NT$37.45

歷史最高價

Sep 01, 2022 (7 months ago)

NT$37.45

歷史最低價

Jan 01, 2023 (3 months ago)

NT$2.5778

Wombat Exchange投資報酬率
Wombat Exchange 供給量

| | |
| --- | --- |
| 流通供給量 | 58,375,274 WOM |
| 總供給量 | 1,000,000,000 WOM |
| 最大供給量 | 1,000,000,000 WOM |
WOM 即時價格資訊
Wombat Exchange 今日價格 為 NT$4.85 TWD ,24 小時交易量為 NT$34,927,030 TWD 。 WOM 到 TWD 價格為即時更新。 Wombat Exchange 在過去 24 小時內上漲了 1.05 。 目前在 CoinMarketCap 的排名為 #814,市值為 NT$283,365,267 TWD 。 流通供給量為 58,375,274 WOM 單位 與最大流通供給量為1,000,000,000 WOM 單位。
交易 Wombat Exchange 的最大交易所目前為 CoinW, Bitget, SuperEx, XT.COM, 與 。 您可以在我們的 查看其它交易所。
What Is Wombat Exchange (WOM)?
Wombat Exchange is a multi-chain stableswap built natively on the BNB Chain. Wombat adopts the concepts of asset-liability management and coverage ratio, enabling various stablecoins to be swapped at minimal slippage and the ability to single-stake stablecoins for sustainable yield.
WOM is the governance token that is used for:
Participating and voting on governance decisions
Rewards for providing liquidity with stablecoins.
Boosting the liquidity incentives by locking WOM tokens. The boost will be represented by voting escrow WOM (veWOM). The longer the lock, the higher the veWOM and the bigger the rewards.
How Many WOM Coins Are There in Circulation?
Wombat launched its mainnet on May 6, 2022. WOM circulation will reach max in year 5. Visit here for more information about Wombat's tokenomics.
Who Are the Founders of Wombat Exchange?
Wombat Exchange is founded by Alex Lee, a Quant Trader and Blockchain Engineer with extensive experience in crypto, project management, and portfolio management.
How Is Wombat Exchange Secured?
Wombat Exchange operates securely by the BNB Chain, a blockchain that runs in parallel to the Binance Chain. BNB Chain is compatible with the Ethereum Virtual Machine (EVM) and is capable of running even if the Binance Chain goes offline or encounters issues.
Binance Smart Chain utilizes a unique consensus algorithm known as a proof-of-staked authority (POSA) to secure the blockchain. This is essentially a hybrid consensus mechanism that combines aspects of both proof-of-stake (POS) and proof-of-authority (POA). It is built around a network of 21 validators who are responsible for executing tasks on the BNB Chain and reaching consensus about recently processed transactions.
On top of that, Wombat Exchange's smart contracts have been audited by Hacken, Zokyo, and Peckshield in 2022. No critical vulnerabilities were found.
What Makes Wombat Exchange Unique?
Wombat's algorithm allows the possibility of achieving a 100% capital utilization ratio with non-existent impermanent loss, where users can maximize capital utilization and enjoy better yields. Its single-token LP tokens will also serve as a foundation for everyone to build upon and activate the DeFi ecosystem.
Where Can I Buy Wombat Exchange (WOM)?
WOM is available for trading on the following exchanges: PancakeSwap
WOM價格相關數據
Wombat Exchange 今天的價格
Wombat Exchange價格
NT$4.8542
價格變化

24小時

+NT$0.04776

24小時低點/ 24小時高點

NT$4.7347 /

NT$5.3055

交易量

24小時

NT$34,927,030

數量/市值
0.1233
市場佔有率

0.00%

市場排名
#814
Wombat Exchange市值

| | |
| --- | --- |
| 市值 | NT$283,365,267 |
| 完全稀釋後市值 | NT$4,854,200,196 |
Wombat Exchange 昨天的價格
昨日低點/高點

NT$4.7347 /

NT$5.3055

昨日開盤價 / 收盤價

NT$4.8713 /

NT$4.9539

昨日的價格變動
昨日交易量
NT$34,202,857
Wombat Exchange 歷史價格
七日低點/七日高點

NT$4.4773 /

NT$5.3055

30日低點/30日高點

NT$3.7384 /

NT$6.6692

90日低點/90日高點

NT$2.5778 /

NT$8.7198

52週低點/ 52週高點

NT$2.5778 /

NT$37.45

歷史最高價

Sep 01, 2022 (7 months ago)

NT$37.45

歷史最低價

Jan 01, 2023 (3 months ago)

NT$2.5778

Wombat Exchange投資報酬率
Wombat Exchange 供給量

| | |
| --- | --- |
| 流通供給量 | 58,375,274 WOM |
| 總供給量 | 1,000,000,000 WOM |
| 最大供給量 | 1,000,000,000 WOM |