Spartan has undergone a 1:1 contract swap to 0x3910db0600ea925f63c36ddb1351ab6e2c6eb102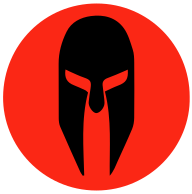 Spartan ProtocolSPARTA
ランキング順位 531
トークン
11,226ウォッチリストに表示
Spartan Protocol 価格 (SPARTA)
0.00001413 BTC4.19%
0.0001989 ETH3.18%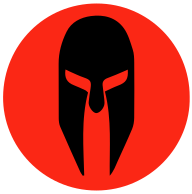 Spartan Protocol SPARTA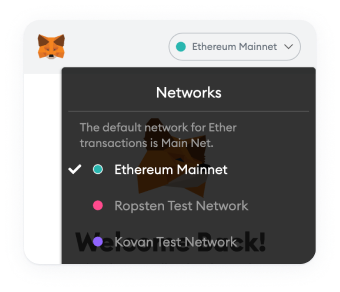 ウォレットネットワークを変更してください
本コントラクトを追加するには、MetaMaskアプリでウォレットネットワークを変更してください

CertiK

Spartan Protocol to JPY Chart
Loading Data
Please wait, we are loading chart data
SPARTA 価格の生配信データ
Spartan Protocol 本日の価格 は、¥74.33 JPYです。24時間の取引ボリュームは ¥186,926,608 JPYです。 Spartan Protocolは過去24時間で3.36%減少しています。 現在のCoinMarketCapランキングは#531位で、時価総額はです。 コインの循環供給量は82,955,947 SPARTAです と最大最大供給量300,000,000 SPARTAコイン。
現在Spartan Protocol取引の上位取引所はBinance, BKEX, MEXC, 、および です。 弊社の で他の取引所を探すことも可能です。
What Is Spartan Protocol (SPARTA)?
The Spartan Protocol is intended to provide incentives for deep capital formation in liquidity pools with safe and sustainable creation of synthetic assets. It claims to be the first major liquidity project on the Binance Smart Chain (BSC), which was chosen thanks to its near-instantaneous settlements and low gas fees.
The Spartan Protocol is a liquidity protocol for asset exchange and synthetic asset generation on the BSC; its foundation are the liquidity pools, similarly to Uniswap. Instead of a fixed-rate fee model, it uses a liquidity-sensitive fee model.
The Spartan Protocol uses elements of other well-established projects to create a platform that runs on the BSC instead of the Ethereum (ETH) network.
Who Are the Founders of Spartan Protocol?
The Spartan Protocol project has been developed in a decentralized manner from the moment of its inception and has no official team or treasury.
What Makes Spartan Protocol Unique?
SpartanPools are Spartan Protocol's incentivized liquidity pools that drive on-market capital formation. The liquidity pools are facilitated by an automated market maker (AMM) algorithm that has liquidity-sensitive fees. The fees are there to ensure that the system can detect correct token purchasing at all times, allowing for scalable and risk-tolerant growth.
SpartanSynths is a protocol that allows for the generation of synthetic assets through the use of price anchors offered by its own liquidity pools and collateralized by liquidity pool shares. The liquidity pool shares are on-market, value-stabilized and can be instantly liquidated. Liquidity-sensitive fees ensure that positions taken up will scale with the depth of the available liquidity, preventing the deleveraging spirals that are common in many similar systems.
SpartanLending works when synthetic token minters short the value of their tokens and long the value of their collateral. By winding up their position they can achieve leverage. The opposite is true for those that want to long a token with leverage. Lending is possible through the use of a system of fees and collateralized debt. The liquidation of unhealthy positions is done instantly through liquidity pools.
SpartanDAO is a mechanism that is used to govern the entire ecosystem and distribute protocol incentives.
SPARTA is a fixed-supply network asset that coordinates participation and incentivizes capital formation for synthetic assets and lending. The SPARTA token was initially distributed through a process known as proof-of-burn, where participants could choose to burn their assets in return for a share of the initial supply of 100,000,000 SPARTA tokens.
Related Pages:
Learn more about WaykiChain.
Learn more about Nexo.
Learn how to gift someone crypto on CoinMarketCap Alexandria.
Expand your knowledge of crypto with the CoinMarketCap blog.
How Many Spartan Protocol (SPARTA) Coins Are There in Circulation?
Spartan Protocol (SPARTA) has a circulating supply of 64,147,511 tokens and a maximum supply of 300,000,000 SPARTA as of March 2021.
How Is the Spartan Protocol Network Secured?
Spartan Protocol is based on the Binance Smart Chain, a VM-compatible delegated proof-of-stake (DPoS) blockchain with fast block times and a focus on decentralization.
Where Can You Buy Spartan Protocol (SPARTA)?
Spartan Protocol (SPARTA) can be traded on the following exchanges:
Check out CoinMarketCap's guide on how to buy Bitcoin and other cryptocurrencies to learn more.
SPARTA価格統計
Spartan Protocol 今日の価格
Spartan Protocol 価格
¥74.33
価格推移

24h

¥-2.52

24H最低/24H最高

¥73.48 /

¥78.77

取引高

24h

¥186,926,607.98

取引高/時価総額残高
0.03032
市場占有率

0.00%

市場ランキング
#531
Spartan Protocol時価総額

| | |
| --- | --- |
| 時価総額 | ¥6,165,904,090.93 |
| 希薄後時価総額 | ¥22,298,235,422.98 |
Spartan Protocol 昨日の価格
昨日の最低/最高

¥73.44 /

¥78.77

昨日の始値/終値

¥77.03 /

¥74.83

昨日の変動
昨日のボリューム
¥192,537,473.15
Spartan Protocol 価格履歴
7日間最低/7日間最高

¥49.16 /

¥88.23

30日間最低/30日間最高

¥45.55 /

¥88.23

90日間最低/90日間最高

¥21.82 /

¥88.23

52週最低/52週最高

¥3.34 /

¥271.16

過去最高値

Feb 19, 2021 (7 months ago)

¥271.16

過去最低値

Nov 03, 2020 (a year ago)

¥3.34

Spartan Protocol ROI
Spartan Protocol 供給

| | |
| --- | --- |
| 循環サプライ | 82,955,947 SPARTA |
| 総合サプライ | 83,656,392 SPARTA |
| 最大供給 | 300,000,000 SPARTA |