Mines of DalarniaDAR
ランキング順位 396
トークン
On 240,499 watchlists
Mines of Dalarnia 価格 (DAR)
0.00001043 BTC0.61%
0.0001517 ETH0.07%

  Mines of Dalarnia DAR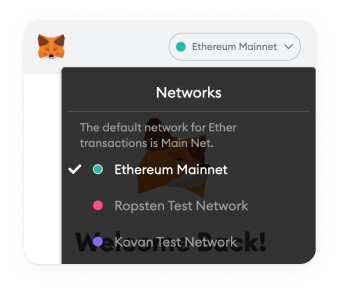 ウォレットネットワークを変更してください
本コントラクトを追加するには、MetaMaskアプリでウォレットネットワークを変更してください
Mines of Dalarnia対JPYチャート
Loading Data
Please wait, we are loading chart data
DAR価格統計
Mines of Dalarnia 今日の価格
Mines of Dalarnia 価格
¥30.42
価格推移

24時間

¥1.33

24H最低/24H最高

¥28.68 /

¥30.65

取引高

24時間

¥2,231,010,679.91

取引高/時価総額残高
0.3518
市場占有率

0.00%

市場ランキング
#396
Mines of Dalarnia時価総額

| | |
| --- | --- |
| 時価総額 | ¥6,342,594,813.78 |
| 希薄後時価総額 | ¥24,337,956,098.49 |
Mines of Dalarnia 昨日の価格
昨日の最低/最高

¥28.40 /

¥29.34

昨日の始値/終値

¥28.93 /

¥29.21

昨日の変動
昨日のボリューム
¥1,971,666,415.01
Mines of Dalarnia 価格履歴
7日間最低/7日間最高

¥28.12 /

¥31.17

30日間最低/30日間最高

¥28.12 /

¥38.14

90日間最低/90日間最高

¥28.12 /

¥54.59

52週最低/52週最高

¥28.12 /

¥710.06

過去最高値

Nov 04, 2021 (a year ago)

¥710.06

過去最低値

Sep 21, 2022 (6 days ago)

¥28.12

Mines of Dalarnia ROI
データなし
Mines of Dalarnia 供給

| | |
| --- | --- |
| 循環サプライ | 208,484,058 DAR |
| 総合サプライ | 800,000,000 DAR |
| 最大供給 | 800,000,000 DAR |
DAR 価格の生配信データ
Mines of Dalarnia 本日の価格 は、¥30.41 JPYです。24時間の取引ボリュームは ¥2,230,137,777 JPYです。 弊社ではDARからJPYへの価格はリアルタイムで更新されています。 Mines of Dalarniaは過去24時間で4.46%増加しています。 現在のCoinMarketCapランキングは#396位で、時価総額はです。 コインの循環供給量は208,484,058 DARです と最大最大供給量800,000,000 DARコイン。
現在Mines of Dalarnia取引の上位取引所はBinance, BTCEX, BingX, MEXC, 、および です。 弊社の で他の取引所を探すことも可能です。
To find out even more about this project, check out our deep dive of Mines of Dalarnia.
What Is Mines of Dalarnia (DAR)?
Mines of Dalarnia (DAR) is an action-adventure game with a blockchain real-estate market. MoD is based on a simple and simultaneously captivating gameplay, where users can mine and combine in-game items, then utilize them to upgrade their characters (skills and equipment), thereby increasing their rank in the game. Players can go in search of rare artifacts / relics / minerals, complete quests, team up with other players to defeat monsters and unlock rewards.
Mines of Dalarnia is a play-to-earn game with procedurally generated levels, where the task is to uncover the secrets of the MoD universe. Users explore territories, mine resources, and fight enemies. Players in the MoD universe make a profit by collecting rare items and trading them on the marketplace, completing quests and tasks, winning battles, acquiring the status of a landowner, and staking DAR tokens.
The game is primarily owned by users, as assets are non-fungible tokens (NFTs) that can be traded on open markets. All transactions are recorded on the blockchain to avoid centralized party intervention.
So, to summarize, Mines of Dalarnia is free to play and follows an action-adventure gameplay. The project is dedicated to battling, mining and gathering resources with the integration of NFT elements that are minted, exchanged and transferred to the marketplace.
The Mines of Dalarnia roadmap dates back to Q3 2021. DAR tokens were first released on October 29, 2021 on the Binance Launchpool with a farming period of October 29, 2021 - November 27, 2021.
Who Are the Founders of Mines of Dalarnia?
Mines of Dalarnia is developed by Workinman Interactive. The company works on hundreds of games and apps every year, developing the underlying technologies, product concepts, graphical interface, animation and sound. The team provides rich interactive opportunities and is also responsible for the social appeal of projects.
Workinman has a number of notable global clients and partners such as Disney, Marvel, Nintendo, Atari, NBCUniversal, Nickelodeon, Sesame Street, Intel, and Pepsi. The company was founded in 2006 by Jason Arena, who owns the studio and holds the current position of CEO.
Since 2006, the team has managed to develop a huge number of products for the mobile, web and entertainment industries, and in 2019, they ventured into blockchain games. According to Arena, Workinman Interactive has a team of around 40 people, including skilled designers, illustrators, animators and developers who have invested their talent in over 350 projects.
What Makes Mines of Dalarnia Unique?
The goal of the developers is to form a solid community and attract even those unfamiliar with blockchain technology and the world of cryptocurrency. The gameplay of Mines of Dalarnia proceeds as follows: players collect resources, extract minerals and team up with other gamers to complete quests in order to move up to a higher level.
There are two types of characters in the game - miners and landowners, and both seek to enrich themselves with the main resource of the game - mines and lands. Various types of tools and weapons are used for mining; the higher the power and capabilities of the equipment, the faster certain types of resources are extracted. On the in-game marketplace, users can trade, buy and sell minerals, and pay for transaction fees in DAR tokens.
Assets in the game are created in the NFT format, which is a key feature for maintaining the game's economy. Users can monetize their gaming experience by trading on external and internal marketplaces. Through the governance process, players have a direct impact on the development of the game.
Users can be rewarded for active participation or for winning competitions. Moreover, by leasing their land plots, users receive passive income. Thus, the DAR economy is based on incentivizing the players to remain invested in the game.
Another element of the MoD gameplay is related to real-estate: players can purchase land and rent it out, receiving profit, plus they can simply lease a plot of land and use it to collect resources.
Mines of Dalarnia (DAR) seeks to establish a tiered structure that gives players the ability to influence the development of the ecosystem. The concept is to create a full-fledged autonomous gaming platform with community support and governance, where all token holders have influence over land issues, mining policies and the general economics of the game.
Related Pages:
Take a deep dive into Mines of Dalarnia.
Read about CryptoBlades (SKILL) and Axie Infinity (AXS) - two of the top P2E games.
Read more about other popular NFT games with huge potential: Alien Worlds (TLM), Splintershards (SPS), and The Sandbox (SAND).
Learn about what Play-to-Earn (Play2Earn) is with our glossary.
Check out an overview of the top NFT games dominating the market.
Cryptocurrency newbie? Find all the information you need with CMCAlexandria.
How Many Mines of Dalarnia (DAR) Coins Are There in Circulation?
DAR is the primary native token of Mines of Dalarnia with a maximum supply of 800,000,000 coins, the allocation is as follows:
26% to Foundation & Marketing;
22% to the Team & Advisors;
20% to Play-to-Earn;
15% to Private Sale;
14% to Liquidity & Ecosystem;
3% to Binance Launchpool.
As of November 2021, 123,200,000.00 $DAR is in circulation.
Key features of DAR:
In-game currency. Applications: governance, tool updates, transaction fees and other in-game actions. The reward for collecting minerals and participating in competitions is paid in DAR tokens. In addition, players buy NFTs on the marketplace via DAR, and can exchange instruments for rare NFTs.
Governance. MoD belongs to players and token holders, and through DAR tokens, users can influence the decision-making mechanisms and rules of the game. Users can vote for various changes and approve/disapprove certain updates.
Play-to-earn. Players complete in-game quests, participate in competitions, thereby earning DAR tokens. MoD users are grouped by level-- the higher the level, the more rewards for the competition.
Staking rewards. To unlock additional game features, speed up the gameplay and make a profit, holders can stake DAR and receive a reward.
How Is the Mines of Dalarnia Network Secured?
Mines of Dalarnia runs on two blockchains on which its native token DAR has been deployed: Ethereum and Binance Smart Chain (BSC). Both blockchains provide a smooth and secure workflow: BSC is secured through the Proof-of-Stake (PoS) consensus mechanism, plus BSC supports staking functionality. Meanwhile, NFT image data is stored on the peer-to-peer IFPS (InterPlanetary File System is a decentralized storage and file referencing system for Ethereum). This infrastructure allows data to remain decentralized by providing external applications with a function and data connection.
Where Can You Buy Mines of Dalarnia (DAR)?
As of November 2021, Mines of Dalarnia (DAR) is listed on several cryptocurrency exchanges, among them: Binance, Gete.io, PancakeSwap (V2), Crypto.com Exchange, XT.COM, CoinEx, BKEX, Pionex, Hoo, Mandala Exchange, Dinosaur Eggs, ZT, and Uniswap (V3).
Check out the top NFT collections by sales volume.
Have a look at our guide to non-fungible tokens.
Visit the CoinMarketCcap blog to learn everything you need to know about crypto.
Mines of Dalarnia is an action adventure game with procedurally generated levels. Players mine and combine various in-game items, improving their skills and gear in order to unlock the secrets of the MoD universe while searching for rare relics and artifacts.
MoD gameplay is split into two modes: Mining gameplay, a 2D platform-mining game where the player controls a character and guides them through a procedurally-generated level (plot), mining through various blocks of earth, to discover and collect minerals of various rarities. Collected minerals are then used to upgrade the character through mining equipment and character attributes. Collected minerals can be also used to craft a refinery which is required to lease a plot of land in the Real Estate gameplay, a management style interface where players buy and lease levels/plots for others to mine within. We are definitely one of the earliest builders in the blockchain game, and the current testnet is public and playable. In the meantime, the current games in blockchain are more emphasizing on the token economics features, where they have the player experience evolve around the "earning" aspect; however, for us as a game studio, we want to balance the fun gamer experience as well as the economics on day 1. For us, the priority is to make a game that is fun to play and then we could add on blockchain as well as token incentives to the game.
We have players mine for 5-6 hours in Mines of Dalarnia and record videos on YouTube, and this is before any incentive program is published with regards to testnet.
DAR価格統計
Mines of Dalarnia 今日の価格
Mines of Dalarnia 価格
¥30.42
価格推移

24時間

¥1.33

24H最低/24H最高

¥28.68 /

¥30.65

取引高

24時間

¥2,231,010,679.91

取引高/時価総額残高
0.3518
市場占有率

0.00%

市場ランキング
#396
Mines of Dalarnia時価総額

| | |
| --- | --- |
| 時価総額 | ¥6,342,594,813.78 |
| 希薄後時価総額 | ¥24,337,956,098.49 |
Mines of Dalarnia 昨日の価格
昨日の最低/最高

¥28.40 /

¥29.34

昨日の始値/終値

¥28.93 /

¥29.21

昨日の変動
昨日のボリューム
¥1,971,666,415.01
Mines of Dalarnia 価格履歴
7日間最低/7日間最高

¥28.12 /

¥31.17

30日間最低/30日間最高

¥28.12 /

¥38.14

90日間最低/90日間最高

¥28.12 /

¥54.59

52週最低/52週最高

¥28.12 /

¥710.06

過去最高値

Nov 04, 2021 (a year ago)

¥710.06

過去最低値

Sep 21, 2022 (6 days ago)

¥28.12

Mines of Dalarnia ROI
データなし
Mines of Dalarnia 供給

| | |
| --- | --- |
| 循環サプライ | 208,484,058 DAR |
| 総合サプライ | 800,000,000 DAR |
| 最大供給 | 800,000,000 DAR |