Fetch.aiFET
ランキング順位 154
トークン
101,639ウォッチリストに表示
Fetch.ai 価格 (FET)
0.000009636 BTC0.50%
0.000139 ETH0.06%

  Fetch.ai FET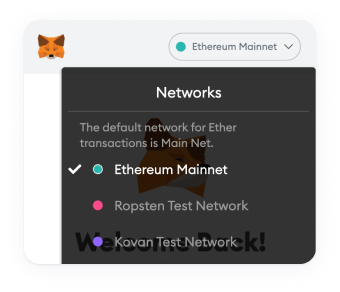 ウォレットネットワークを変更してください
本コントラクトを追加するには、MetaMaskアプリでウォレットネットワークを変更してください

CertiK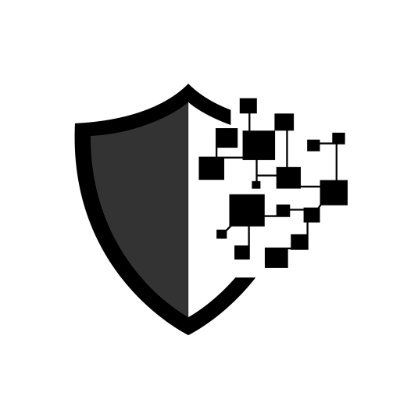 SlowMist
Fetch.ai対JPYチャート
Loading Data
Please wait, we are loading chart data
Live Fetch.ai Chat
Enlarge
What's happening on Fetch.ai?

FET価格統計
Fetch.ai 今日の価格
Fetch.ai 価格
¥39.42
価格推移

24h

¥0.7796

24H最低/24H最高

¥37.45 /

¥41.86

取引高

24h

¥2,811,072,821.30

取引高/時価総額残高
0.09557
市場占有率

0.02%

市場ランキング
#154
Fetch.ai時価総額

| | |
| --- | --- |
| 時価総額 | ¥29,413,025,657.82 |
| 希薄後時価総額 | ¥45,453,056,444.23 |
Fetch.ai 昨日の価格
昨日の最低/最高

¥37.45 /

¥41.86

昨日の始値/終値

¥38.15 /

¥40.39

昨日の変動
昨日のボリューム
¥2,870,029,944.47
Fetch.ai 価格履歴
7日間最低/7日間最高

¥36.17 /

¥61.12

30日間最低/30日間最高

¥36.17 /

¥73.17

90日間最低/90日間最高

¥36.17 /

¥116.43

52週最低/52週最高

¥9.15 /

¥135.48

過去最高値

Sep 08, 2021 (5 months ago)

¥135.48

過去最低値

Mar 13, 2020 (2 years ago)

¥0.9417

Fetch.ai ROI
Fetch.ai 供給

| | |
| --- | --- |
| 循環サプライ | 746,113,681 FET |
| 総合サプライ | 1,151,441,226 FET |
| 最大供給 | 1,152,997,575 FET |
FET 価格の生配信データ
Fetch.ai 本日の価格 は、¥39.37 JPYです。24時間の取引ボリュームは ¥2,807,487,009 JPYです。 弊社ではFETからJPYへの価格はリアルタイムで更新されています。 Fetch.aiは過去24時間で1.92%増加しています。 現在のCoinMarketCapランキングは#154位で、時価総額はです。 コインの循環供給量は746,113,681 FETです と最大最大供給量1,152,997,575 FETコイン。
現在Fetch.ai取引の上位取引所はBinance, Mandala Exchange, HitBTC, KuCoin, 、および です。 弊社の で他の取引所を探すことも可能です。
What Is Fetch.ai (FET)?
Fetch.ai is a platform that aims to connect Internet of Things (IoT) devices and algorithms to enable their collective learning. It was launched in 2017 by a team based in Cambridge, UK.
Fetch.ai is built on a high-throughput sharded ledger and offers smart contract capabilities to deploy machine learning and artificial intelligence solutions for decentralized problem-solving.
These open-source tools are designed to help users create ecosystem infrastructure and deploy commercial models.
Who Are the Founders of Fetch.ai?
Fetch.ai was founded by Toby Simpson, Humayun Sheikh and Thomas Hain.
Humayun Sheikh is the current CEO of Fetch.ai. He is also the CEO and founder of Mettalex and the founder of uVue and itzMe.
Toby Simpson is the COO of Fetch.ai. He was also the CTO at Ososim Limited, as well as head of software design at DeepMind.
Thomas Hain is the Chief Science Officer of Fetch.ai. Before that, he was a co-founder and director of Koemei.
What Makes Fetch.ai Unique?
Fetch.ai's utility token FET was designed to find, create, deploy and train autonomous economic agents and is an essential part of smart contracts and oracles on the platform.
Through the usage of FET, users can build and deploy their own agents on the network. Developers, by paying with FET tokens, can access machine-learning-based utilities to train autonomous agents and deploy collective intelligence on the network.
Validation nodes are also enabled by staking FET tokens, which facilitates network validation and reputation as a result.
The Fetch.ai technology stack has four distinct elements, which are:
The Agent Framework — provides modular and reusable components that aid in building multi-agent systems.
The Open Economic Framework — provides search and discovery functions to agents.
The Agent Metropolis — a collection of smart contracts that run on a WebAssembly (WASM) virtual machine to maintain an immutable record of agreements between agents.
The Fetch.ai Blockchain — combines multi-party cryptography and game theory in order to provide secure, censorship-resistant consensus as well as rapid chain-syncing to support agent applications.
When it comes to the platform's core components, there is the learner where each participant is the learner in the experiment, representing a unique private dataset and machine learning system. There is also the global market, which is the result of a collective learning experiment, where the machine learning model is trained collectively by the learners themselves. Next, there is the Fetch.ai Blockchain that supports smart contracts which permit coordination and governance in a secure and auditable way. Lastly, there is the decentralized data layer based on IPFS which enables the sharing of machine learning weights between all of the learners involved.
Related Pages:
Learn about Basic Attention Token.
Learn about Komodo.
Learn how much Coinbase shares cost on CMC Alexandria.
Learn more about cryptocurrencies on the CoinMarketCap blog.
How Many Fetch.ai (FET) Coins Are There in Circulation?
Fetch.ai (FET) has a circulating supply of 746,113,681 tokens as of February 2021, with a maximum supply of 1,152,997,575 FET.
How Is the Fetch.ai Network Secured?
Through the use of blockchain technology, the network is completely decentralized. Further security is provided by differential privacy which helps avoid exposing users' private data sets when generating updates. Fetch.ai's blockchain also supports a combination of multi-party cryptography and game theory, providing secure and censorship-resistant consensus.
Where Can You Buy Fetch.ai (FET)?
If you want to buy, sell or trade Fetch.ai (FET), you can do so on the following exchanges:
If you are unfamiliar with how purchasing cryptocurrency works, you can learn how to buy Bitcoin in our guide here.
Live Fetch.ai Chat
Enlarge
What's happening on Fetch.ai?

FET価格統計
Fetch.ai 今日の価格
Fetch.ai 価格
¥39.42
価格推移

24h

¥0.7796

24H最低/24H最高

¥37.45 /

¥41.86

取引高

24h

¥2,811,072,821.30

取引高/時価総額残高
0.09557
市場占有率

0.02%

市場ランキング
#154
Fetch.ai時価総額

| | |
| --- | --- |
| 時価総額 | ¥29,413,025,657.82 |
| 希薄後時価総額 | ¥45,453,056,444.23 |
Fetch.ai 昨日の価格
昨日の最低/最高

¥37.45 /

¥41.86

昨日の始値/終値

¥38.15 /

¥40.39

昨日の変動
昨日のボリューム
¥2,870,029,944.47
Fetch.ai 価格履歴
7日間最低/7日間最高

¥36.17 /

¥61.12

30日間最低/30日間最高

¥36.17 /

¥73.17

90日間最低/90日間最高

¥36.17 /

¥116.43

52週最低/52週最高

¥9.15 /

¥135.48

過去最高値

Sep 08, 2021 (5 months ago)

¥135.48

過去最低値

Mar 13, 2020 (2 years ago)

¥0.9417

Fetch.ai ROI
Fetch.ai 供給

| | |
| --- | --- |
| 循環サプライ | 746,113,681 FET |
| 総合サプライ | 1,151,441,226 FET |
| 最大供給 | 1,152,997,575 FET |