AavegotchiGHST
ランキング順位 352
トークン
On 51,121 watchlists
Aavegotchi 価格 (GHST)
0.00005615 BTC0.05%
0.0007053 ETH1.33%

  Aavegotchi GHST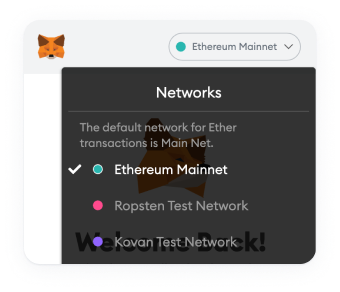 ウォレットネットワークを変更してください
本コントラクトを追加するには、MetaMaskアプリでウォレットネットワークを変更してください

CertiK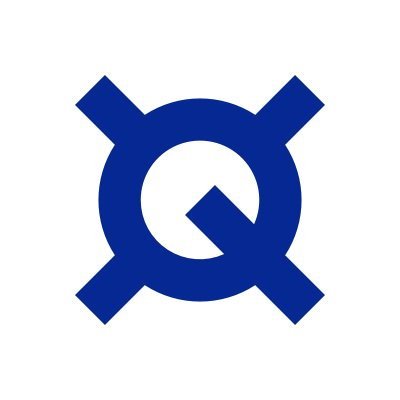 Quantstamp
Aavegotchi対JPYチャート
Loading Data
Please wait, we are loading chart data
GHST価格統計
Aavegotchi 今日の価格
Aavegotchi 価格
¥177.37
価格推移

24h

-¥0.3312

24H最低/24H最高

¥177.32 /

¥179.11

取引高

24h

¥1,148,820,083.18

取引高/時価総額残高
0.1358
市場占有率

0.01%

市場ランキング
#352
Aavegotchi時価総額

| | |
| --- | --- |
| 時価総額 | ¥8,457,101,535.64 |
| 希薄後時価総額 | ¥8,770,015,390.95 |
Aavegotchi 昨日の価格
昨日の最低/最高

¥177.55 /

¥180.84

昨日の始値/終値

¥179.29 /

¥177.90

昨日の変動
昨日のボリューム
¥1,204,894,703.04
Aavegotchi 価格履歴
7日間最低/7日間最高

¥177.32 /

¥182.00

30日間最低/30日間最高

¥177.32 /

¥184.96

90日間最低/90日間最高

¥176.24 /

¥213.74

52週最低/52週最高

¥176.24 /

¥441.21

過去最高値

Nov 25, 2021 (9 months ago)

¥441.21

過去最低値

Sep 16, 2020 (2 years ago)

¥57.73

Aavegotchi ROI
Aavegotchi 供給

| | |
| --- | --- |
| 循環サプライ | 47,679,927 GHST |
| 総合サプライ | 49,444,091 GHST |
| 最大供給 | データなし |
GHST 価格の生配信データ
Aavegotchi 本日の価格 は、¥177.39 JPYです。24時間の取引ボリュームは ¥1,148,913,095 JPYです。 弊社ではGHSTからJPYへの価格はリアルタイムで更新されています。 Aavegotchiは過去24時間で0.28%減少しています。 現在のCoinMarketCapランキングは#352位で、時価総額はです。 コインの循環供給量は47,679,927 GHSTです と最大供給量は表示できません。
現在Aavegotchi取引の上位取引所はBinance, OKX, CoinTiger, BingX, 、および です。 弊社の で他の取引所を探すことも可能です。
What Is Aavegotchi Coin (GHST)?
Aavegotchi (GHST) is a series of rare crypto-collectibles living on Ethereum. Aavegotchis predate most contemporary play-to-earn games as they were among the first ERC-721-based NFT games. They introduced innovative concepts now standard to many blockchain games like dynamic rarity, rarity farming, DeFi mechanics like staking, DAO-governed game mechanics, and an open metaverse with interoperable smart contracts. Aavegotchis are named after the famous Tamagotchi digital pets and are, in a tongue-in-cheek description, rumored to be "the ghosts of liquidated yield farmers determined to return and bring honor to their familia."
Each Aavegotchi possesses three attributes determining their overall value and rarity within the Aavegotchi universe: spirit force, traits, and wearables. The NFT's value increases with increasing spirit force, representing staked collateral on the Aavegotchi. Aavegotchis also vary in their rarity score, which can change over time depending on Aavegotchi's level and different wearables. This can lead to a rare Aavegotchi becoming less rare from one week to the next, all subject to the overall distribution of traits and wearables in the Aavegotchi universe. This is the rarity farming concept that Aavegotchi first introduced.
Aavegotchi (GHST) is a DeFi-focused non-fungible token (NFT) that runs on the Aave protocol. Simply put, Aavegotchis are game avatars that can be used as DeFi collateral to earn staking rewards.
Like CryptoKitties, the tokens have differentiating qualities such as body color and personality. Being a staked asset, its owner can liquidate the tokens at any time. Unfortunately, liquidating the NFTs means you lose your Gotchi.
The characters have a pixelated ghost appearance since they follow Aave, which translates to "ghost" in Finnish. The token ticker also cleverly spells out "ghost," minus the vowel.
In November 2020, Aave invested in Pixelcraft Studios, bringing raffles to its protocol. The project's mainnet launch was scheduled for Jan. 4, 2021, but was pushed to a future date due to high transaction fees on the Ethereum blockchain, where it runs as a side chain.
Who Are the Founders of Aavegotchi?
A team with vast experience in different fields runs the DeFi project. Coder Dan is its pseudonymous chief executive officer and co-founder. Its other known co-founder is Jesse Johnson.
Johnson is also the founder and COO of Pixelcraft Studios and the creator of Bullionix, the first gold-backed NFT collectibles. In the past, Johnson held key roles such as director of business relations/development and manager of international market development in different companies, including China Intop Exhibition Co and ZB Group.
The team also includes other pseudonymous members handling critical roles such as art director and Solidity lead. Aave's founder, Stani Kulechov, is the project's advisor.
How Does Aavegotchi Work?
Aavegotchis are mainly a function of their spirit force, traits, and wearables.
Each Aavegotchi NFT manages an escrow contract holding their spirit force, a balance of aTokens, yield-generating tokens in the Aave lending pool. These tokens can be the wrapped version of many different tokens, such as aDAI, aUSDT, aLINK, aLEND, and aSNX. Thanks to the yield they generate, the balance of aTokens an Aavegotchi manages increases over time.
Aavegotchis have a minimum amount of spirit force that is initially defined by their base rarity score. Upon summoning an Aavegotchi, each NFT is assigned a unique combination of traits, changing over time. The minimum stake of spirit force is not changeable, though, and remains fixed for each Aavegotchi throughout its lifetime. However, there is no upper limit of spirit force for each NFT. Removing the spirit force (staked amount) ejects the Aavegotchi back to the so-called Nether Realm, and the NFT is burned, with the collateral returned back to the owner.
Traits influence an Aavegotchi's rarity, its performance in mini-games, and the wearables it can carry. While some traits are generated when summoning an Aavegotchi, others depend on user interactions, and others are defined by the community. Initially, traits are randomly assigned using the Chainlink verifiable random function random number generator. Each trait is assigned a Common, Uncommon, Rare, or Mythical value, depending on its rarity. Common traits make up 50% of the distribution, with Uncommon traits accounting for 30%, Rare for 16%, and Mythical for 4%. Each Aavegotchi possesses seven traits, with every one having a different effect in different mini-games.
Aavegotchis also have dynamic traits, such as kinship, the loyalty an Aavegotchi "feels" towards its owner. It depends on the number of interactions with the NFT and how long it's been in possession of the same owner. Higher kinship levels improve an Aavegotchi's performance in mini-games and act as multipliers for staking rewards and rarity farming. Owners can improve Kinship levels by voting with their NFT, feeding it consumables, buying wearables, or leveling it up in mini-games.
Aavegotchis also have flexible experience and levels. As they level up, Aavegotchis receive spirit points that can increase or decrease certain traits.
Finally, they can be equipped with wearables, with the quality of wearables an Aavegotchi can wear depending on its collateral, level, and traits. Wearables can increase or decrease an Aavegotchi's level and affect its rarity level.
What Makes Aavegotchi Unique?
Aavegotchi was the first NFT game to introduce the concept of rarity farming. This gameplay design aims to increase users' active participation, as they get rewarded in GHST tokens for training their NFTs to higher rarity levels.
Each NFT possesses a Base Rarity Score derived from the overall rarity of its traits and equipped wearables. However, as each trait has its own rarity level, Aavegotchis also rank according to an Absolute Rarity Score derived from the rarity of individual traits. For instance, if many players trained their NFTs for maximum energy levels, the Absolute Rarity Score would decrease. Put simply: the Absolute Rarity Score is a percentile function.
The Total Absolute Rarity Score for an Aavegotchi is the sum of:
Base Rarity Scores for all traits.
Base Rarity Scores of all equipped wearables.
Absolute Rarity Score for all traits.
As the rarest Aavegotchis receive the highest share of GHST rewards, players have an incentive to work on their NFT's rarity score constantly. Furthermore, with the rarity of any given NFT in constant flux, players are faced with strategic decisions on training and equipping theirs.
Aavegotchi was also among the first games to pioneer the use of a metaverse in its game. In the Aavegotchi Realm, a 2D-pixelated metaverse, Aavegotchis can encounter their peers, participate in mini-games, and participate in governing the AavegotchiDAO. GHST token holders can also unlock parcel tokens in the metaverse and build their own smart contracts on top of purchased parcels.
Furthermore, the mini-games in the Aavegotchi metaverse are a much-copied feature in NFT games that followed it. Mini-games are balanced so no single Aavegotchi can have advantage over all others, with different rarities being useful in different games.
Lastly, Aavegotchi was among the first games to experiment with a DAO-governed token distribution event that transferred funds from the token bonding curve contract to the gaming studio working on the game's development. It has since undergone two more iterations, resulting with the AavegotchiDAO reaching its OASIS stage as a final iteration, where the governing DAO votes on all decisions.
Although initially written in Solidity and built on Ethereum, the Aavegotchi game is built in an interoperable way, allowing for layer-two deployment of its smart contracts. The project explicitly stresses scaling of its DAO as one of the main challenges for the future, as it continues to build out the game's metaverse.
Related Pages:
Read more about Blockchain Cuties Universe, another collectible crypto game.
Read more about Terra Virtua Kolect (TVK), an NFT project.
Read CoinMarketCap Alexandria's definition of an NFT.
Read the CoinMarketCap blog.
How Many Aavegotchi (GHST) Coins Are There in Circulation?
Notably, the token doesn't have a maximum supply. The total GHST token supply is 22,854,372. The platform uses a bonding curve to cater to the continued GHST distribution.
For example, the curve ensures that a higher utility positively impacts the demand and price over a given period of time.
GHST tokens were distributed in two initial rounds, with each round having different amounts. To elaborate, the private round involved 5 million tokens, while the presale saw 500,000 tokens sold. Governance rewards and rarity farming are some of the other ways that the token found its way into investors' hands.
The vesting period for tokens distributed during the private and presale rounds was fixed at 365 days. Other beneficiaries in the distribution of tokens include the team and ecosystem fund that received 1,000,000 GHST.
How Is the Aavegotchi Network Secured?
Being powered by the Ethereum blockchain, the project is secured by a proof-of-work (PoW) consensus mechanism. However, since Ethereum just started its journey to a proof-of-stake (PoS) system through the Beacon Chain's launch, it may ultimately transition into it.
Additionally, Aavegotchi smart contracts are open source to ensure individual access and review for any errors and/or hidden backdoors.
Where Can You Buy Aavegotchi (GHST)?
The protocol's native token is listed on major cryptocurrency exchanges. GHST is paired with different tokens on platforms like Binance, OKEx, MXC, Bilaxy and Uniswap.
On Binance, it is paired with Ethereum (ETH) and Binance USD (BUSD), while on MXC, it is traded against Tether (USDT). On the other hand, Uniswap puts GHST against WETH. Read more about how to buy cryptocurrencies here.
GHST価格統計
Aavegotchi 今日の価格
Aavegotchi 価格
¥177.37
価格推移

24h

-¥0.3312

24H最低/24H最高

¥177.32 /

¥179.11

取引高

24h

¥1,148,820,083.18

取引高/時価総額残高
0.1358
市場占有率

0.01%

市場ランキング
#352
Aavegotchi時価総額

| | |
| --- | --- |
| 時価総額 | ¥8,457,101,535.64 |
| 希薄後時価総額 | ¥8,770,015,390.95 |
Aavegotchi 昨日の価格
昨日の最低/最高

¥177.55 /

¥180.84

昨日の始値/終値

¥179.29 /

¥177.90

昨日の変動
昨日のボリューム
¥1,204,894,703.04
Aavegotchi 価格履歴
7日間最低/7日間最高

¥177.32 /

¥182.00

30日間最低/30日間最高

¥177.32 /

¥184.96

90日間最低/90日間最高

¥176.24 /

¥213.74

52週最低/52週最高

¥176.24 /

¥441.21

過去最高値

Nov 25, 2021 (9 months ago)

¥441.21

過去最低値

Sep 16, 2020 (2 years ago)

¥57.73

Aavegotchi ROI
Aavegotchi 供給

| | |
| --- | --- |
| 循環サプライ | 47,679,927 GHST |
| 総合サプライ | 49,444,091 GHST |
| 最大供給 | データなし |