SwftCoin

SWFTC
排名 875
代币
On 11,070 watchlists
SwftCoin价格 (SWFTC)
0.00000008077 BTC1.35%
0.0000012 ETH0.41%

  SwftCoin SWFTC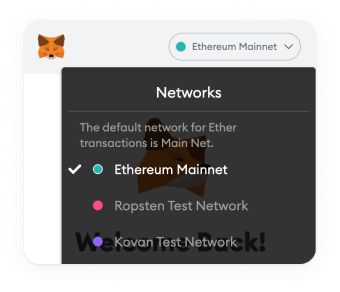 请切换钱包网络
在MetaMask应用程序中切换钱包网络以添加此合约。
SwftCoin标签
Industry
Platform
自述标签
Asset Management
Wallet
Ethereum Ecosystem
BNB Smart Chain
HECO Ecosystem
Draper Venture Network Portfolio
Cross-Chain DEX Aggregator
Mobile Payment
Red Packets
Hedera Hashgraph Ecosystem
SwftCoin兑换为CNY的图表
Loading Data
Please wait, we are loading chart data
SWFTC价格统计
SwftCoin 今日价格
SwftCoin价格
¥0.01104
价格变动

24小时

-¥0.0002673

24h最低价/ 24h最高价

¥0.01099 /

¥0.01141

交易量

24小时

¥12,219,484.22

数量/市值
0.2763
市场占有率

0.00%

市场排名
#875
SwftCoin市值

| | |
| --- | --- |
| 市值 | ¥44,228,009.55 |
| 完全稀释后市值 | ¥110,431,983.96 |
SwftCoin 昨日价格
昨日低点/高点

¥0.01102 /

¥0.01141

昨日开盘价/收盘价

¥0.01116 /

¥0.01106

昨日变化
昨日交易量
¥11,723,893.50
SwftCoin 价格历史记录
7日低点/高点

¥0.0108 /

¥0.01165

30日低点/高点

¥0.01023 /

¥0.01524

90日低点/高点

¥0.01023 /

¥0.02771

52周低点/高点

¥0.004831 /

¥0.03484

历史最高点

Jan 10, 2018 (5 years ago)

¥0.6537

历史最低点

Mar 13, 2020 (3 years ago)

¥0.003334

SwftCoin投资回报率
SwftCoin 供应量

| | |
| --- | --- |
| 流通供应量 | 4,004,999,999 SWFTC |
| 总供应量 | 10,000,000,000 SWFTC |
| 最大供应量 | 10,000,000,000 SWFTC |
SWFTC实时行情
SwftCoin 今日价格 为 ¥0.011043 CNY,其 24 小时的交易量为 ¥12,219,484 CNY。 我们会实时更新SWFTC兑换为CNY的价格。 SwftCoin 在过去 24 小时内下跌了 1.93。 目前的 CoinMarketCap 排名为第 #875 位,其市值为 ¥44,228,010 CNY。 其流通供给量为 4,004,999,999 SWFTC 个货币 此外,供给量上限为10,000,000,000 SWFTC 个货币。
目前 SwftCoin 交易量最大的平台为 OKX, KuCoin, Hotcoin Global, Huobi Global, 和 。 您可以在我们的 查找其他上市资产。
What is Swftcoin (SWFTC)? SwftCoin (SWFTC) powers SWFT Blockchain, the all-in-one cross-chain wallet, exchange, and payments platform powered by Swftcoin (SWFTC) that allows users to swap, pay with and share hundreds of cryptocurrencies. SWFTC provides SWFT Blockchain with the sources of liquidity needed to offer faster cross-chain swaps at the best rates, and with low fees. The extra sources of liquidity that SWFT Blockchain gets from SWFTC's trading pairs on dozens of exchanges give it an advantage over other swap providers.
In addition, SWFTC holders benefit from a 50% discount on fees charged by SWFT Blockchain. This means that SWFTC holders can swap cryptocurrencies across chains with a fee of only 0.1%.
SWFTC is also expected to gain utility as the future governance token for SWFT Blockchain's upcoming DEX aggregator which will combine its years of cryptocurrency swap experience with decentralized, innovative solutions.
After launching as an ERC-20 token on Ethereum, SWFTC is now also live on Binance Smart Chain and HECO.
More about SWFT Blockchain
SWFT Blockchain is a cross-chain swap aggregator, while SWFTC is the native token of SWFT Blockchain. SWFT Blockchain focuses on cross-chain swap of DeFi, Gamefi, Metaverse, etcetera. One important function of SWFTC is to be used as membership for all SWFT Blockchain products. Upon holding, users are entitled to transaction fee discounts, community governance, and other rights and interests.
SWFT Blockchain (www.swft.pro) was established in Silicon Valley in 2017. It is a cross-chain swap aggregator for DEX/CEX/NFT marketplaces, both on-chain and off-chain. Combining blockchain and Artificial Intelligence technology, it now supports all major public chains, including BTC, ETH, Polygon, Arbitrum, Polkadot, BSC, Heco, Solana, Terra, Fantom, Tron, OkexChain, XRP, and 400+ cryptocurrencies, as well as mainstream NFT trading platforms and NFT projects. With one click, users can enjoy a really swift cross-chain swap that is fast, safe, and characterized by low rates. With 4 years of effort and dedication, SWFT Blockchain has products covering the following fields:
1. SWFT Blockchain Wallet APP (iOS/Android): This allows you, upon registration, to use a one-click cross-chain swap through the wallet, as well as access to multiple additional functions, including social media red packets, payment, aggregate transactions, group buying, mining pools, etc.
2. SWFT AllChain Bridge (www.allchainbridge.com), H5 Version One-Stop Cross-chain Swap: It can be directly connected to the user's wallet (no registration or login required) and swap can be accomplished simply with one click. Recently, we launched the NFT swap section on the platform. Users now have access to leading NFT trading platforms such as OpenSea, LooksRare, Rarible, Treasureland, Bakeryswap, as well as leading NFT projects such as Bored Ape Yacht Club. Users can also use any token on any chain supported by SWFT to swap for top NFTs with one click, which greatly facilitates the smooth multi-chain flow of blockchain assets for DeFi and NFT users.
3. SWFT Cross-Chain Swap API + Widget: This provides a third-party wallet/platform integration and partnership with no extra cost, including the right to share transaction fees.
4. The Beta Version of the SWFT NFT Aggregator (www.linknft.io): Combined with cross-chain technology, this has aggregated many NFT marketplaces, just like 1inch version of NFT marketplaces. Users can purchase popular NFT projects from multiple public chains with any tokens, and the system will automatically match the best price for users. It is the NFT cross-chain platform trading NFTs with one click.
SWFT Blockchain has received investment from first-tier venture capitals in the United States including Draper Dragon, and graduated from Berkeley Blockchain Xcelerator's first-ever batch in 2019. In the past four years, it has established cooperation with many industry elites, and its swap API has also been integrated into many well-known wallets, including MathWallet, Ledger, Huobi Wallet, TokenPocket, Ballet, BePal, MyKey, BitKeep, and so on.
Tokens listed on the SWFT platform can also enjoy exposure and traffic from major wallets and platforms, which usually lead to increased liquidity. SWFT Blockchain also has a mature risk control mechanism to ensure the safety of users' assets and it has not encountered any security incident since its inception in 2017.
SWFTC价格统计
SwftCoin 今日价格
SwftCoin价格
¥0.01104
价格变动

24小时

-¥0.0002673

24h最低价/ 24h最高价

¥0.01099 /

¥0.01141

交易量

24小时

¥12,219,484.22

数量/市值
0.2763
市场占有率

0.00%

市场排名
#875
SwftCoin市值

| | |
| --- | --- |
| 市值 | ¥44,228,009.55 |
| 完全稀释后市值 | ¥110,431,983.96 |
SwftCoin 昨日价格
昨日低点/高点

¥0.01102 /

¥0.01141

昨日开盘价/收盘价

¥0.01116 /

¥0.01106

昨日变化
昨日交易量
¥11,723,893.50
SwftCoin 价格历史记录
7日低点/高点

¥0.0108 /

¥0.01165

30日低点/高点

¥0.01023 /

¥0.01524

90日低点/高点

¥0.01023 /

¥0.02771

52周低点/高点

¥0.004831 /

¥0.03484

历史最高点

Jan 10, 2018 (5 years ago)

¥0.6537

历史最低点

Mar 13, 2020 (3 years ago)

¥0.003334

SwftCoin投资回报率
SwftCoin 供应量

| | |
| --- | --- |
| 流通供应量 | 4,004,999,999 SWFTC |
| 总供应量 | 10,000,000,000 SWFTC |
| 最大供应量 | 10,000,000,000 SWFTC |