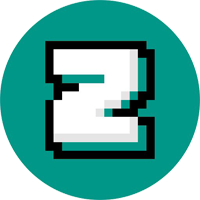 ZooKeeper
ZooKeeper

價格
歷史高點
May 03, 2021 (2 years ago)
歷史低點
Sep 25, 2023 (4 days ago)
檢視過往資料
ZooKeeper community
Disclaimer: This page may contain affiliate links. CoinMarketCap may be compensated if you visit any affiliate links and you take certain actions such as signing up and transacting with these affiliate platforms. Please refer to Affiliate Disclosure.
關於ZooKeeper
ZooKeeper is an innovative multi-chain dApp, currently available on Avalanche and Wanchain, that uses ZOONFTs to boost liquidity mining. ZooKeeper was created in order to fuel the ZooEcosystem with liquidity. It brings you a new and interesting farming experience, leading you to experience higher mining rewards and richer and more interesting NFT gameplay.
Zookeeper has its own utility token ($ZOO) distributed as farming rewards to DEX Liquidity Providers (LPs), as well as a wrapped version (vZOO) used for cross chain.
Who Are the Founders of ZooKeeper?
What Makes ZooKeeper Unique?
How Many ZooKeeper (ZOO) Coins Are There in Circulation?
How Is the ZooKeeper Network Secured?
Where Can You Buy ZooKeeper (ZOO)?
Multi-chain access - farm $ZOO tokens and trade ZooNFTs on several networks (currently available on Avalanche and Wanchain, but more to come);
Multi-chain gaming - connect to ZooGames from any available chain and play fun games.
Note: These are the Tokenomics of the ZOO Token on the Wanchain Network.
Official audit has been processed by HAECHI and can be found here: [HAECHI Audit](https://github.com/ZooFarming/Audit/blob/main/%5BHAECHI%20AUDIT%5D%20Zoo%20Farming%20Security%20Audit%20Report_v1.1.pdf/)