Drops Ownership Power

DOP
等級# 1720
代幣
On 4,240 watchlists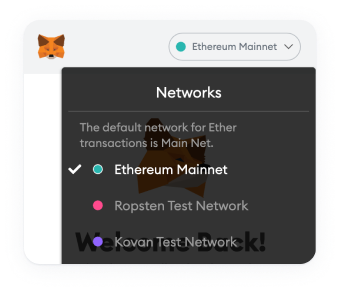 請更改錢包網絡
在MetaMask中更改錢包網絡以添加此合約。

CertiK

Drops Ownership Power價格 (DOP)
0.00001514 BTC2.89%
0.0002116 ETH3.50%

  Drops Ownership Power DOP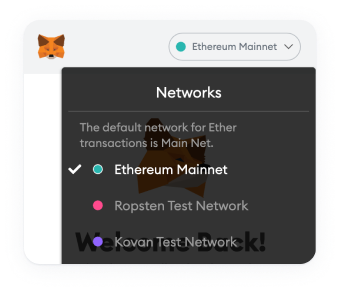 請更改錢包網絡
在MetaMask中更改錢包網絡以添加此合約。

CertiK

圖表:Drops Ownership Power 到 TWD
下載數據中...
Please wait, we are loading chart data
DOP價格相關數據
Drops Ownership Power 今天的價格
Drops Ownership Power價格
NT$10.51
價格變化

24小時

-NT$0.345

24小時低點/ 24小時高點

NT$9.78 /

NT$10.90

交易量

24小時

NT$1,347,922

數量/市值
0.1091
市場佔有率

0.00%

市場排名
#1720
Drops Ownership Power市值

| | |
| --- | --- |
| 市值 | NT$12,358,490 |
| 完全稀釋後市值 | NT$157,629,218 |
Drops Ownership Power 昨天的價格
昨日低點/高點

NT$9.78 /

NT$12.34

昨日開盤價 / 收盤價

NT$12.07 /

NT$10.42

昨日的價格變動
昨日交易量
NT$1,060,459
Drops Ownership Power 歷史價格
七日低點/七日高點

NT$8.54 /

NT$15.24

30日低點/30日高點

NT$5.58 /

NT$15.24

90日低點/90日高點

NT$5.58 /

NT$15.24

52週低點/ 52週高點

NT$2.64 /

NT$136.23

歷史最高價

Nov 16, 2021 (a year ago)

NT$235.85

歷史最低價

Sep 25, 2022 (4 months ago)

NT$2.64

Drops Ownership Power投資報酬率
無數據
Drops Ownership Power 供給量

| | |
| --- | --- |
| 流通供給量 | 1,176,034 DOP |
| 總供給量 | 15,000,000 DOP |
| 最大供給量 | 無數據 |
DOP 即時價格資訊
Drops Ownership Power 今日價格 為 NT$10.51 TWD ,24 小時交易量為 NT$1,347,922 TWD 。 DOP 到 TWD 價格為即時更新。 Drops Ownership Power 在過去 24 小時內下跌了 3.13 。 目前在 CoinMarketCap 的排名為 #1720,市值為 NT$12,358,490 TWD 。 流通供給量為 1,176,034 DOP 單位 與未提供最大流通供給量。
交易 Drops Ownership Power 的最大交易所目前為 MEXC, Gate.io, BKEX, Uniswap (V2), 與 。 您可以在我們的 查看其它交易所。
What Is Drops (DOP)?
Drops is a platform that brings decentralized finance (DeFi) infrastructure to non-fungible tokens (NFTs), providing essential utility to unused NFT assets.
The developers' aim is to merge NFTs and DeFi, creating a platform that focuses on NFT assets and their use; it is built on the second-layer scaling solution Polygon. Drops users can use their NFT assets to receive trustless loans and yield farm, thereby reducing the opportunity cost of long-term storage.
The platform is developed by the Node Runners team. Drops directly connects digital art collectors with art creators. The platform will host limited-edition artwork releases that users can take part in via a raffle. The mechanism ensures fair competition and increases accessibility. Everyone is able to view the artworks, but in order to purchase one, a user has to take part in a raffle.
Drops was first announced in February 2021. In early May 2021, the platform announced the end of its private funding round, having secured nearly $1 million from private investors such as Axia8 Ventures, AU21, Bitscale Capital, D64 Ventures, Blocksync, Drops Ventures, Genblock and X21.
Besides Polygon, Drops' other strategic partners include Polkastarter, Quantstamp, 0xb1, Biconomy, Kyros Ventures, PetRock Capital and Blockstar Technologies Inc.
Who Are the Founders of Drops?
Drops was founded by Darius Kozlovskis. He is also the founder and CTO of Vizituentr, and, formerly, a director of ICO Bulls. Kozlovskis has seven years of experience as a developer and product manager.
His co-founder Nikita Ufimcev has banking and finance background, having previously worked for Morgan Stanley and Goldman Sachs. Since 2016 he has been an active entrepreneur, having joined crypto space back in 2017 as a business developer.
What Makes Drops (DOP) Unique?
The creators of Drops have set out with a goal of building an infrastructure that will preserve the value of NFTs in the long term and allow users to generate income from their non-fungible assets. To achieve this, Drops offers DeFi solutions that allow holders to fractionalize NFTs, obtain trustless loans and earn yield.
Drops integrates NFT assets with the DeFi ecosystem by using the dNFT fractionalization protocol. It combines NFT assets and converts them into ERC-20 tokens.
With dNFTs, users can access fungible liquidity backed by NFT assets, borrow cryptocurrency using dNFT tokens as collateral, and profit from assets by participating in real crop growing strategies via dNFT vaults.
In the future, the platform plans to accept governance tokens of major NFT projects as collateral in order to give users more opportunities.
Related Pages:
Read about Polkastarter and Polygon.
Read about Node Runners, an NFT-based game from the creators of Drops.
Learn more about NFTs with CMC Alexandria.
Get the latest crypto news from the CoinMarketCap blog.
How Many Drops (DOP) Coins Are There in Circulation?
DOP is the utility token of the Drops' ecosystem and acts as the primary method for buying and selling NFTs. DOP is used to pay out both liquidity mining rewards and cashback for purchases made on the platform. Users can stake DOP tokens to earn non-transferable coupons called "dPoints." Furthermore, users have the right to vote on the collection and distribution of DOP, and, in the near future, DOP will be involved in participation in NFT raffles.
The DOP token is the core of the entire ecosystem. It is used to manage the main functionality of the Drops platform, including the loan protocol and fractionalization pools. Together with the original Node Runners (NDR) token, DOP will be used in a hybrid governance model.
The public launch of the DOP token will take place on May 21. An initial dex offering (IDO) will occur on Polkastarter. $200,000 of DOP will be available through the sale of 333,333 tokens at an IDO price of $0.60 per token.
During the token generation event (TGE), about 1.4 million tokens will go into circulation, out of a total supply of 15 million DOP. The distribution of tokens is as follows: 10% to the team, 69.12% to the foundation, 2% to the advisors, 16.66% to the private sale and 2.22% to the public sale.
How Is the Drops Network Secured?
The platform is built on the Ethereum Virtual Machine (EVM) and Polygon network. DOP tokens are secured by their parent blockchain, which is Ethereum. Drops also supports second-layer Polygon scaling to facilitate transactions, which uses a network of proof-of-stake (PoS) validators to secure assets.
Drops' loan protocol is based on Compound Finance smart contracts, allowing users to generate yield from NFTs while creating trustless loan solutions with NFTs as collateral.
Where Can You Buy Drops (DOP)?
As of May 2021, the DOP token is not listed for trading on any exchanges.
Stay up-to-date with the CMC crypto calendar.
Check our detailed guide on how to buy Bitcoin and other cryptocurrencies.
DOP價格相關數據
Drops Ownership Power 今天的價格
Drops Ownership Power價格
NT$10.51
價格變化

24小時

-NT$0.345

24小時低點/ 24小時高點

NT$9.78 /

NT$10.90

交易量

24小時

NT$1,347,922

數量/市值
0.1091
市場佔有率

0.00%

市場排名
#1720
Drops Ownership Power市值

| | |
| --- | --- |
| 市值 | NT$12,358,490 |
| 完全稀釋後市值 | NT$157,629,218 |
Drops Ownership Power 昨天的價格
昨日低點/高點

NT$9.78 /

NT$12.34

昨日開盤價 / 收盤價

NT$12.07 /

NT$10.42

昨日的價格變動
昨日交易量
NT$1,060,459
Drops Ownership Power 歷史價格
七日低點/七日高點

NT$8.54 /

NT$15.24

30日低點/30日高點

NT$5.58 /

NT$15.24

90日低點/90日高點

NT$5.58 /

NT$15.24

52週低點/ 52週高點

NT$2.64 /

NT$136.23

歷史最高價

Nov 16, 2021 (a year ago)

NT$235.85

歷史最低價

Sep 25, 2022 (4 months ago)

NT$2.64

Drops Ownership Power投資報酬率
無數據
Drops Ownership Power 供給量

| | |
| --- | --- |
| 流通供給量 | 1,176,034 DOP |
| 總供給量 | 15,000,000 DOP |
| 最大供給量 | 無數據 |