Crust Network

CRU
等級# 778
代幣
On 151,719 watchlists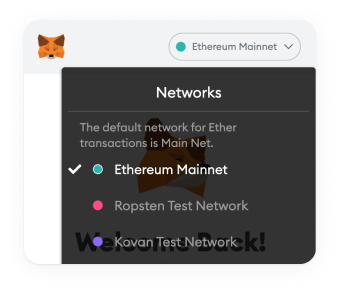 請更改錢包網絡
在MetaMask中更改錢包網絡以添加此合約。
Crust Network標籤
Category
Platform
由項目方回報之標籤
Metaverse
Polygon Ecosystem
Cross-Chain
Moonriver Ecosystem
Crust Network價格 (CRU)
0.00004347 BTC0.72%
0.0006797 ETH1.12%

  Crust Network CRU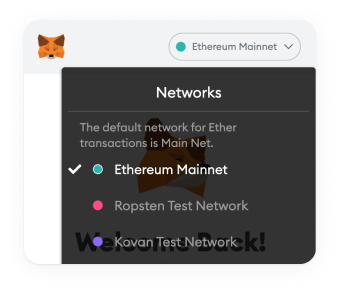 請更改錢包網絡
在MetaMask中更改錢包網絡以添加此合約。
Crust Network標籤
Category
Platform
由項目方回報之標籤
Metaverse
Polygon Ecosystem
Cross-Chain
Moonriver Ecosystem
圖表:Crust Network 到 TWD
下載數據中...
Please wait, we are loading chart data
CRU價格相關數據
Crust Network 今天的價格
Crust Network價格
NT$37.74
價格變化

24小時

+NT$0.3293

24小時低點/ 24小時高點

NT$37.05 /

NT$38.96

交易量

24小時

NT$103,413,074

數量/市值
0.2964
市場佔有率
無數據
市場排名
#778
Crust Network市值

| | |
| --- | --- |
| 市值 | NT$348,901,926 |
| 完全稀釋後市值 | NT$923,978,482 |
Crust Network 昨天的價格
昨日低點/高點

NT$37.05 /

NT$38.78

昨日開盤價 / 收盤價

NT$37.60 /

NT$38.00

昨日的價格變動
昨日交易量
NT$159,373,253
Crust Network 歷史價格
七日低點/七日高點

NT$35.57 /

NT$40.50

30日低點/30日高點

NT$32.27 /

NT$46.76

90日低點/90日高點

NT$17.61 /

NT$73.18

52週低點/ 52週高點

NT$15.44 /

NT$146.81

歷史最高價

Apr 12, 2021 (2 years ago)

NT$5,469.42

歷史最低價

Nov 14, 2022 (5 months ago)

NT$15.44

Crust Network投資報酬率
Crust Network 供給量

| | |
| --- | --- |
| 流通供給量 | 9,245,318 CRU |
| 總供給量 | 24,483,886 CRU |
| 最大供給量 | 無數據 |
CRU 即時價格資訊
Crust Network 今日價格 為 NT$37.74 TWD ,24 小時交易量為 NT$103,413,074 TWD 。 CRU 到 TWD 價格為即時更新。 Crust Network 在過去 24 小時內上漲了 0.94 。 目前在 CoinMarketCap 的排名為 #778,市值為 NT$348,901,926 TWD 。 流通供給量為 9,245,318 CRU 單位 與未提供最大流通供給量。
交易 Crust Network 的最大交易所目前為 CoinW, BingX, CoinTiger, DigiFinex, 與 。 您可以在我們的 查看其它交易所。
What is Crust Network?
Crust Network provides a decentralized storage network and cloud solutions for both, the Web 3.0 as well as Web 2.0 ecosystem and is build on Polkadot's Substrate framework. It provides an unique incentive layer for the IPFS protocol and utilizes blockchain technology to enhance security, privacy, performance and ownership of data.
How does the roadmap look like?
The mainnet launched on the 1st of September 2021 and currently holds a storage capacity of around 1,200 PetaBytes provided by more than 4,000 individual nodes.
Crust Network already integrated with many blockchains and provides a fully decentralized storage layer for Ethereum, BSC, Polygon, Solana, Near, Elrond, Heco and others. In the future Crust will implement its storage services for even more networks in order to provide its storage solutions for every ecosystem.
Some of the biggest blockchain projects already use Crust Network to store their data or host their websites and dApps via Crust's infrastructure. These for example are Uniswap, AAVE or Polkadot Apps.
In future, Crust Network is thriving to provide even more services for the Web3 and Web2 landscape for projects and companies to utilize and to build on. Crust's architecture also has the capability of supporting a decentralized computing layer and building a decentralized cloud ecosystem.
What are the use cases of Crust Network?
Providing the technical infrastructure for the Metaverse
Mint, Store and exchange NFTs fully decentralized
Hosting of Websites, dApps, Video streaming and more
Web 3.0 Gaming and decentralized social media
Personal Cloud storage to access your data from anywhere
File sharing and streaming services
What are the CRU token utilities?
Crust ($CRU) is a utility token within the Crust ecosystem which serves many different utilities. The most important utilities and functionalities of the CRU token are listed below:
Staking to maintain GPoS consensus
Collateral for storage providers to provide storage services
Used to cover transaction fees
Purchase storage or other cloud services
On-Chain governance mechanism
Can I try Crust Network's storage solution?
Yes, you can enjoy the benefits of our networks in many ways. For example you can upload files to a fully decentralized Web 3.0 cloud solution on crustfiles.io where you can keep your data safe and always accessible. Just sign in with your Crypto wallet and enjoy storing your files in the easiest and most secure way possible.
For NFT lovers, artists and collectors we also offer a decentralized NFT market platform where users can mint, store and display their NFTs on a 100% decentralized infrastructure. Feel free to try out our NFT dedicated application on switchswap.io.
How does Crust network compare to traditional cloud services?
Compared to traditional and centralized storage providers like AWS, Google, Azure or Alibaba Cloud, Crust Network offers many advantages due to its decentralized infrastructure:
Availability: Crust eliminates the "Single-Point-of-Failure" dilemma and the risk of downtime by on average creating 80 replicas distributed over individual nodes in the network. This maintains a high level of redundancy to keep your data always available and accessible.
Security: High resistance against DNS hijack attempts or DDOS attacks. Additionally all data is encrypted by the IPFS protocol as well as Crust's TEE mechanism. Not even node operators or any other centralized organisation can access or tamper user data.
Performance: Due to many replicas on many nodes all over the world you can retrieve your files without any server-side bottlenecks. Data can be sourced and processed from many nodes at the same time to realize many benefits in regards of performance.
Costs: Cloud storage costs on Crust Network are only 25-50 % of the costs compared to traditional Web 2.0 products on a centralized infrastructure. (Compared to AWS S3 Cloud Server)
Can I start mining Crust?
Crust network is a public and totally permission-less network that everybody can join at any time.
Thanks to our MPoW (Meaningful Proof of Work) mechanism there is no need for expensive and energy consuming GPUs or high-end CPUs. All you need is a reliable internet connection, a CPU with TEE functionality and some free storage.
CRU價格相關數據
Crust Network 今天的價格
Crust Network價格
NT$37.74
價格變化

24小時

+NT$0.3293

24小時低點/ 24小時高點

NT$37.05 /

NT$38.96

交易量

24小時

NT$103,413,074

數量/市值
0.2964
市場佔有率
無數據
市場排名
#778
Crust Network市值

| | |
| --- | --- |
| 市值 | NT$348,901,926 |
| 完全稀釋後市值 | NT$923,978,482 |
Crust Network 昨天的價格
昨日低點/高點

NT$37.05 /

NT$38.78

昨日開盤價 / 收盤價

NT$37.60 /

NT$38.00

昨日的價格變動
昨日交易量
NT$159,373,253
Crust Network 歷史價格
七日低點/七日高點

NT$35.57 /

NT$40.50

30日低點/30日高點

NT$32.27 /

NT$46.76

90日低點/90日高點

NT$17.61 /

NT$73.18

52週低點/ 52週高點

NT$15.44 /

NT$146.81

歷史最高價

Apr 12, 2021 (2 years ago)

NT$5,469.42

歷史最低價

Nov 14, 2022 (5 months ago)

NT$15.44

Crust Network投資報酬率
Crust Network 供給量

| | |
| --- | --- |
| 流通供給量 | 9,245,318 CRU |
| 總供給量 | 24,483,886 CRU |
| 最大供給量 | 無數據 |