InumakiDAWG
ランキング順位 6535
トークン
719ウォッチリストに表示
Inumaki 価格 (DAWG)
0.000000000672 BTC0.49%
0.000000009479 ETH0.78%

  Inumaki DAWG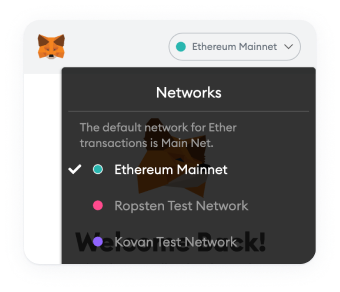 ウォレットネットワークを変更してください
本コントラクトを追加するには、MetaMaskアプリでウォレットネットワークを変更してください
Inumaki to JPY Chart
Loading Data
Please wait, we are loading chart data
DAWG 価格の生配信データ
Inumaki 本日の価格 は、¥0.003190 JPYです。24時間の取引ボリュームは 表示できませんです。 Inumakiは過去24時間で3.43%減少しています。 現在のCoinMarketCapランキングは#6535位で、時価総額はです。 循環供給量は表示できません と最大最大供給量1,000,000,000 DAWGコイン。
What is Inumaki (DAWG)?
DAWG is building an experimental ecosystem that migrates web2 users to web3 and places the power back into their hands through a decoupled collection of products centered around ident, open virtual worlds, decentralized commerce and creative ownership attribution.
All of this is governed by the community DAO, a participatory democracy. Development is also handled by the open-source community, a meritocracy. Together, the two formerly polarized political systems can exist on the same plane through DAWG.
DAWG is the governance utility token that represents currency in Inumaki's ecosystem, allowing the holder to interact with any of the dApps, services or protocols so it can be used as:
A measure for voting on the governance of the project's DAO to determine the direction of the project
Currency that can be fractionally used for value called "Dwei" for any products/services/protocols published to the Inumaki ecosystem.
DAWG tools will include: * A new open-source license called RE:MIX that empowers ownership through digital asset attribution. It will also be later released as its own EIP standard. * Digital art creation tool that compiles photos, media, video, gifs, gLTFs and music into shareable (and sellable) attributed assets. Like if Twitter, Giphy and Photoshop had a baby. * A dApp that allows you to sell the digital assets you've created as 'drops' through storefronts, auctions and curated collections to actively earn DAWG via the dCommerce protocol. * Open virtual world platform, builder and SDK that allows for multiplayer fun, unrestricted tradeable in-game purchases and familiar channels of communication.
And two other products to come.
We're more than just another meme token. We're a mission. And we're going to be moving fast, and slow.
Join the gang. #DAWGMAFIA
How Many DAWG Are There in Circulation?
The DAWG Protocol launched its tokens on Ethereum and Binance Smart Chain on June 25, 2021 with 1 billion DAWG tokens created on each chain. That's it. That's all they'll ever be, because it's a fixed supply.
Where can I find out more about DAWG?
By visiting our website and reading our lightpaper: https://dawgtoken.com/lightpaper.pdf
DAWG価格統計
Inumaki 今日の価格
Inumaki 価格
¥0.003187
価格推移

24h

¥-0.0001102

24H最低/24H最高

¥0.00299 /

¥0.0033

取引高

24h

データなし
取引高/時価総額残高
データなし
市場占有率
データなし
市場ランキング
#6535
Inumaki時価総額

| | |
| --- | --- |
| 時価総額 | データなし |
| 希薄後時価総額 | ¥3,186,783.49 |
Inumaki 昨日の価格
昨日の最低/最高

¥0.003079 /

¥0.003505

昨日の始値/終値

¥0.003503 /

¥0.003108

昨日の変動
昨日のボリューム
データなし
Inumaki 価格履歴
7日間最低/7日間最高

¥0.00299 /

¥0.003734

30日間最低/30日間最高

¥0.00299 /

¥0.004433

90日間最低/90日間最高

¥0.002563 /

¥0.3146

52週最低/52週最高

¥0.002563 /

¥0.3146

過去最高値

Jul 16, 2021 (2 months ago)

¥0.3146

過去最低値

Jul 26, 2021 (2 months ago)

¥0.002563

Inumaki ROI
データなし
Inumaki 供給

| | |
| --- | --- |
| 循環サプライ | データなし |
| 総合サプライ | データなし |
| 最大供給 | 1,000,000,000 DAWG |