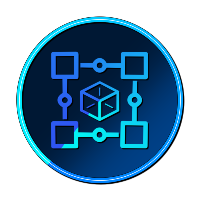 DexioprotocolDEXI
ランキング順位 4437
トークン
11,665ウォッチリストに表示
Dexioprotocol 価格 (DEXI)
0.000000001566 BTC3.53%
0.00000001797 ETH3.62%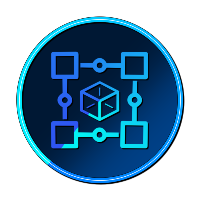 Dexioprotocol DEXI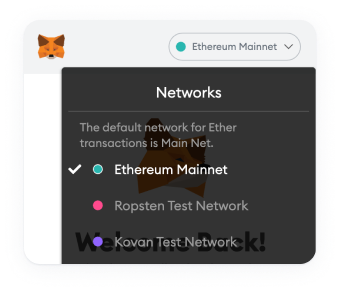 ウォレットネットワークを変更してください
本コントラクトを追加するには、MetaMaskアプリでウォレットネットワークを変更してください
Dexioprotocol対JPYチャート
Loading Data
Please wait, we are loading chart data
DEXI 価格の生配信データ
Dexioprotocol 本日の価格 は、¥0.008792 JPYです。24時間の取引ボリュームは ¥9,822,363 JPYです。 弊社ではDEXIからJPYへの価格はリアルタイムで更新されています。 Dexioprotocolは過去24時間で3.17%減少しています。 現在のCoinMarketCapランキングは#4437位で、時価総額はです。 循環供給量は表示できません と最大最大供給量500,000,000,000 DEXIコイン。
To learn more about this project, check out our deep dive of Dexioprotocol.
What Is Dexioprotocol (DEXI)?
Dexioprotocol (DEXI) is a community-driven, multi-level protocol with a focus on specific key objectives in the crypto space.
Dexioprotocol was created and launched in May 2021. The project was then listed on CoinMarketCap and added to TrustWallet, and in Q3 of 2021, DEXI Wallet was released.
Future plans can be found on the Dexioprotocol roadmap on the company's website. The team plans to launch: DEXI MMORPG game, DEXI Hunter AR App, Smart DEXIO network and DEXI NFT platform.
The people behind Dexioprotocol have a record of developing applications and smart technologies, and these are two areas the team strives to bring together in the blockchain space. The main goal of the project is to arouse the maximum public interest in the crypto market and tell about possibilities and advantages of cryptocurrency.
Who Are the Founders of Dexioprotocol?
The Dexioprotocol team consists of seven professionals: Don Reyke (founder & CEO), Twan Kersting (CDO), Greg Gould (COO), Rob Barlow (CSO), Nick Eidinger (CMO), McKenzie Sweeny (CNO) and Ekwensi Kamsy (community fanager).
Don Reyke showed an interest in software development and programming at a young age, and now he's the founder of Dexioprotocol. He's also an experienced software engineer who programs in several languages. In 2016, Reyke became interested in blockchain technology, and since then he has been making his plan a reality: he researches and implements systems that will open up the opportunity for society to become better acquainted with cryptocurrency and blockchain technology.
Twan Kersting is a skilled programmer in application development (specializing in Android applications). Together with Don Reyke and other developers, he has formed the core technical force behind Dexioprotocol, which creates competitive products for the market. Kersting holds the position of chief development officer in the company.
Greg Gould serves as chief operating officer at Dexioprotocol. He's a businessman and entrepreneur with twenty years of management experience. Gould works closely with Don Reyke and other executives to fine-tune the business mechanics, ensure interoperability and project smoothness.
What Makes Dexioprotocol (DEXI) Unique?
Dexioprotocol (DEXI) strives to implement blockchain technology into the everyday life of society, turn the project into an industry standard for the development of augmented reality (AR) applications, and become revolutionaries in blockchain gaming. Dexioprotocol has an NFT platform for apps and music, which is scheduled for release in Q1 of 2022.
The company's branded products also include Dexi Wallet — a digital wallet that is supported by iOS and Android platforms. This development is an integral component of the Dexi Hunter App, which serves as a guide to the augmented reality (AR) universe (or Dexiverse).
How it works: collecting AR rewards is a motivation for users, as well as collecting NFTs and in-game coins (DEXICOIN). Distribution of rewards depends on the level of physical activity of users themselves. The platform also acts as an educational resource for participants. In addition to all the above, Dexioprotocol will launch MMORPGs — massively multiplayer online role-playing games with the same unique features as the Dexi Hunter App.
Voting is an important part of the ecosystem, which is held once a month. DEXI holders have the right to vote and the ability to give feedback to the Dexioprotocol team, they can also influence decisions.
Of the obvious advantages: the NFT games industry is developing rapidly, trading volume is gaining momentum. Dexioprotocol (DEXI) can discern the obvious potential of the current situation and take its place in the blockchain world. The developers plan to do everything in their power and expand the gaming experience with augmented reality.
Related Pages:
Read about Axie Infinity (AXS) and AnRKey X (ANRX).
Read about PancakeSwap.
CMC takes a deep dive into Dexioprotocol: features, tokenomics, price prediction by the link.
What is augmented reality (AR)? Click here and find out.
What is a non-fungible token (NFT)? Learn more with CMC Alexandria.
Check the top NFT games in 2021 here.
How Many Dexioprotocol (DEXI) Coins Are There in Circulation?
The platform is powered by the DEXI token, which was released on the BSC Mainnet. Dexioprotocol (DEXI) has a maximum supply of 500,000,000,000 $DEXI.
DEXI is a deflationary cryptocurrency: there were no pre-sale events, the creators burned 25% of the tokens during the launch phase (as voted by the community), and 45.9 billion tokens were burned five weeks after the launch date. Liquidity has been locked.
As of August 2021, 3% of tokens are burned on every transaction, 3% are sent to the PancakeSwap liquidity pool, 3% of tokens are reallocated (rewarded to DEXI holders). Thus, the token contract rewards everyone who holds DEXI, and burning of tokens increases its value (or stabilizes it), while preserving factors such as convenience and quality of service.
How Is the Dexioprotocol Network Secured?
Dexioprotocol (DEXI) can be securely stored on supported wallets that are connected to the Binance Smart Chain (MetaMask, TrustWallet, Binance Chain Wallet). Furthermore, Dexioprotocol has its own DEXI Wallet.
Protocol data is processed by a smart contract, and Dexioprotocol's smart contract operates as an BEP-20 token on BSC. The Dexioprotocol network passed a successful audit by Brewlabs, the company conducted a comprehensive code review for vulnerabilities.
Where Can You Buy Dexioprotocol (DEXI)?
Dexioprotocol (DEXI) can be easily bought and sold on PancakeSwap (V2) — a decentralized exchange (DEX) for swapping BEP-20 tokens on Binance Smart Chain (BSC).
All trades on PancakeSwap exchange are executed automatically using smart contracts, which eliminates counterparty risks. The Dexioprotocol contract address on BscScan is 0x29b1e39a529d3b3cacea55989594f71813e998bb.
DEXIからJPYへのコンバーター
DEXI価格統計
Dexioprotocol 今日の価格
Dexioprotocol 価格
¥0.008786
価格推移

24h

¥-0.0002796

24H最低/24H最高

¥0.007495 /

¥0.009726

取引高

24h

¥9,815,680.52

取引高/時価総額残高
データなし
市場占有率
データなし
市場ランキング
#4437
Dexioprotocol時価総額

| | |
| --- | --- |
| 時価総額 | データなし |
| 希薄後時価総額 | ¥4,392,910,064.55 |
Dexioprotocol 昨日の価格
昨日の最低/最高

¥0.008652 /

¥0.009726

昨日の始値/終値

¥0.009226 /

¥0.009263

昨日の変動
昨日のボリューム
¥14,278,324.00
Dexioprotocol 価格履歴
7日間最低/7日間最高

¥0.007495 /

¥0.01608

30日間最低/30日間最高

¥0.007495 /

¥0.03016

90日間最低/90日間最高

¥0.000006806 /

¥0.03251

52週最低/52週最高

¥0 /

¥0.03251

過去最高値

Oct 24, 2021 (2 months ago)

¥0.03251

過去最低値

Jun 02, 2021 (6 months ago)
データなし
Dexioprotocol ROI
データなし
Dexioprotocol 供給

| | |
| --- | --- |
| 循環サプライ | データなし |
| 総合サプライ | データなし |
| 最大供給 | 500,000,000,000 DEXI |