AntiMatter Governance Token

MATTER
ランキング順位 986
トークン
On 9,494 watchlists
AntiMatter Governance Token 価格 (MATTER)
0.000006737 BTC17.48%
0.00009964 ETH16.19%

  AntiMatter Governance Token MATTER
AntiMatter Governance Tokenリンク一覧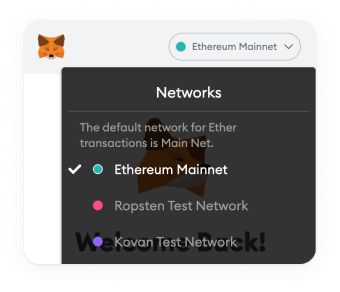 ウォレットネットワークを変更してください
本コントラクトを追加するには、MetaMaskアプリでウォレットネットワークを変更してください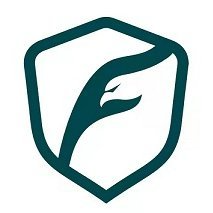 Fairyproof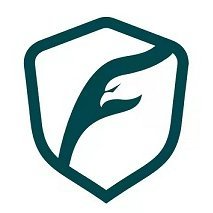 AntiMatter Governance Token監査
AntiMatter Governance Tokenタグ一覧
セルフレポート済タグ
Platform
DAO
DEX
LP Tokens
DeFi 2.0
AntiMatter Governance Token対JPYチャート
Loading Data
Please wait, we are loading chart data
MATTER価格統計
AntiMatter Governance Token 今日の価格
AntiMatter Governance Token 価格
¥18.74
価格推移

24時間

-¥4.03

24H最低/24H最高

¥18.54 /

¥23.00

取引高

24時間

¥191,376,229.00

取引高/時価総額残高
0.3262
市場占有率
データなし
市場ランキング
#986
AntiMatter Governance Token時価総額

| | |
| --- | --- |
| 時価総額 | ¥586,703,399.58 |
| 希薄後時価総額 | ¥1,874,365,004.40 |
AntiMatter Governance Token 昨日の価格
昨日の最低/最高

¥20.83 /

¥25.03

昨日の始値/終値

¥24.95 /

¥21.01

昨日の変動
昨日のボリューム
¥239,380,375.73
AntiMatter Governance Token 価格履歴
7日間最低/7日間最高

¥18.54 /

¥115.78

30日間最低/30日間最高

¥18.54 /

¥115.78

90日間最低/90日間最高

¥18.54 /

¥115.78

52週最低/52週最高

¥18.54 /

¥184.54

過去最高値

Apr 08, 2021 (a year ago)

¥866.70

過去最低値

Jul 10, 2021 (a year ago)

¥6.62

AntiMatter Governance Token ROI
AntiMatter Governance Token 供給

| | |
| --- | --- |
| 循環サプライ | 31,301,449 MATTER |
| 総合サプライ | 100,000,000 MATTER |
| 最大供給 | 100,000,000 MATTER |
MATTER 価格の生配信データ
AntiMatter Governance Token 本日の価格 は、¥18.74 JPYです。24時間の取引ボリュームは ¥191,376,229 JPYです。 弊社ではMATTERからJPYへの価格はリアルタイムで更新されています。 AntiMatter Governance Tokenは過去24時間で17.77%減少しています。 現在のCoinMarketCapランキングは#986位で、時価総額はです。 コインの循環供給量は31,301,449 MATTERです と最大最大供給量100,000,000 MATTERコイン。
現在AntiMatter Governance Token取引の上位取引所はBTCEX, MEXC, KuCoin, Gate.io, 、および です。 弊社の で他の取引所を探すことも可能です。
What is Antimatter Finance (MATTER)?
Antimatter is a decentralized application platform designed to be the gateway of DeFi derivatives. Antimatter Finance is a multichain ecosystem, currently composed of four main products.
Antimatter Invest is a DApp built to offer its users various compact, easy-to-use and simple Structured Products in DeFi. Live products: Dual Investment In development: Recurring Strategy, Tiered Option, Saddle Option.
Bull & Bear Tokens (live on BSC, ETH, Arbitrum, AVAX) is a permissionless protocol to tokenize Perpetual Options. Generated Tokens can be traded through Uniswap. Oracles play an important role in DeFi applications and are sources of many forms of attacks. In Antimatter, arbitrage activities act as "oracles" to make sure the price of Option Tokens follows the trend of market price movement of target assets.
Nonfungible Finance (live on BSC, ETH, FTM, AVAX) is a DApp exploring the possibilities for NFTs as financial vehicles. Users can create Spot Index, Future Index (in development) and Lockers in a permission-less way. An Account System enables users to name themselves and display the name as creator of their NFTs.
Antimatter DAO is the "brain" of the Antimatter Ecosystem, a club for derivatives fanatics and a collaborative workplace for innovative on-chain derivatives applications, with features including on-chain governance, multi-party treasury management, academic resources sharing, and new model experiments.
What is the utility of MATTER?
MATTER is powering Antimatter DAO and all decentralized applications within the Antimatter Hub. The following are the utility of Antimatter Token: *Governance: MATTER is used for On-chain governance. It includes paying for submitting a proposal, voting on a proposal. Furthermore, it serves as spam prevention by being required to be staked in order to open a proposal. You can find the governance rules here: https://docs.antimatter.finance/antimatter-dao/governance-policies *Staking: MATTER holders can stake their MATTER on the Antimatter DAO Hub. Staking rewards are generated by fees gathered by Antimatter's DApps. https://dao.antimatter.finance/#/stake *Referrals: MATTER is used for creating a broad community around DAO through network referral programs. MATTER token services as an incentive for the referrals. Users can share links generated on chain and invite friends. The referrals can be found through here: https://invest.antimatter.finance/#/account/referral *Rewards: MATTER is utilized as incentive for the use of the platform. For example through Antimatter DAO trading rewards.
How Is the Antimatter Network Secured?
AntiMatter (MATTER) is based on the Ethereum blockchain. As a consequence, it's protected by an extensive Proof-of-Work (PoW) mining system, thus thousands of miners and nodes work as a single mechanism to ensure security.
Where Can You Buy AntiMatter (MATTER)?
You can trade AntiMatter (MATTER) on the following exchanges where MATTER is listed, including Uniswap (V2), KuCoin, SushiSwap (Arbitrum) Gate.io, Bilaxy, Hotbit, MDEX, MEXC and Jubi.
Get the latest product updates, partnerships, and announcements from CoinMarketCap here.
New to cryptocurrency? Read CoinMarketCap's easy guide to buying Bitcoin or any other token.
MATTER価格統計
AntiMatter Governance Token 今日の価格
AntiMatter Governance Token 価格
¥18.74
価格推移

24時間

-¥4.03

24H最低/24H最高

¥18.54 /

¥23.00

取引高

24時間

¥191,376,229.00

取引高/時価総額残高
0.3262
市場占有率
データなし
市場ランキング
#986
AntiMatter Governance Token時価総額

| | |
| --- | --- |
| 時価総額 | ¥586,703,399.58 |
| 希薄後時価総額 | ¥1,874,365,004.40 |
AntiMatter Governance Token 昨日の価格
昨日の最低/最高

¥20.83 /

¥25.03

昨日の始値/終値

¥24.95 /

¥21.01

昨日の変動
昨日のボリューム
¥239,380,375.73
AntiMatter Governance Token 価格履歴
7日間最低/7日間最高

¥18.54 /

¥115.78

30日間最低/30日間最高

¥18.54 /

¥115.78

90日間最低/90日間最高

¥18.54 /

¥115.78

52週最低/52週最高

¥18.54 /

¥184.54

過去最高値

Apr 08, 2021 (a year ago)

¥866.70

過去最低値

Jul 10, 2021 (a year ago)

¥6.62

AntiMatter Governance Token ROI
AntiMatter Governance Token 供給

| | |
| --- | --- |
| 循環サプライ | 31,301,449 MATTER |
| 総合サプライ | 100,000,000 MATTER |
| 最大供給 | 100,000,000 MATTER |