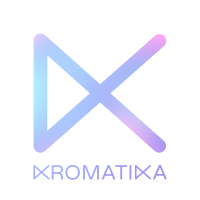 Kromatika

KROM
ランキング順位 1149
トークン
On 9,242 watchlists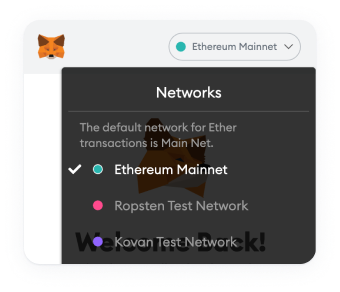 ウォレットネットワークを変更してください
本コントラクトを追加するには、MetaMaskアプリでウォレットネットワークを変更してください

CertiK

Kromatikaタグ一覧
Category
Self-Reported Tags
Decentralized Exchange (DEX) Token
DeFi
DEX
Kromatika 価格 (KROM)
0.000001159 BTC0.57%
0.000017 ETH0.99%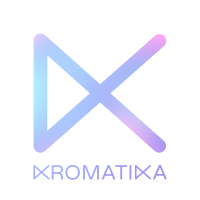 Kromatika KROM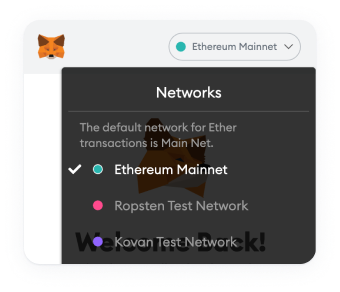 ウォレットネットワークを変更してください
本コントラクトを追加するには、MetaMaskアプリでウォレットネットワークを変更してください

CertiK

Kromatikaタグ一覧
Category
Self-Reported Tags
Decentralized Exchange (DEX) Token
DeFi
DEX
KROM価格統計
Kromatika 今日の価格
Kromatika 価格
¥4.3779
価格推移

24時間

+¥0.04891

24H最低/24H最高

¥4.2696 /

¥4.3811

取引高

24時間

¥9,443,626

取引高/時価総額残高
0.02687
市場占有率
データなし
市場ランキング
#1149
Kromatika時価総額

| | |
| --- | --- |
| 時価総額 | ¥351,460,467 |
| 希薄後時価総額 | ¥437,789,627 |
Kromatika 昨日の価格
昨日の最低/最高

¥4.2237 /

¥4.3717

昨日の始値/終値

¥4.2422 /

¥4.3349

昨日の変動
昨日のボリューム
¥9,503,005
Kromatika 価格履歴
7日間最低/7日間最高

¥4.1207 /

¥4.8304

30日間最低/30日間最高

¥4.1207 /

¥6.4327

90日間最低/90日間最高

¥4.1207 /

¥10.86

52週最低/52週最高

¥2.7134 /

¥12.80

過去最高値

Jan 14, 2022 (a year ago)

¥33.78

過去最低値

Nov 18, 2021 (2 years ago)

¥0.7311

Kromatika ROI
データなし
Kromatika 供給

| | |
| --- | --- |
| 循環サプライ | 80,280,675 KROM |
| 総合サプライ | 100,000,000 KROM |
| 最大供給 | 100,000,000 KROM |
KROM 価格の生配信データ
Kromatika 本日の価格 は、¥4.38 JPYです。24時間の取引ボリュームは ¥9,443,626 JPYです。 弊社ではKROMからJPYへの価格はリアルタイムで更新されています。 Kromatikaは過去24時間で1.04%増加しています。 現在のCoinMarketCapランキングは#1149位で、時価総額はです。 コインの循環供給量は80,280,675 KROMです と最大最大供給量100,000,000 KROMコイン。
現在Kromatika取引の上位取引所はBitrue, MEXC, Uniswap v3 (Ethereum), BKEX, 、および です。 弊社の で他の取引所を探すことも可能です。
What is Kromatika?
Kromatika is a decentralized exchange (DEX) that offers trading solutions on Ethereum L1 and L2's. It specializes in limit orders, swaps, perpetual trading, and gasless swaps. Kromatika was founded on 15th November 2021, and soon after, won an award at the Chainlink Fall Hackathon 2021.
Why use Kromatika's dApp?
Kromatika is a MetaDEX Aggregator that helps to source liquidity for traders from different DEXes to find the best - fastest & cheapest - route for their swap.
Kromatika's Limit Orders (FELOs) are fully decentralized, which offers an innovative solution such as no price slippage, MEV-resistant trades, and in addition, traders earn LP fees on top of their Limit Order.
Kromatika also offers Perpetual Trading in partnership with ApolloX. It has 72 crypto derivative pairs and offers up to 100x leverage. Very low trading fees when compared to other competitors in the defi space.
Gasless swap is another product by Kromatika. This fits in with the MetaDex Aggregator. At the time of the swap, turn ON the gasless swap mode to enjoy this feature. Using this feature will allow you to save your $ETH or $MATIC for a rainy day, as the gas fee automatically gets deducted from your swap output token. The entire process is automated, smooth, and quick.
What is FELO?
FELO (Fees Earning Limit Orders) - the sexiest term in the entire Ethereum Ecosystem.
FELO are limit orders that are run on top of Uniswap v3 technology. There is no other DEX in the space that offers this feature.
Why Limit Orders vs Spot Orders?
Limit orders enable a trader/user to set an entry/exit at specific price levels. This is best to avoid price volatility and execute trades at a lower fee generally. Spot market orders may be easier to perform but due to price slippage, volatility and higher fees, sometimes you may not be able to purchase or exit at the exact price level you intend to. Hence, unless it is an emergency or instant requirement to enter/exit, limit orders are preferred over spot market orders in a smart trading strategy.
What makes FELO different from limit orders on other platforms?
Limit orders on most popular platforms are a form of delayed swap where the order is first stored on a centralized database and then arbitrage is conducted when the price is right. This is why you will have limit orders unfilled even if the price has crossed your target on such platforms.
Kromatika's FELO is a 100% decentralized limit order. No info is stored on any centralized database. Once the limit order is activated, then the Chainlink Keepers get to work monitoring the price for the user 24/7. It is basically a "set and forget" type mechanism where the user can switch off his computer and be assured the order will be executed once the target price is crossed. This could be days/hours/weeks - depending on the target price and market movements.
The other benefits are: - no bot attacks - no price slippage - no swap fees
On top of the above-mentioned benefits, the user will earn LP fees when price enters his price range. This is due to the concentrated liquidity tech of Uniswap v3, where the user now is a liquidity provider in that specific price range.
Summary: Fully automated, fully decentralized limit order with bot protection, no swap fees, no slippage, and the ability to earn LP fees when the market price enters a user-specified price range is what FELO is all about.
How was Kromatika Born?
Kromatika was founded on the idea of solving a problem. The problem is the lack of an innovative/efficient limit order feature in the DEX space. The existing offers were all expensive, slow, inefficient trade fills, and actually functioned as a "delegated delayed swap". Kromatika harnessed the power of Uniswap V3 by automating the process of providing liquidity. So any trade on Kromatika FELO (fees earning limit order) is in effect on top of Uniswap V3. The trade is then settled off-chain by a decentralized network of Chainlink Keepers. For the first in the Ethereum Ecosystem, a trade could place a limit order with full MEV bot protection, no price slippage, and the ability to earn LP fees on top of his limit order (thanks to Uniswap V3 technology). In time, Kromatika has added multiple other products to its arsenals such as the powerful MetaDex Aggregator, Gasless Swaps, and Perpetual Trading.
Kromatika is governed by the Kromatika DAO which decides the future of this project by giving ideas to improve Kromatika in a way that benefits the whole crypto community.
KROM価格統計
Kromatika 今日の価格
Kromatika 価格
¥4.3779
価格推移

24時間

+¥0.04891

24H最低/24H最高

¥4.2696 /

¥4.3811

取引高

24時間

¥9,443,626

取引高/時価総額残高
0.02687
市場占有率
データなし
市場ランキング
#1149
Kromatika時価総額

| | |
| --- | --- |
| 時価総額 | ¥351,460,467 |
| 希薄後時価総額 | ¥437,789,627 |
Kromatika 昨日の価格
昨日の最低/最高

¥4.2237 /

¥4.3717

昨日の始値/終値

¥4.2422 /

¥4.3349

昨日の変動
昨日のボリューム
¥9,503,005
Kromatika 価格履歴
7日間最低/7日間最高

¥4.1207 /

¥4.8304

30日間最低/30日間最高

¥4.1207 /

¥6.4327

90日間最低/90日間最高

¥4.1207 /

¥10.86

52週最低/52週最高

¥2.7134 /

¥12.80

過去最高値

Jan 14, 2022 (a year ago)

¥33.78

過去最低値

Nov 18, 2021 (2 years ago)

¥0.7311

Kromatika ROI
データなし
Kromatika 供給

| | |
| --- | --- |
| 循環サプライ | 80,280,675 KROM |
| 総合サプライ | 100,000,000 KROM |
| 最大供給 | 100,000,000 KROM |