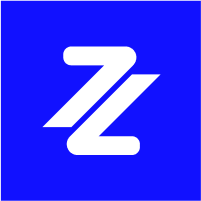 ZoidPayZPAY
ZoidPay价格 (ZPAY)
0.000001144 BTC3.90%
0.00001615 ETH5.38%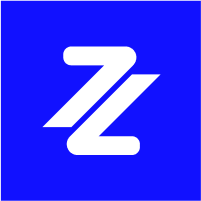 ZoidPay ZPAY
Self Reported Circulating Supply
合约

TomoChain
0xe1a9...3ad055d

TomoChain
0xe1a9...3ad055d
ZoidPay合约
TomoChain

0xe1a9...3ad055d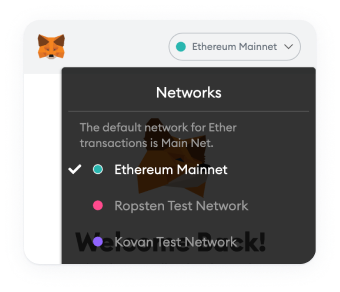 请切换钱包网络
在MetaMask应用程序中切换钱包网络以添加此合约。
ZoidPay to CNY Chart
Loading Data
Please wait, we are loading chart data
ZPAY实时行情
ZoidPay 今日价格 为 ¥0.354985 CNY,其 24 小时的交易量为 ¥160,394 CNY。 ZoidPay 在过去 24 小时内增长了 5.75。 目前的 CoinMarketCap 排名为第 #4206 位,其市值为 暂不提供。 目前无法提供流通供给量信息 此外,供给量上限为700,000,000 ZPAY 个货币。
What Is ZoidPay (ZPAY)?
ZoidPay is a global FinTech company that offers a range of end-to-end crypto payment solutions for online and in-store shopping.
For retail consumers, ZoidPay lets them purchase products and services with crypto from online retailers across the world including Amazon, Walmart, and eBay.
For enterprise clients, ZoidPay enables interoperability between wallets and exchanges for providing instant liquidity to their users. With a single line of code, they can integrate with ZoidPay products.
ZPAY is the native utility token that is used to: * Handle all the transactions taking place in the ZoidPay ecosystem * Avail of staking yields and cashback rewards * Zero transaction fees * Accessing exclusive DeFi features
ZoidPay tools include: * Chrome Extension, allowing users to shop directly from their browser across any retailer by connecting their existing wallet to the Chrome Extension * Marketplace App, a global merchants aggregator, offering users a custom-shopping experience with Crypto Cashback, DeFi, Staking and Loans * Wallet App, a non-custodial mobile wallet, to manage crypto finances seamlessly, while merchants can use it as a crypto mPOS * Crypto Cards, blockchain agnostic crypto cards, that allows peer-to-peer transactions and in store payments in a contactless manner
How Many ZPAY Coins Are There in Circulation?
There are currently 290 million ZPAY tokens in circulation. 100 million ZPAY tokens are locked towards a staking pool, while 28 million ZPAY tokens are locked in a bonus pool. 282 million ZPAY tokens are allocated as a company reserve, meant for future development and the core team. The maximum supply is capped at 700 million ZPAY tokens.
Who Are the Founders of ZoidPay?
ZoidPay is the brainchild of Eduard Oneci and Vasile Burcin. Eduard, CEO, is a serial entrepreneur with over 15 years of experience in the tech and marketing industries. He's launched multiple start-ups throughout his career. Since 2016, he's been actively involved in the blockchain sphere. Vasile currently holds the role of the COO.
The project currently employs more than 10 full-time staff, including developers, sales, design and marketing professionals.
The team is also supported by an experienced set of advisors.
Where Can I Buy ZoidPay (ZPAY)?
ZPAY is available for trading on Hotbit. The ZPAY-USDT pair is currently available (https://www.hotbit.io/exchange?symbol=ZPAY_USDT).
ZPAY价格统计
ZoidPay 今日价格
ZoidPay价格
¥0.355
价格变动

24h

¥0.01779

24h最低价/ 24h最高价

¥0.3335 /

¥0.3558

交易量

24h

¥160,394.10

数量/市值
0.00
市场占有率

0.00%

市场排名
#4206
ZoidPay市值

| | |
| --- | --- |
| 市值 | ¥102,945,635.99 |
| 完全稀释后市值 | ¥248,489,466.21 |
ZoidPay 昨日价格
昨日低点/高点

¥0.2626 /

¥0.3939

昨日开盘价/收盘价

¥0.3713 /

¥0.3555

昨日变化
昨日交易量
¥210,405.17
ZoidPay 价格历史记录
7日低点/高点

¥0.2626 /

¥0.4075

30日低点/高点

¥0.2626 /

¥0.4916

90日低点/高点

¥0.2626 /

¥0.5824

52周低点/高点

¥0.2626 /

¥0.5824

历史最高点

Jul 18, 2021 (2 months ago)

¥0.5824

历史最低点

Sep 17, 2021 (2 days ago)

¥0.2626

ZoidPay投资回报率
无数据
ZoidPay 供应量

| | |
| --- | --- |
| 流通供应量 | 290,000,000 ZPAY |
| 总供应量 | 700,000,000 ZPAY |
| 最大供应量 | 700,000,000 ZPAY |