Vortex DefiVTX
排名 2723
代币
On 2,725 watchlists
Vortex Defi价格 (VTX)
0.00000008744 BTC2.05%
0.000001302 ETH2.35%

  Vortex Defi VTX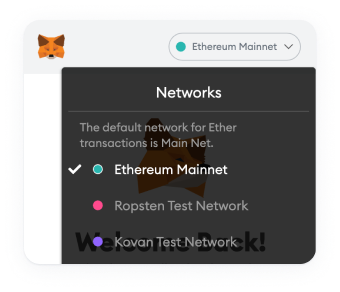 请切换钱包网络
在MetaMask应用程序中切换钱包网络以添加此合约。
Vortex Defi兑换为CNY的图表
Loading Data
Please wait, we are loading chart data
VTX价格统计
Vortex Defi 今日价格
Vortex Defi价格
¥0.01716
价格变动

24h

-¥0.0003138

24h最低价/ 24h最高价

¥0.01688 /

¥0.01776

交易量

24h

¥4,296.39

数量/市值
0.1002
市场占有率

0.00%

市场排名
#2723
Vortex Defi市值

| | |
| --- | --- |
| 市值 | ¥42,897.71 |
| 完全稀释后市值 | ¥1,715,909.71 |
Vortex Defi 昨日价格
昨日低点/高点

¥0.01688 /

¥0.01776

昨日开盘价/收盘价

¥0.01719 /

¥0.01719

昨日变化
昨日交易量
¥3,951.48
Vortex Defi 价格历史记录
7日低点/高点

¥0.01624 /

¥0.01803

30日低点/高点

¥0.01458 /

¥0.02903

90日低点/高点

¥0.01458 /

¥0.03713

52周低点/高点

¥0 /

¥1.10

历史最高点

Apr 04, 2021 (a year ago)

¥5.14

历史最低点

Nov 16, 2021 (6 months ago)
无数据
Vortex Defi投资回报率
无数据
Vortex Defi 供应量

| | |
| --- | --- |
| 流通供应量 | 2,500,000 VTX |
| 总供应量 | 100,000,000 VTX |
| 最大供应量 | 100,000,000 VTX |
VTX实时行情
Vortex Defi 今日价格 为 ¥0.017159 CNY,其 24 小时的交易量为 ¥4,296.39 CNY。 我们会实时更新VTX兑换为CNY的价格。 Vortex Defi 在过去 24 小时内下跌了 1.36。 目前的 CoinMarketCap 排名为第 #2723 位,其市值为 ¥42,897.71 CNY。 其流通供给量为 2,500,000 VTX 个货币 此外,供给量上限为100,000,000 VTX 个货币。
What Is Vortex DeFi (VTX)?
Vortex DeFi is an all-in-one decentralized finance solution aiming to bring together all DeFi tools into a single platform. Launched in August 2020, Vortex DeFi successfully creates an intersection between the Polkadot and Ethereum ecosystems by presenting a blockchain-based decentralized financial platform.
Focusing on a wide range of financial operations, including NFT asset tracking, lending and insurance of crypto assets, Vortex DeFi aims to become a decentralized finance industry leader. By combining a multitude of financial tools, the platform aims to bring increased usability for both its private and enterprise clients. Last but not least, Vortex DeFi seeks to present the best yielding opportunities to yield farmers automatically.
Who Are the Founders of Vortex DeFi?
Rahul Singh is the founder and CEO of Vortex DeFi. With a long resume of interesting positions behind him, Singh decided to combine his knowledge and professional experience to create the ultimate DeFi platform.
He graduated with a degree in business administration from Symbiosis International University in 2009. Immediately after graduating, Singh jumped into business-related roles, becoming a business analyst for Searce Inc. Later on, in 2011, he joined Infosys, where he moved up the ladder to become a senior associate consultant. Singh's last official position before founding Vortex DeFi, which he still holds to this day, is as a technical product owner for Honeywell. Focusing predominantly in the aerospace domain, Mr. Singh is responsible for overseeing the implementation of Honeywell products and their distribution through e-commerce tools.
Other important figures in the Vortex DeFi team include Lester Lim, a strategic advisor for the project, and Arun Sunil R Lobo, the technical lead for the platform.
What Makes Vortex DeFi Unique?
Vortex DeFi aims to make it as easy as possible for the end-user to benefit from a wide range of financial tools. DeFi is an extremely complex universe, and the variety of use cases usually presents to be intimidating, even for seasoned investors and active crypto users. This is where Vortex DeFi makes a difference.
By combining the Polkadot and Ethereum ecosystems' capabilities, Vortex DeFi creates an array of DeFi tools, instruments and protocols, including NFT trading, asset swapping and yield farming. Not only that, Vortex DeFi has an ambitiously designed road map ahead, featuring capabilities like fiat ramp-ups and crypto cross-chain swapping. Vortex DeFi combines all the latest developments in decentralized finance and ensures that future improvements are seamlessly integrated within the platform.
Related Pages:
Read more about Nexo.
Find out more about NEAR Protocol.
Learn more about DApps.
Have a look at the CoinMarketCap blog.
How Many Vortex DeFi (VTX) Coins Are There in Circulation?
Vortex DeFi has announced a total and maximum supply of 100,000,000 VTX tokens. At the moment, the circulating supply amounts to about 13,625,000 VTX tokens.
Of the total VTX supply, about 32.5% were reserved for private sales and seed funding rounds. Another 20% of the total supply was designated as a rewards pool for the founding team and advisors on the project. As a utility token, VTX requires a set amount of tokens dedicated to a rewards reserve. In this case, Vortex DeFi set aside 27% of the total supply for rewards reserve. Another 10% were distributed for marketing purposes, while 2.5% of the total supply went towards public sales. Finally, 8% of all tokens were set aside as a future reserve.
How Is the Vortex DeFi Network Secured?
As an Ethereum-based platform, with VTX being an ERC-20 token, Vortex DeFi relies on the proof-of-stake (PoS) consensus mechanism. Unlike blockchains which rely on a proof-of-work (PoW) mechanism, PoS creates block validators based on the size of the stake users have in the token and the amount of time they have held this stake.
PoS blockchains require a lot less computing power to perform validations and transactions and use up less electricity for these processes. This makes them extremely scalable and opens up a multitude of use cases before developers. Considering these advantages, Vortex DeFi banked on the versatility of PoS and the interoperability it offers.
Where Can You Buy Vortex DeFi (VTX)?
VTX coins are relatively accessible for purchase, as they are ERC-20 tokens. One of your solid choices is Uniswap v2, which has the largest trade volume of VTX tokens as of March 2021.
Another choice for purchasing VTX is 1inch Exchange, which has the second-largest trading volume as of March 2021. Of course, it is crucial to note that investing in cryptocurrency can be risky, as coin prices are incredibly volatile.
Find more information on buying crypto tokens.
VTX价格统计
Vortex Defi 今日价格
Vortex Defi价格
¥0.01716
价格变动

24h

-¥0.0003138

24h最低价/ 24h最高价

¥0.01688 /

¥0.01776

交易量

24h

¥4,296.39

数量/市值
0.1002
市场占有率

0.00%

市场排名
#2723
Vortex Defi市值

| | |
| --- | --- |
| 市值 | ¥42,897.71 |
| 完全稀释后市值 | ¥1,715,909.71 |
Vortex Defi 昨日价格
昨日低点/高点

¥0.01688 /

¥0.01776

昨日开盘价/收盘价

¥0.01719 /

¥0.01719

昨日变化
昨日交易量
¥3,951.48
Vortex Defi 价格历史记录
7日低点/高点

¥0.01624 /

¥0.01803

30日低点/高点

¥0.01458 /

¥0.02903

90日低点/高点

¥0.01458 /

¥0.03713

52周低点/高点

¥0 /

¥1.10

历史最高点

Apr 04, 2021 (a year ago)

¥5.14

历史最低点

Nov 16, 2021 (6 months ago)
无数据
Vortex Defi投资回报率
无数据
Vortex Defi 供应量

| | |
| --- | --- |
| 流通供应量 | 2,500,000 VTX |
| 总供应量 | 100,000,000 VTX |
| 最大供应量 | 100,000,000 VTX |