PolkastarterPOLS
排名 368
代币
On 190,470 watchlists
Polkastarter价格 (POLS)
0.00002498 BTC3.07%
0.0003124 ETH4.73%

  Polkastarter POLS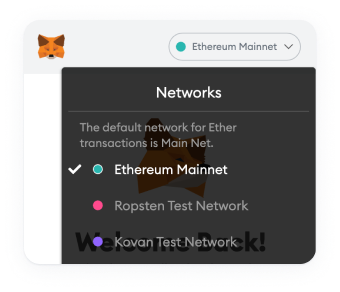 请切换钱包网络
在MetaMask应用程序中切换钱包网络以添加此合约。

CertiK

Hacken
Polkastarter兑换为CNY的图表
Loading Data
Please wait, we are loading chart data
POLS价格统计
Polkastarter 今日价格
Polkastarter价格
¥3.96
价格变动

24h

-¥0.1493

24h最低价/ 24h最高价

¥3.92 /

¥4.13

交易量

24h

¥21,467,772.00

数量/市值
0.05458
市场占有率

0.01%

市场排名
#368
Polkastarter市值

| | |
| --- | --- |
| 市值 | ¥393,338,111.76 |
| 完全稀释后市值 | ¥396,424,546.43 |
Polkastarter 昨日价格
昨日低点/高点

¥4.02 /

¥4.36

昨日开盘价/收盘价

¥4.27 /

¥4.03

昨日变化
昨日交易量
¥17,606,990.85
Polkastarter 价格历史记录
7日低点/高点

¥3.92 /

¥5.02

30日低点/高点

¥3.69 /

¥5.02

90日低点/高点

¥2.69 /

¥6.82

52周低点/高点

¥2.69 /

¥35.29

历史最高点

Feb 16, 2021 (2 years ago)

¥50.95

历史最低点

Sep 30, 2020 (2 years ago)

¥0.01002

Polkastarter投资回报率
Polkastarter 供应量

| | |
| --- | --- |
| 流通供应量 | 99,221,432 POLS |
| 总供应量 | 100,000,000 POLS |
| 最大供应量 | 无数据 |
POLS实时行情
Polkastarter 今日价格 为 ¥3.96 CNY,其 24 小时的交易量为 ¥21,467,772 CNY。 我们会实时更新POLS兑换为CNY的价格。 Polkastarter 在过去 24 小时内下跌了 3.20。 目前的 CoinMarketCap 排名为第 #368 位,其市值为 ¥393,338,112 CNY。 其流通供给量为 99,221,432 POLS 个货币 目前无法提供供给量上限信息。
目前 Polkastarter 交易量最大的平台为 Binance, OKX, MEXC, AAX, 和 。 您可以在我们的 查找其他上市资产。
What Is Polkastarter (POLS)?
Polkastarter is a blockchain platform designed to provide an easy to use launchpad for cross-chain token pools and auctions. It is most commonly used by early-stage blockchain projects that want to raise capital and easily distribute their tokens at the same time.
Through Polkastarter, blockchain projects can easily create their own cross-chain swap pools, which allow them to securely raise funds, while users can invest without risks, since swaps are automatically executed by smart contracts.
POLS is the native utility token of the Polkastarter platform and plays a number of roles in its ecosystem, being used for liquidity mining, governance, paying transaction fees, and gaining eligibility to participate in POLS-holder only pools.
The platform first went live in December 2020, and has quickly grown to become one of the most commonly used platforms for initial DEX offerings (IDOs). As of January 2022, Polkastarter operates on the Ethereum blockchain.
Who Are the Founders of Polkastarter?
Polkastarter features an executive team with over three decades of combined experience in tech firms. It was co-founded by Daniel Stockhaus and Tiago Martins, who currently hold the roles of CEO and CTO at Polkastarter respectively.
Daniel Stockhaus is a serial entrepreneur credited with co-founding a highly successful e-commerce firm known as LiGo, as well as the digital growth agency Oliphant Ltd. Prior to this, he worked as a digital media designer for Fitch, and graduated with a bachelor's degree in communication and media studies.
Tiago Martins, on the other hand, is a former professor of computer science and an experienced developer with expertise in online education and product development. He is also the co-founder of Codeplace, an online platform that teaches the fundamentals of web development.
Besides the executive members, the Polkastarter team also includes several heavily experienced advisors and other non-public staff.
What Makes Polkastarter Unique?
Polkastarter's main offering is its fixed swap smart contract, which allows projects to easily launch liquidity pools that execute orders at a fixed price — rather than using the AMM model made popular by Uniswap.
The platform is designed to handle a range of auction types, including sealed-bid and dutch auctions, as well as both fixed and dynamic ratio swaps. This makes it suitable for cryptocurrency projects looking to raise funds, as well as a variety of other use-cases, including private trades, OTC deals, and discounted sales.
Beyond this, other key features of the platform include permissionless listings, anti-scam capabilities, full KYC integration and liquidity mining.
It should be noted that many of these features are currently unavailable, but are scheduled to launch at a later date — possibly after Polkastarter transitions to the Polkadot network, which is currently slated for Q1 2021.
Related Pages:
Check out DLP Duck Token (DUCK) — the token used to access DuckSTARTER token sales.
Check out DAO Maker (DAO) — a multi-functional token used in the DAO Maker ecosystem.
Learn about decentralized exchanges (DEXs) with CoinMarketCap Alexandria.
Get the latest product updates, partnerships and announcements from CMC here.
How Many Polkastarter (POLS) Coins Are There in Circulation?
As of February 2021, a total of 56.5 million POLS are in free circulation, out of a total supply of 100 million tokens.
POLS initially launched with 17.875 million tokens in circulation, but this has since increased to its current levels due to the gradual release of locked tokens. According to the official tokenomics, POLS should reach 100% dilution 24 months after listing (approximately late September 2022).
Overall, the total supply is divided as follows:
Foundation reserve: 10%
Team & Advisors: 10%
Marketing fund: 10%
Liquidity fund: 22.5%
Seed sale: 15%
Private sale: 22.5%
Team tokens are locked for 1 year and are then unlocked at a rate of 25% per quarter.
How Is the Polkastarter Network Secured?
As of March 2021, Polkastarter is based on the Ethereum blockchain and POLS is an ERC-20 token. As a result, it is secured by Ethereum's extensive proof-of-work (PoW) mining system, which sees thousands of miners and nodes work together to keep the network secure.
In Q1 2021, Polkastarter is scheduled to migrate to Polkadot. This move will be facilitated through its partnership with Moonbeam, which will allow the Polkastarter team to easily port its current Ethereum-facing code to Polkadot. Once launched on Polkadot, transactions will instead be secured by Polkadot's hybrid consensus mechanism — consisting of GRANDPA and BABE.
BABE is used to propose block producers, whereas GRANDPA finalizes them. The two systems work together to prevent centralization and protect against Sybil attacks.
Where Can You Buy Polkastarter (POLS)?
Despite being a relatively new token, POLS can be traded on a large number of prominent cryptocurrency exchanges — some of the most popular of which include Huobi Global, Binance, Coinbase, KuCoin, Gate.io and Poloniex. It's also available on most major decentralized exchanges — including Uniswap, 1inch and 0x Protocol.
The most liquid trading pairs for the cryptocurrency are POLS/WETH and POLS/USDT. There are currently no direct fiat to POLS trading pairs available — but you may be able to buy BTC with fiat first, and then exchange this to POLS.
POLS价格统计
Polkastarter 今日价格
Polkastarter价格
¥3.96
价格变动

24h

-¥0.1493

24h最低价/ 24h最高价

¥3.92 /

¥4.13

交易量

24h

¥21,467,772.00

数量/市值
0.05458
市场占有率

0.01%

市场排名
#368
Polkastarter市值

| | |
| --- | --- |
| 市值 | ¥393,338,111.76 |
| 完全稀释后市值 | ¥396,424,546.43 |
Polkastarter 昨日价格
昨日低点/高点

¥4.02 /

¥4.36

昨日开盘价/收盘价

¥4.27 /

¥4.03

昨日变化
昨日交易量
¥17,606,990.85
Polkastarter 价格历史记录
7日低点/高点

¥3.92 /

¥5.02

30日低点/高点

¥3.69 /

¥5.02

90日低点/高点

¥2.69 /

¥6.82

52周低点/高点

¥2.69 /

¥35.29

历史最高点

Feb 16, 2021 (2 years ago)

¥50.95

历史最低点

Sep 30, 2020 (2 years ago)

¥0.01002

Polkastarter投资回报率
Polkastarter 供应量

| | |
| --- | --- |
| 流通供应量 | 99,221,432 POLS |
| 总供应量 | 100,000,000 POLS |
| 最大供应量 | 无数据 |