StormXSTMX
StormX价格 (STMX)
0.0000008118 BTC6.87%
0.00001215 ETH15.82%

  StormX STMX
Price:

¥0.3033 

7.81%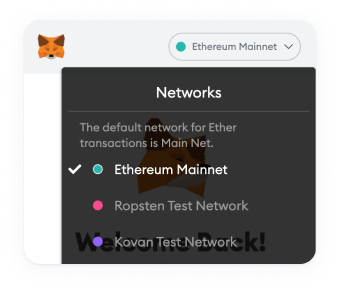 Please change the wallet network
Change the wallet network in the MetaMask Application to add this contract.
STMX价格统计
StormX 今日价格
StormX价格
¥0.3033
价格变动

24h

¥-0.0257

24h最低价/ 24h最高价

¥0.293 /

¥0.3294

交易量

24h

¥151,577,263.54

Volume / Market Cap
0.05941
市场占有率

0.02%

市场排名
#154
StormX市值

| | |
| --- | --- |
| 市值 | ¥2,551,587,809.96 |
| 完全稀释后市值 | ¥3,033,151,202.69 |
StormX 昨日价格
昨日低点/高点

¥0.3146 /

¥0.3352

昨日开盘价/收盘价

¥0.3247 /

¥0.3191

昨日变化
昨日交易量
¥112,850,404.80
StormX 价格历史记录
7日低点/高点

¥0.293 /

¥0.3749

30日低点/高点

¥0.198 /

¥0.4901

90日低点/高点

¥0.04702 /

¥0.6875

52周低点/高点

¥0.006748 /

¥0.6875

历史最高点

Jan 09, 2018 (3 years ago)

¥1.59

历史最低点

Mar 13, 2020 (a year ago)

¥0.003681

StormX投资回报率
StormX 供应量

| | |
| --- | --- |
| 流通供应量 | 8,412,333,047 STMX |
| 总供应量 | 10,000,000,000 STMX |
| 最大供应量 | 10,000,000,000 STMX |
StormX Chart
Loading Data
Please wait, we are loading chart data
STMX实时行情
StormX 今日价格 为 ¥0.303315 CNY,其 24 小时的交易量为 ¥151,577,264 CNY。 StormX 在过去 24 小时内下跌了 7.81。 目前的 CoinMarketCap 排名为第 #154 位,其市值为 ¥2,551,587,810 CNY。 其流通供给量为 8,412,333,047 STMX 个货币 此外,供给量上限为10,000,000,000 STMX 个货币。
目前 StormX 交易量最大的平台为 Binance, Upbit, FTX, VCC Exchange, 和 Gate.io。 您可以在我们的 加密货币交易平台页面 查找其他上市资产。
What Is StormX (STMX)?
Founded in 2015, StormX is one of the first global cryptocurrency-based solutions to reach worldwide markets. As a mobile app and browser extension, StormX aims to bring users cashback in crypto for most of their online purchases. With enterprise partners like Samsung, Nike and Lego. StormX also allows users to stake the native STMX token to boost their rewards.
The company has already attracted investments from Blockfolio, Litecoin Foundation and Kyber Network. StormX has successfully developed its product and has become an industry leader in the crypto cashback community. The company is also catching users' attention by offering cashback of up to 87.5% for some purchases.
Who Are the Founders of StormX?
Simon Yu is the CEO and co-founder of StormX. Yu graduated from the University of Washington in 2014 and then participated in a Berkley Blockchain Xcelerator held by the University of California in 2020. His professional career began a couple of years before he graduated, with the founding of a company called Penguin Delivery — aimed at delivering Korean barbecue tacos to students across campus. After graduating, Simon Yu became a financial analyst intern for Amazon and then became a senior credit risk analyst for KeyBank. In 2015, Yu and his team founded StormX.
Calvin Hsieh is the CTO and co-founder of the company. He graduated with a degree in computer science and software engineering from the University of Washington and was also part of the Berkley Blockchain Xcelerator held by the University of California in 2020. In April 2015, Hsieh joined Bomba Fusion LLC as a manager and web developer, and in 2017, he became a co-owner of the company. In 2015, he co-founded StormX with Simon Yu.
What Makes StormX Unique?
StormX is the first crypto cashback solution that allows users to earn rewards and cashback for their fiat purchases. By seamlessly integrating their blockchain platform with the everyday purchases people make, StormX essentially makes crypto enter the mainstream financial system.
By extending the capabilities of the StormX platform beyond cashback, the company also captures the interest of crypto enthusiasts who are looking to boost their profit by staking native tokens and performing everyday tasks. The STMX token allows users to lock staking contracts and earn interest on their investment. With more than 750 online stores part of the StormX cashback program, customers can easily stack up cashback rewards. Not only that, some of the online shops offer cashback of up to 87.5% in crypto, which is an unprecedented rate for traditional cashback programs. Finally, StormX has attracted the attention of several big names in the industry and has secured over $30 million in funding.
Related Pages:
Read more about pNetwork.
Find out more about Loopring.
Learn more about DApps.
Have a look at the CoinMarketCap blog.
How Many StormX (STMX) Coins Are There in Circulation?
STMX has a total supply of 10 billion tokens and a current circulating supply of 8,412,333,047 STMX.
According to the official whitepaper, a quarter of the total token supply was distributed among the company and founding team members. Another 23% of STMX tokens remain locked for platform utilization and support. More than 40% of the total token supply was distributed among several crowdsale events. Lastly, about 10% of the total supply was distributed among users.
StormX initially launched its token under the ticker STORM. However, in 2020, the company went through a token swap and launched the STMX ticker.
How Is the StormX Network Secured?
As an ERC-20 token, STMX is secured by Ethereum's proof-of-stake (PoS) consensus mechanism. The PoS consensus mechanism relies on stakeholders to become transaction validators. This is what differentiates this consensus from the proof-of-work (PoW) utilized by Bitcoin.
The PoS consensus mechanism is extremely versatile, as it does not require vast amounts of electrical or computing power, unlike PoW. Not only that, as STMX is an ERC-20 token, this makes the cryptocurrency widely distributable and exchangeable. Ethereum-based tokens can be integrated into DApps and smart contracts on the Ethereum blockchain.
Where Can You Buy StormX (STMX)?
As an established cashback application since 2015, StormX has secured a top place among crypto enthusiasts. This is why the STMX token is widely available on a number of exchanges.
If you are looking to purchase STMX tokens, one option is Binance. Other exchanges where STMX is available include:
Find more information here about buying cryptos.