PitbullPIT
排名 3100
代币
On 95,751 watchlists
Pitbull价格 (PIT)
<0.000000000001 BTC1.36%
<0.000000000001 ETH3.08%

  Pitbull PIT
Price:
¥0.000000005947
3.14%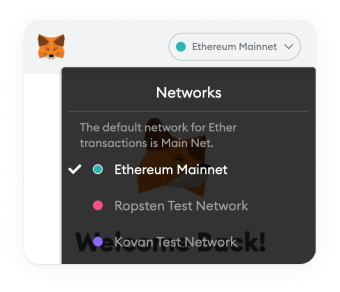 请切换钱包网络
在MetaMask应用程序中切换钱包网络以添加此合约。
Pitbull兑换为CNY的图表
Loading Data
Please wait, we are loading chart data
PIT价格统计
Pitbull 今日价格
Pitbull价格
¥0.000000005947
价格变动

24h

-¥0.000000000193

24h最低价/ 24h最高价

¥0.000000005592 /

¥0.000000006222

交易量

24h

¥7,373,624.49

数量/市值
无数据
市场占有率
无数据
市场排名
#3100
Pitbull市值

| | |
| --- | --- |
| 市值 | 无数据 |
| 完全稀释后市值 | ¥594,665,061.22 |
Pitbull 昨日价格
昨日低点/高点

¥0.000000006043 /

¥0.000000006533

昨日开盘价/收盘价

¥0.000000006244 /

¥0.000000006214

昨日变化
昨日交易量
¥8,575,148.43
Pitbull 价格历史记录
7日低点/高点

¥0.000000005592 /

¥0.000000006533

30日低点/高点

¥0.000000004706 /

¥0.00000001202

90日低点/高点

¥0.000000004706 /

¥0.00000001611

52周低点/高点

¥0 /

¥0.00000004974

历史最高点

Apr 15, 2021 (a year ago)

¥0.00000006739

历史最低点

May 05, 2021 (a year ago)
无数据
Pitbull投资回报率
无数据
Pitbull 供应量

| | |
| --- | --- |
| 流通供应量 | 无数据 |
| 总供应量 | 100,000,000,000,000,000 PIT |
| 最大供应量 | 100,000,000,000,000,000 PIT |
PIT实时行情
Pitbull 今日价格 为 ¥5.95e-9 CNY,其 24 小时的交易量为 ¥7,373,624 CNY。 我们会实时更新PIT兑换为CNY的价格。 Pitbull 在过去 24 小时内下跌了 2.70。 目前的 CoinMarketCap 排名为第 #3100 位,其市值为 暂不提供。 目前无法提供流通供给量信息 此外,供给量上限为100,000,000,000,000,000 PIT 个货币。
目前 Pitbull 交易量最大的平台为 OKX, MEXC, CoinTiger, Bitget, 和 。 您可以在我们的 查找其他上市资产。
What Is Pitbull (PIT)?
Pitbull (PIT) is a community-driven, dog-themed meme coin on Binance Smart Chain (BSC). It prides itself on community development and claims to be a "unique social experiment" by engaging investors in the development of the community, as well as in the project itself. Pitbull rewards its investors through an auto-staking mechanism, which guarantees passive yield by rewarding token holders with fees from transactions that are conducted in PIT.
Pitbull promises a highly ambitious roadmap for a meme coin, which includes:
Thus far, Pitbull has managed to collect 100,000 followers on Twitter and over 40,000 on its official Telegram channel, which is an impressive feat considering the token was only launched in March 2021.
Who Are the Founders of Pitbull?
The founders of Pitbull are anonymous but ownership of Pitbull has been relinquished to the community, which consists of several volunteer leads:
@Jackiboi (Jack): software engineer, development
@SevenDigitz (Jari): manager, communications
@kargolanding (Kargo Landing): software engineer, development
@Faaa1B (Fab): Reddit strategist
@kndwin (Kevin): software engineer, development
These people can be considered the Pitbull core team, although various other groups are contributing to the project:
48 members working on admin to coordinate the direction of the project.
15 members managing social media channels and maximizing social outreach.
45 members designing original images, videos and music for media output.
22 members working together to build software applications like charts and trackers.
What Makes Pitbull Unique?
Besides its strong community, Pitbull (PIT) has a fairly well-developed ecosystem by the standards of a meme coin. Thus far, it has developed several use cases, with more coming in its detailed roadmap:
Its PitTracker is a tool for investors to keep track of their PIT token holdings and profits from auto-staking rewards.
The PitCharts charting and analysis tool can be used for all tokens on the Binance Smart Chain. Upon full release, the team plans to generate additional income from selling advertising and premium features for the tool.
The PitFarm will allow users to stake liquidity tokens for points, which can then be redeemed for Pitbull NFTs. NFTs will be tradeable on the marketplace, with funds going towards marketing (15%), shelter donations (15%), the PIT liquidity pool (60%) and the minting and designing process (10%).
PitSwap is an automated market maker (AMM) that simplifies the trading experience for PIT investors and is set to become a full-on ecosystem that supports staking, farming, and other decentralized finance (DeFi) features.
The PitStore features official Pitbull merch and will be integrated with PIT in the future.
PitStop will be a social network defined by a user's Pitbull wallet address, with all PIT tools easily available on one page.
PitFund will be a fundraising platform based on PIT.
PitGames will feature browser games, such as card trading games or lottery games.
Adding to its ecosystem, Pitbull has forged several partnerships with charities, such as the Kennel to Couch charity – a non-profit focusing on saving Pitbulls – and DeFi projects, including Pig Finance and Friction Finance.
Related Pages:
Check out Dogecoin (DOGE) — the pioneering meme coin with the highest market cap.
Check out DrunkDoge (DRUNK) — another highly popular, dog-themed meme coin.
Read our in-depth article about Golden Doge (gDOGE), yet another Dogecoin copycat.
Get the latest crypto news and latest trading insights via CoinMarketCap Alexandria.
How Many Pitbull (PIT) Coins Are There in Circulation?
The total supply of Pitbull (PIT) is 100 quadrillion (17 zeroes), 50% of which was burned upon token generation. PIT has a maximum limit of 500 trillion (14 zeroes) per trade and each transaction is taxed at 4%. 2% is automatically distributed to all holders, including the burn wallet, and 2% is used to provide liquidity. Since its inception, over 57% of the original supply of PIT has been burned.
How Is the Pitbull Network Secured?
PIT is a BEP-20 token on Binance Smart Chain. It had an initial token burn of 50% of the total supply. The Pitbull smart contract was audited by TechRate, which found no issues at all. Pitbull also lists all its smart contracts on its website.
BSC is secured using a proof-of-stake (PoS) consensus mechanism. 21 validators are elected every 24 hours to validate transactions and maintain blockchain security. These validators have to stake a certain amount of Binance Coin (BNB) coins with Binance to become eligible.
Can Pitbull Hit $0.01?
Although Pitbull (PIT)'s supply is way too ample for the token ever to hit $0.01, its ambitious roadmap and strong community could deliver further upsides for token holders, depending on how well the community can work together to realize future products.
Where Can You Buy Pitbull (PIT)?
Pitbull (PIT) is available on CoinTiger, ZT, IndoEx, PancakeSwap (V2) and BKEX.
PIT价格统计
Pitbull 今日价格
Pitbull价格
¥0.000000005947
价格变动

24h

-¥0.000000000193

24h最低价/ 24h最高价

¥0.000000005592 /

¥0.000000006222

交易量

24h

¥7,373,624.49

数量/市值
无数据
市场占有率
无数据
市场排名
#3100
Pitbull市值

| | |
| --- | --- |
| 市值 | 无数据 |
| 完全稀释后市值 | ¥594,665,061.22 |
Pitbull 昨日价格
昨日低点/高点

¥0.000000006043 /

¥0.000000006533

昨日开盘价/收盘价

¥0.000000006244 /

¥0.000000006214

昨日变化
昨日交易量
¥8,575,148.43
Pitbull 价格历史记录
7日低点/高点

¥0.000000005592 /

¥0.000000006533

30日低点/高点

¥0.000000004706 /

¥0.00000001202

90日低点/高点

¥0.000000004706 /

¥0.00000001611

52周低点/高点

¥0 /

¥0.00000004974

历史最高点

Apr 15, 2021 (a year ago)

¥0.00000006739

历史最低点

May 05, 2021 (a year ago)
无数据
Pitbull投资回报率
无数据
Pitbull 供应量

| | |
| --- | --- |
| 流通供应量 | 无数据 |
| 总供应量 | 100,000,000,000,000,000 PIT |
| 最大供应量 | 100,000,000,000,000,000 PIT |