HollyGoldHGOLD
HollyGold价格 (HGOLD)
0.000007057 BTC2.11%
0.0001009 ETH3.72%

  HollyGold HGOLD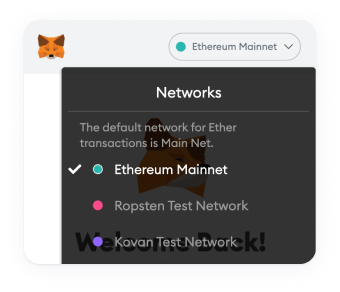 请切换钱包网络
在MetaMask应用程序中切换钱包网络以添加此合约。
HollyGold兑换为CNY的图表
Loading Data
Please wait, we are loading chart data
Live HollyGold Chat
Enlarge
What's happening on HollyGold?

HGOLD价格统计
HollyGold 今日价格
HollyGold价格
¥1.61
价格变动

24h

¥-0.009082

24h最低价/ 24h最高价

¥1.56 /

¥1.82

交易量

24h

¥615,399.44

数量/市值
0.1033
市场占有率

0.00%

市场排名
#1770
HollyGold市值

| | |
| --- | --- |
| 市值 | ¥5,954,760.82 |
| 完全稀释后市值 | ¥160,757,177.40 |
HollyGold 昨日价格
昨日低点/高点

¥1.56 /

¥1.82

昨日开盘价/收盘价

¥1.63 /

¥1.60

昨日变化
昨日交易量
¥617,516.48
HollyGold 价格历史记录
7日低点/高点

¥1.56 /

¥1.83

30日低点/高点

¥1.34 /

¥1.98

90日低点/高点

¥1.34 /

¥37.58

52周低点/高点

¥1.34 /

¥51.10

历史最高点

Jan 13, 2021 (a year ago)

¥92.84

历史最低点

Jan 01, 2022 (22 days ago)

¥1.34

HollyGold投资回报率
HollyGold 供应量

| | |
| --- | --- |
| 流通供应量 | 3,704,196 HGOLD |
| 总供应量 | 1,000,000,000 HGOLD |
| 最大供应量 | 100,000,000 HGOLD |
HGOLD实时行情
HollyGold 今日价格 为 ¥1.61 CNY,其 24 小时的交易量为 ¥615,399 CNY。 我们会实时更新HGOLD兑换为CNY的价格。 HollyGold 在过去 24 小时内下跌了 0.12。 目前的 CoinMarketCap 排名为第 #1770 位,其市值为 ¥5,954,761 CNY。 其流通供给量为 3,704,196 HGOLD 个货币 此外,供给量上限为100,000,000 HGOLD 个货币。
目前 HollyGold 交易量最大的平台为 Bitrue, XT.COM, ProBit Global, 和 。 您可以在我们的 查找其他上市资产。
HollyGold is an innovative company that aims to create an ecosystem for the entire entertainment industry. Because of the impact of COVID-19, cities are locked down, people are unable to enjoy daily activities as usual. Social distancing and touchless methods of transaction has become the norm. Social communication as well as how we celebrate main events has entirely changed. This change includes how the public entertain themselves. Theatrical releases are limited and online streaming has become normal. Even Hollywood is facing unprecedented challenges and need to adapt in order to survive. Nothing in nature remains stagnant, either it is progress or digressing. As such, this is the perfect time to reinvent the entertainment industry.
HollyGold is reshaping the entire entertainment industry, by benefiting investors, producers and the general public thru the application of blockchain technology. With our close partner: EnTech Wallet, we are creating a new ecosystem for the entertainment industry: allowing investor to directly invest thru their wallets and allowing vendors and customers to transact thru a POS system available on the EnTech Wallet. People can use their phone not only to enjoy direct resources from well-known entertainment industry such as Hollywood and Korea's Hallyu, but also have the ability to have better investment option choices.
As one of the leaders applying blockchain technology to entertainment, HollyGold is focusing on three things:
NFT: Cooperating with Hollywood gives us the ability to create new and exciting NFTs. HollyGold will keep importing resources from Entertainment industry and provide people with their favorite characters, movies, comics, celebrities, singers and so on… You will be able to keep your unique NFT all the while, showing your support and love toward your favorite things.
Commercial Application: One of the most important things for the entertainment industry is offline connections and activities. HollyGold has worked with EnTech Wallet to develop a POS system, allowing people the option to pay by using crypto currencies. You can both exchange and pay with your crypto currencies through EnTech Wallet. In 2021, HollyGold had already successfully tested our POS system in one of the most popular music festivals in Asia. We are looking forward to cooperating with various companies and local stores, to provide a safe and fast POS system letting people enjoy the advantages of blockchain.
DeFi: HollyGold isn't just focusing only on entertainment, HollyGold is also creating an ecosystem that involves Defi. People who participate in our new EnTech ecology will be able to join our DeFi project, not only can they enjoy being part of entertainment, but also make extra earning through DeFi projects. We have cooperated DEx: EZDex, and already have created DeFi project for our HollyGold members.
During the past year, COVID-19 has impacted the world, many industries have been forced to change its operation strategy, including the entertainment industry. HollyGold sees this impact as an opportunity and is working hard on integrating blockchain with entertainment. With our RVR theory, we are going to reshape the entertainment industry and bring a new Ecosystem for everyone.
Live HollyGold Chat
Enlarge
What's happening on HollyGold?

HGOLD价格统计
HollyGold 今日价格
HollyGold价格
¥1.61
价格变动

24h

¥-0.009082

24h最低价/ 24h最高价

¥1.56 /

¥1.82

交易量

24h

¥615,399.44

数量/市值
0.1033
市场占有率

0.00%

市场排名
#1770
HollyGold市值

| | |
| --- | --- |
| 市值 | ¥5,954,760.82 |
| 完全稀释后市值 | ¥160,757,177.40 |
HollyGold 昨日价格
昨日低点/高点

¥1.56 /

¥1.82

昨日开盘价/收盘价

¥1.63 /

¥1.60

昨日变化
昨日交易量
¥617,516.48
HollyGold 价格历史记录
7日低点/高点

¥1.56 /

¥1.83

30日低点/高点

¥1.34 /

¥1.98

90日低点/高点

¥1.34 /

¥37.58

52周低点/高点

¥1.34 /

¥51.10

历史最高点

Jan 13, 2021 (a year ago)

¥92.84

历史最低点

Jan 01, 2022 (22 days ago)

¥1.34

HollyGold投资回报率
HollyGold 供应量

| | |
| --- | --- |
| 流通供应量 | 3,704,196 HGOLD |
| 总供应量 | 1,000,000,000 HGOLD |
| 最大供应量 | 100,000,000 HGOLD |