Space CryptoSPG
ランキング順位 3513
トークン
On 63,109 watchlists
Space Crypto 価格 (SPG)
0.0000001633 BTC8.81%
0.000002059 ETH9.05%

  Space Crypto SPG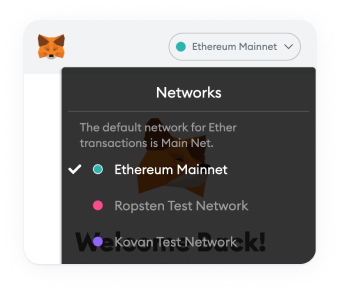 ウォレットネットワークを変更してください
本コントラクトを追加するには、MetaMaskアプリでウォレットネットワークを変更してください

CertiK

Space Crypto対JPYチャート
Loading Data
Please wait, we are loading chart data
SPG価格統計
Space Crypto 今日の価格
Space Crypto 価格
¥0.4796
価格推移

24h

-¥0.002441

24H最低/24H最高

¥0.4776 /

¥0.4907

取引高

24h

¥27,095,811.11

取引高/時価総額残高
データなし
市場占有率
データなし
市場ランキング
#3513
Space Crypto時価総額

| | |
| --- | --- |
| 時価総額 | データなし |
| 希薄後時価総額 | ¥479,578,481.70 |
Space Crypto 昨日の価格
昨日の最低/最高

¥0.4792 /

¥0.5146

昨日の始値/終値

¥0.5106 /

¥0.4814

昨日の変動
昨日のボリューム
¥32,400,380.60
Space Crypto 価格履歴
7日間最低/7日間最高

¥0.4776 /

¥0.5489

30日間最低/30日間最高

¥0.4776 /

¥0.7051

90日間最低/90日間最高

¥0.4776 /

¥4.31

52週最低/52週最高

¥0.4776 /

¥11,955.20

過去最高値

Dec 22, 2021 (8 months ago)

¥11,955.20

過去最低値

Aug 19, 2022 (3 hours ago)

¥0.4776

Space Crypto ROI
データなし
Space Crypto 供給

| | |
| --- | --- |
| 循環サプライ | データなし |
| 総合サプライ | データなし |
| 最大供給 | 1,000,000,000 SPG |
SPG 価格の生配信データ
Space Crypto 本日の価格 は、¥0.479046 JPYです。24時間の取引ボリュームは ¥27,065,726 JPYです。 弊社ではSPGからJPYへの価格はリアルタイムで更新されています。 Space Cryptoは過去24時間で0.60%減少しています。 現在のCoinMarketCapランキングは#3513位で、時価総額はです。 循環供給量は表示できません と最大最大供給量1,000,000,000 SPGコイン。
現在Space Crypto取引の上位取引所はMEXC, XT.COM, LATOKEN, PancakeSwap (V2), 、および です。 弊社の で他の取引所を探すことも可能です。
What Is Space Crypto (SPG)?
Space Crypto (SPG) is a play-to-earn game on BNB Chain set in a space metaverse. The mission is to play a space guardian who defends the metaverse against evil bosses. Space Crypto is a browser game that is free to play and plans to publish mobile versions on Android and iOS as well.
The gameplay modes in Space Crypto are called Boss Battle and Raid mode. In the future, there will also be player-versus-player tournaments, and Space Crypto promises to build a metaverse, where you can buy and rent out virtual land as a landlord. All the assets in the game are NFTs that are tradeable and on the native NFT marketplace. SPG is the native governance token that players earn in the different gameplay modes. They can spend it on new in-game assets like spaceships or virtual land.
Space Crypto's roadmap for 2022 looks as follows:
Q2/2022: Launch on Solana, PvP mode release, Tournament Mode, Marketplace launch
Q3/2022: Treasury on Testnet, Monthly Tournament, Release mini-game, Land NFT release for Space Metaverse
Q4/2022: Treasury on Mainnet, Stake functions release
Who Are the Founders of Space Crypto?
Giang Nguyen is the CEO behind Space Crypto. Before that he founded FaceDance Challenge, the self-proclaimed "most viral game in the world during the rise of mobile gaming in 2017." He is assisted by a Vietnamese team of crypto and game development experts like Chief Gaming Officer Hoang Nguyen, who is the creator of "Tiles Hop," a game with more than 600 million downloads worldwide. The entire team consists of six core team members, some with work experience at Fortune 500 companies, and four advisors.
What Makes Space Crypto Unique?
Space Crypto employs a tried and tested game design that has been used by many other play-to-earn games to combine DeFi elements with gaming.
In order to start their journey in Space Crypto, players need to purchase a Genesis Box, which contains a spaceship of varying rarity levels. Spaceships fight battles and combat enemies and are tradeable NFTs. A player can have a maximum of 15 spaceships in his squad to fight enemies. Spaceships all have different statistics:
Ammo: the rarer a spaceship, the more ammo it can carry. Standard reloading for spaceships is three ammo per ten seconds.
Firing speed: the rarer the spaceship, the faster it can shoot.
Damage: how much HP the spaceship causes its enemy to lose per bullet.
Maintenance: after a certain amount of bullets are shot, the spaceship will have to undergo maintenance.
Furthermore, spaceships have a base, which is a special NFT that speeds up its ammo. A more powerful base will recharge a spaceship faster when it is out of ammunition. Bases also have individual loading speeds, purchase values, and base levels.
Players will be able to choose from four different gameplay modes. The player-versus-environment mode has spaceships battle bosses to earn SPE and a lucky spin that potentially multiplies the reward after the game. The raid mode will allow players to play anywhere anytime, even without spaceships. The tournament mode enables players to compete against each other in tournaments, while the player-versus-player mode sets up a battle against friends and other players.
On the NFT marketplace, players can merge two spaceships into a stronger one. Beyond that, the game also promises to create a space metaverse that will have virtual land purchasable to all players.
Related Pages:
Check out Decentraland (MANA) — one of the main metaverse projects.
Check out Chiliz (CHI) — a blockchain gaming company.
Read our Deep Dive into Hashland Coin.
Get the latest crypto news and latest trading insights with the CoinMarketCap blog.
How Many Space Crypto (SPG) Coins Are There in Circulation?
Space Crypto follows a dual-token model. SPG is the game's utility token and governance token with a total supply of 1 billion. Players can use SPG as a means of payment in the NFT marketplace or to merge spaceships, they can stake it to earn rewards, and for governance in the DAO. Token supply is distributed the following way:
Private sale for $0.02 (10%): TGE 6%, 2% at 4th week, 2% at 8th week then cliff for 1 month then vest weekly in 12 months.
IDO for $0.025 (1.2%): TGE 25%, then vest 25% each month in 3 months.
Liquidity & Listing (10%): TGE 30%, 3 months cliff, then vest weekly in 12 months
Treasury Issuance (10%): 1-month cliff, then vest monthly in 36 months.
Play to Earn (25.8%): Start vesting upon the game launch, 3% monthly.
Advisors (5%): 12 months cliff, vest weekly in 24 months
Team (20%): 12 months cliff, vest weekly in 24 months
Marketing & Ecosystem (13%): 5% at 2nd week, 5% at 4th week, then vest weekly in 15 months
Reverse (5%): 6 months cliff, vest weekly in 12 months
How Is the Space Crypto Network Secured?
SPG is a BEP-20 token on BNB Chain. For now, Space Crypto is built on BNB Chain, but the team is planning to go cross-chain with the upcoming launch on Solana.
BNB Chain is secured through the proof-of-stake consensus mechanism. It relies upon 21 validators which are elected every 24 hours to validate transactions and maintain blockchain security. These validators have to stake a certain amount of BNB coins with Binance to be eligible.
Where Can You Buy Space Crypto (SPG)?
Currently you can buy Space Crypto governance token (SPG) on PancakeSwap (V2). You can find other centralized and decentralized exchanges listed on our crypto exchanges page.
SPG価格統計
Space Crypto 今日の価格
Space Crypto 価格
¥0.4796
価格推移

24h

-¥0.002441

24H最低/24H最高

¥0.4776 /

¥0.4907

取引高

24h

¥27,095,811.11

取引高/時価総額残高
データなし
市場占有率
データなし
市場ランキング
#3513
Space Crypto時価総額

| | |
| --- | --- |
| 時価総額 | データなし |
| 希薄後時価総額 | ¥479,578,481.70 |
Space Crypto 昨日の価格
昨日の最低/最高

¥0.4792 /

¥0.5146

昨日の始値/終値

¥0.5106 /

¥0.4814

昨日の変動
昨日のボリューム
¥32,400,380.60
Space Crypto 価格履歴
7日間最低/7日間最高

¥0.4776 /

¥0.5489

30日間最低/30日間最高

¥0.4776 /

¥0.7051

90日間最低/90日間最高

¥0.4776 /

¥4.31

52週最低/52週最高

¥0.4776 /

¥11,955.20

過去最高値

Dec 22, 2021 (8 months ago)

¥11,955.20

過去最低値

Aug 19, 2022 (3 hours ago)

¥0.4776

Space Crypto ROI
データなし
Space Crypto 供給

| | |
| --- | --- |
| 循環サプライ | データなし |
| 総合サプライ | データなし |
| 最大供給 | 1,000,000,000 SPG |