Tulip Protocol

TULIP
排名 1329
代币
On 14,172 watchlists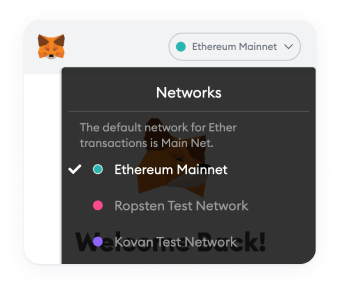 请切换钱包网络
在MetaMask应用程序中切换钱包网络以添加此合约。
Tulip Protocol价格 (TULIP)
0.000069 BTC2.17%
0.001003 ETH1.42%

  Tulip Protocol TULIP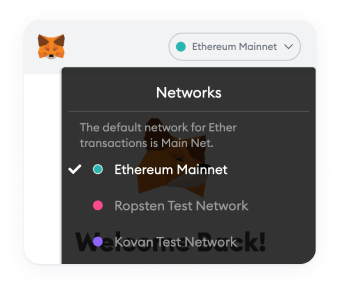 请切换钱包网络
在MetaMask应用程序中切换钱包网络以添加此合约。
Tulip Protocol兑换为CNY的图表
Loading Data
Please wait, we are loading chart data
TULIP价格统计
Tulip Protocol 今日价格
Tulip Protocol价格
¥10.87
价格变动

24小时

-¥0.2243

24h最低价/ 24h最高价

¥10.18 /

¥11.07

交易量

24小时

¥162,380

数量/市值
0.01832
市场占有率
无数据
市场排名
#1329
Tulip Protocol市值

| | |
| --- | --- |
| 市值 | ¥8,863,298 |
| 完全稀释后市值 | ¥108,724,673 |
Tulip Protocol 昨日价格
昨日低点/高点

¥10.18 /

¥11.09

昨日开盘价/收盘价

¥11.01 /

¥10.42

昨日变化
昨日交易量
¥155,762
Tulip Protocol 价格历史记录
7日低点/高点

¥9.44 /

¥12.39

30日低点/高点

¥4.84 /

¥12.80

90日低点/高点

¥4.84 /

¥25.30

52周低点/高点

¥4.84 /

¥105.85

历史最高点

Nov 07, 2021 (a year ago)

¥340.00

历史最低点

Jan 01, 2023 (a month ago)

¥4.84

Tulip Protocol投资回报率
无数据
Tulip Protocol 供应量

| | |
| --- | --- |
| 流通供应量 | 815,206 TULIP |
| 总供应量 | 10,000,000 TULIP |
| 最大供应量 | 10,000,000 TULIP |
TULIP实时行情
Tulip Protocol 今日价格 为 ¥10.87 CNY,其 24 小时的交易量为 ¥162,380 CNY。 我们会实时更新TULIP兑换为CNY的价格。 Tulip Protocol 在过去 24 小时内下跌了 1.58。 目前的 CoinMarketCap 排名为第 #1329 位,其市值为 ¥8,863,298 CNY。 其流通供给量为 815,206 TULIP 个货币 此外,供给量上限为10,000,000 TULIP 个货币。
目前 Tulip Protocol 交易量最大的平台为 Gate.io, Jupiter, AEX, 和 。 您可以在我们的 查找其他上市资产。
What Is Tulip Protocol?
Solfarm is the first decentralized yield aggregator on the Solana blockchain with auto-compounding vault strategies. It is designed to take advantage of Solana's low-cost, high-efficiency blockchain It allows vault strategies to compound frequently and provides stakers with higher APY while requiring less active management. Although the platform is still in beta and all code is experimental, the farm aims for a streamlined user experience with optimal APYs and "set and forget" strategies. It follows the example of Uniswap on Ethereum and PancakeSwap on BSC by providing liquidity to Solana-native DEXes like Raydium and SABER. Users provide liquidity on Solfarm and earn interest on their investment and Solfarm's native governance token TULIP, while the exchanges benefit from better liquidity.
Solfarm has already undergone a number of iterations. For instance, the team added double-asset reward pools after launch and enabled leveraged farming. In the future, Solfarm plans to optimize its front end to improve the user experience and work on a V2 version of the farm.
Who Are the Founders of Solfarm?
Solfarm was founded by a group of anonymous people with experience in the DeFi space. "Momo" and "senx" are listed as co-founders, the former having four years of crypto experience managing blockchain projects "with a keen interest and eye for DeFi products," the latter having multiple years of operational experience in tier 1 crypto exchanges and an experienced on-chain farmer. Solfarm's Lead Developer is "therealssj," who's been working in the space since 2017. "Post" is the senior developer, a blockchain developer with a background in systems administration and involved in the ecosystem since 2011. "Littlepoggers," a mining and node-running enthusiast, is the System Admin & Junior Developer. Finally, "barney" is the UI/UX Developer with work experience for two unicorn startups.
What Makes Solfarm Unique?
One of Solfarm's key value propositions is leveraged yield farming. Like normal yield farming, leveraged yield farming has a borrower and a lender, who deposit their assets into the lending pool to earn a variable deposit rate with automatically compounding interest. That way, yield farmers can increase their positions and earn even higher annualized yield, although they are still subject to smart contract and liquidation risks. Solfarm liquidates at a 85% loan-to-value ratio. At that point, the position will be forcibly closed and the collateral will be returned after the loan has been settled and the liquidation bounty has been paid.
Leveraged yield farming also bears a directional risk. A farmer that supplies USDC and borrows RAY to farm in the RAY-USDC liquidity pool is effectively short on RAY. A raising price of the asset will result in RAY being sold from the pool and the borrower is subject to impermanent loss. If the position remains unmanaged, this can lead to liquidation.
Solfarm offers low vault fees, with the following structures provided to farmers:
Raydium Vault Fees
Controller fee: 0.1%
Platform Fee: 1.4%
Vault Fees: 0.0%
No deposit/withdrawal fees
SABER Vault Fees
Controller fee: 0.1%
Platform Fee: 1.4%
Vault Fees: 0.0%
No deposit/withdrawal fees
Related Pages:
Check out Solana (SOL) — the high-speed blockchain Solfarm is built on.
Check out FTX (FTT) — the main exchange where Solana tokens are traded.
Check out Raydium (RAY) — the decentralized exchange of the Solana blockchain.
Learn how yield farming works in our basic guide to yield farming.
Get the latest crypto news and latest trading insights with the CoinMarketCap blog.
How Many Solfarm (TULIP) Coins Are There in Circulation?
TULIP has a total supply of 10 million. Token supply is split in the following ratios:
Team - 20%
Advisors - 2%
Treasury - 12%
Liquidity Provision - 5%
Strategic & Growth 12%
Liquidity Mining/Ecosystem 48%
All team tokens are vested on-chain with a cliff of six months and three-year linear vesting, with advisor tokens subject to similar vesting periods. The treasury bootstrap will be used for future protocol upkeep and possible protocol incentives, such as buy back and burns. Liquidity provision will be reserved for AMM liquidity if necessary and possible Fusion pool rewards.
How Is the Solfarm Network Secured?
Solfarm is the first yield farm set up on the Solana blockchain. Solana is well-known for its fast transaction times and minuscule transaction fees, making it one of the most popular blockchains to rival Ethereum.
Solana is a layer one blockchain with a proof-of-stake consensus mechanism with partial Byzantine Fault Tolerance. It has 200 nodes operating worldwide that can, at their peak, process up to 50,000 transactions per second. Solana performs a set of coordinated optimizations to achieve such impressive performance and processes transactions in a multi-threaded way, which sets it apart from slower blockchains.
When Will Solfarm (TULIP) Trading Begin?
Solfarm launched at the end of April 2021, but TULIP was introduced after the public beta finished two weeks later. Farmers were retroactively rewarded based on their participation in the public beta period.
Where Can You Buy Solfarm (TULIP)?
TULIP价格统计
Tulip Protocol 今日价格
Tulip Protocol价格
¥10.87
价格变动

24小时

-¥0.2243

24h最低价/ 24h最高价

¥10.18 /

¥11.07

交易量

24小时

¥162,380

数量/市值
0.01832
市场占有率
无数据
市场排名
#1329
Tulip Protocol市值

| | |
| --- | --- |
| 市值 | ¥8,863,298 |
| 完全稀释后市值 | ¥108,724,673 |
Tulip Protocol 昨日价格
昨日低点/高点

¥10.18 /

¥11.09

昨日开盘价/收盘价

¥11.01 /

¥10.42

昨日变化
昨日交易量
¥155,762
Tulip Protocol 价格历史记录
7日低点/高点

¥9.44 /

¥12.39

30日低点/高点

¥4.84 /

¥12.80

90日低点/高点

¥4.84 /

¥25.30

52周低点/高点

¥4.84 /

¥105.85

历史最高点

Nov 07, 2021 (a year ago)

¥340.00

历史最低点

Jan 01, 2023 (a month ago)

¥4.84

Tulip Protocol投资回报率
无数据
Tulip Protocol 供应量

| | |
| --- | --- |
| 流通供应量 | 815,206 TULIP |
| 总供应量 | 10,000,000 TULIP |
| 最大供应量 | 10,000,000 TULIP |