RefinableFINE
Refinable价格 (FINE)
0.000004721 BTC0.21%
0.00006233 ETH0.73%

  Refinable FINE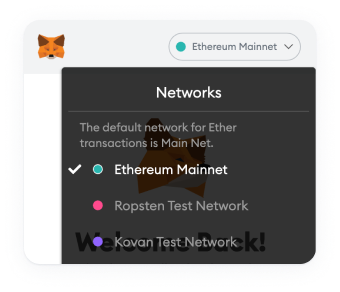 请切换钱包网络
在MetaMask应用程序中切换钱包网络以添加此合约。

Hacken

Refinable兑换为CNY的图表
Loading Data
Please wait, we are loading chart data
Live Refinable Chat
Enlarge
What's happening on Refinable?

FINE价格统计
Refinable 今日价格
Refinable价格
¥1.26
价格变动

24h

¥-0.03428

24h最低价/ 24h最高价

¥1.23 /

¥1.29

交易量

24h

¥4,147,251.42

数量/市值
0.08026
市场占有率
无数据
市场排名
#1124
Refinable市值

| | |
| --- | --- |
| 市值 | ¥51,672,921.76 |
| 完全稀释后市值 | ¥629,239,307.15 |
Refinable 昨日价格
昨日低点/高点

¥1.24 /

¥1.34

昨日开盘价/收盘价

¥1.33 /

¥1.24

昨日变化
昨日交易量
¥4,720,671.88
Refinable 价格历史记录
7日低点/高点

¥1.08 /

¥1.43

30日低点/高点

¥0.9434 /

¥1.73

90日低点/高点

¥0.9434 /

¥5.72

52周低点/高点

¥0.9434 /

¥53.09

历史最高点

Apr 27, 2021 (9 months ago)

¥53.09

历史最低点

Jan 10, 2022 (8 days ago)

¥0.9434

Refinable投资回报率
无数据
Refinable 供应量

| | |
| --- | --- |
| 流通供应量 | 41,059,833 FINE |
| 总供应量 | 500,000,000 FINE |
| 最大供应量 | 无数据 |
FINE实时行情
Refinable 今日价格 为 ¥1.26 CNY,其 24 小时的交易量为 ¥4,147,251 CNY。 我们会实时更新FINE兑换为CNY的价格。 Refinable 在过去 24 小时内下跌了 2.22。 目前的 CoinMarketCap 排名为第 #1124 位,其市值为 ¥51,672,922 CNY。 其流通供给量为 41,059,833 FINE 个货币 目前无法提供供给量上限信息。
目前 Refinable 交易量最大的平台为 Gate.io, LBank, PancakeSwap (V2), BitMart, 和 。 您可以在我们的 查找其他上市资产。
Blockchain as a whole has experienced several major technological trends in the last decade, beginning with the advent of bitcoin, to the emergence of separate blockchain platforms, and most recently the craze of decentralized finance projects. However, none of these trends have captured the immediate and tangible imagination of the general public like non-fungible tokens(NFTs) have. Akin to how bitcoin has challenged the existing notion of money, NFTs are now on track to challenge the fundamental notion of ownership.
To learn more about this project, check out our deep dive of Refinable.
With the massive excitement at NFT projects such as NBA TopShots and SoRare, where real-world content is tokenized into certifiably ownable NFTs, communities have demonstrated that digital collectibles can draw immense value from a shared understanding of value and context. It has been exciting seeing communities ranging from gaming to digital art, music to memes all begin to engage in leveraging NFT technology to create and tokenize content for their users. With the NFT market still in its infancy, we as a community should continue to enable and foster playful experimentation to unlock the deepest potential of NFTs.
However, as more communities and users begin to interact with existing NFT projects, the issue of scalability and mass onboarding becomes apparent. Etherereum transaction fees have been skyrocketing due to massive activities in other blockchain projects, causing the average users to pay upwards of $60USD for creating or transacting an NFT token. Platform commission fees have been equally exorbitant, while other users wait for months to be verified on select platforms - so we decided to create a one-stop NFT solution addressing these and much more.
Without further ado, we are excited to officially announce the public reveal of our project.
As the first major NFT hub on Binance Smart Chain (BSC), Refinable is the definitive platform to create, discover, trade, and leverage any digital content on the blockchain. We believe in bringing about the adoption of NFTs for the masses whilst also allowing for the communal experimentation of this new medium. This means providing our users with a next-gen platform that can support the next billion users in their NFT endeavors, and this is how it begins.
No-Code Decentralized P2P Marketplace
Ultra-Low Transaction & Commission Fees
Limitless Creation & Distribution Options
Multiple Settlement Currencies
Customized Royalties
NFT Content Agnostic
Community Moderation & IP Protection
Commercial & Non-Commercial Rights and much more…
Live Refinable Chat
Enlarge
What's happening on Refinable?

FINE价格统计
Refinable 今日价格
Refinable价格
¥1.26
价格变动

24h

¥-0.03428

24h最低价/ 24h最高价

¥1.23 /

¥1.29

交易量

24h

¥4,147,251.42

数量/市值
0.08026
市场占有率
无数据
市场排名
#1124
Refinable市值

| | |
| --- | --- |
| 市值 | ¥51,672,921.76 |
| 完全稀释后市值 | ¥629,239,307.15 |
Refinable 昨日价格
昨日低点/高点

¥1.24 /

¥1.34

昨日开盘价/收盘价

¥1.33 /

¥1.24

昨日变化
昨日交易量
¥4,720,671.88
Refinable 价格历史记录
7日低点/高点

¥1.08 /

¥1.43

30日低点/高点

¥0.9434 /

¥1.73

90日低点/高点

¥0.9434 /

¥5.72

52周低点/高点

¥0.9434 /

¥53.09

历史最高点

Apr 27, 2021 (9 months ago)

¥53.09

历史最低点

Jan 10, 2022 (8 days ago)

¥0.9434

Refinable投资回报率
无数据
Refinable 供应量

| | |
| --- | --- |
| 流通供应量 | 41,059,833 FINE |
| 总供应量 | 500,000,000 FINE |
| 最大供应量 | 无数据 |