Lido Staked SOL

stSOL
排名 2664
代币
On 1,064 watchlists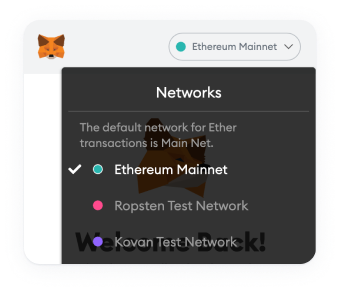 请切换钱包网络
在MetaMask应用程序中切换钱包网络以添加此合约。
Lido Staked SOL价格 (stSOL)
0.00114 BTC0.14%
0.01607 ETH0.63%

  Lido Staked SOL stSOL
Self Reported Circulating Supply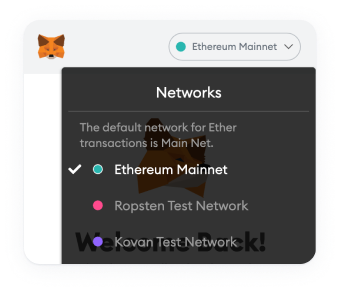 请切换钱包网络
在MetaMask应用程序中切换钱包网络以添加此合约。
Lido Staked SOL兑换为CNY的图表
Loading Data
Please wait, we are loading chart data
stSOL价格统计
Lido Staked SOL 今日价格
Lido Staked SOL价格
¥180.36
价格变动

24小时

-¥4.41

24h最低价/ 24h最高价

¥177.41 /

¥184.29

交易量

24小时

¥17,988,100

数量/市值
Infinity
市场占有率

0.00%

市场排名
#2664
Lido Staked SOL市值

| | |
| --- | --- |
| 市值 | ¥185,892,042 |
| 完全稀释后市值 | ¥92,273,027,365 |
Lido Staked SOL 昨日价格
昨日低点/高点

¥178.82 /

¥190.35

昨日开盘价/收盘价

¥183.72 /

¥178.82

昨日变化
昨日交易量
¥16,269,722
Lido Staked SOL 价格历史记录
7日低点/高点

¥166.37 /

¥193.32

30日低点/高点

¥94.08 /

¥193.32

90日低点/高点

¥59.61 /

¥265.86

52周低点/高点

¥59.61 /

¥989.04

历史最高点

Nov 16, 2021 (a year ago)

¥3,449.05

历史最低点

Dec 29, 2022 (a month ago)

¥59.61

Lido Staked SOL投资回报率
无数据
Lido Staked SOL 供应量

| | |
| --- | --- |
| 流通供应量 | 1,030,697 STSOL |
| 总供应量 | 1,030,697 STSOL |
| 最大供应量 | 511,616,946 STSOL |
stSOL实时行情
Lido Staked SOL 今日价格 为 ¥180.36 CNY,其 24 小时的交易量为 ¥17,988,100 CNY。 我们会实时更新stSOL兑换为CNY的价格。 Lido Staked SOL 在过去 24 小时内下跌了 1.95。 目前的 CoinMarketCap 排名为第 #2664 位,其市值为 暂不提供。 目前无法提供流通供给量信息 此外,供给量上限为511,616,946 STSOL 个货币。
目前 Lido Staked SOL 交易量最大的平台为 Gate.io, Jupiter, Raydium, Orca, 和 。 您可以在我们的 查找其他上市资产。
What Is Lido for Solana?
'Lido for Solana' is a Lido-DAO governed liquid staking protocol for the Solana blockchain. Anyone who stakes their SOL tokens with Lido will be issued an on-chain representation of SOL staking position with Lido validators, called stSOL. This will allow Solana token holders to get liquidity on their staked assets which can then be traded, or further utilized as collateral in DeFi products. stSOL is the tokenized form of staked SOL native to Lido. Lido for Solana is backed by several industry-leading staking providers. It makes staked SOL liquid and allows participation with any amount of SOL. A SOL token holder connects their wallet and deposits their tokens into the Lido program. They immediately receive stSOL tokens that represent a share of the total pool and the Lido program delegates SOL to Lido-controlled validators on the Solana network. When these delegations accrue rewards on the allotted stake, the total SOL under management grows and this increases the value of stSOL tokens. stSOL can be used as one would use SOL, allowing holders to earn SOL staking rewards in addition to rewards through integrated platforms like Saber and Raydium.
How does stSOL work?
stSOL is the liquid token that represents your share of the total SOL pool deposited with Lido. As soon as you delegate to the pool, you receive the newly minted stSOL. Over time, as your SOL delegation accrues rewards, the value of your stSOL appreciates. There is no waiting time for receiving stSOL tokens. When a user delegates their SOL tokens they do not need to perform or wait for the completion of any delegation or activation steps, as is the norm in traditional staking. The user can instantly exchange stSOL for SOL at any time in the open market.
How many stSOL are in circulation?
The supply of stSOL tracks the number of SOL deposited into the Lido contract and the current exchange rate. For example, if there are 1000 SOL in the Lido contract and the stSOL-SOL exchange rate is 2 then the total stSOL in circulation are approximately 500. This is because the exchange rate updates only once per epoch and the exact number of stSOL in circulation can be observed at epoch boundaries. The total supply of stSOL can be tracked via the https://solana.lido.fi/api/stsol?q=totalcoins
Where can I buy stSOL?
stSOL will be available for trading on a growing number of exchanges including Serum, Saber, and Raydium. Our most recent articles about stSOL (Lido): Announcing the Mainnet Launch Introducing Lido for Solana Multisig Administration in Lido for Solana Lido for Solana bug bounty
stSOL价格统计
Lido Staked SOL 今日价格
Lido Staked SOL价格
¥180.36
价格变动

24小时

-¥4.41

24h最低价/ 24h最高价

¥177.41 /

¥184.29

交易量

24小时

¥17,988,100

数量/市值
Infinity
市场占有率

0.00%

市场排名
#2664
Lido Staked SOL市值

| | |
| --- | --- |
| 市值 | ¥185,892,042 |
| 完全稀释后市值 | ¥92,273,027,365 |
Lido Staked SOL 昨日价格
昨日低点/高点

¥178.82 /

¥190.35

昨日开盘价/收盘价

¥183.72 /

¥178.82

昨日变化
昨日交易量
¥16,269,722
Lido Staked SOL 价格历史记录
7日低点/高点

¥166.37 /

¥193.32

30日低点/高点

¥94.08 /

¥193.32

90日低点/高点

¥59.61 /

¥265.86

52周低点/高点

¥59.61 /

¥989.04

历史最高点

Nov 16, 2021 (a year ago)

¥3,449.05

历史最低点

Dec 29, 2022 (a month ago)

¥59.61

Lido Staked SOL投资回报率
无数据
Lido Staked SOL 供应量

| | |
| --- | --- |
| 流通供应量 | 1,030,697 STSOL |
| 总供应量 | 1,030,697 STSOL |
| 最大供应量 | 511,616,946 STSOL |