Gold FeverNGL
排名 3307
代币
On 18,105 watchlists
Gold Fever价格 (NGL)
0.00001628 BTC6.10%
0.0002405 ETH5.46%

  Gold Fever NGL
Self Reported Circulating Supply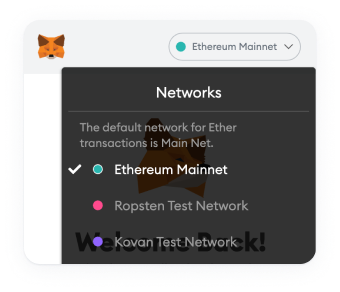 请切换钱包网络
在MetaMask应用程序中切换钱包网络以添加此合约。
Gold Fever标签
Industry
自述标签
DeFi
Entertainment
DAO
Metaverse
Web3
Gold Fever兑换为CNY的图表
Loading Data
Please wait, we are loading chart data
NGL价格统计
Gold Fever 今日价格
Gold Fever价格
¥3.19
价格变动

24h

¥0.08935

24h最低价/ 24h最高价

¥3.07 /

¥3.78

交易量

24h

¥3,300,086.97

数量/市值
0.06614
市场占有率

0.00%

市场排名
#3307
Gold Fever市值

| | |
| --- | --- |
| 市值 | ¥49,898,461.64 |
| 完全稀释后市值 | ¥541,996,363.86 |
Gold Fever 昨日价格
昨日低点/高点

¥3.05 /

¥3.78

昨日开盘价/收盘价

¥3.10 /

¥3.24

昨日变化
昨日交易量
¥3,307,993.66
Gold Fever 价格历史记录
7日低点/高点

¥3.02 /

¥3.78

30日低点/高点

¥2.83 /

¥4.60

90日低点/高点

¥2.83 /

¥8.54

52周低点/高点

¥2.83 /

¥67.90

历史最高点

Dec 03, 2021 (6 months ago)

¥67.90

历史最低点

May 12, 2022 (12 days ago)

¥2.83

Gold Fever投资回报率
Gold Fever 供应量

| | |
| --- | --- |
| 流通供应量 | 15,650,914 NGL |
| 总供应量 | 170,000,000 NGL |
| 最大供应量 | 无数据 |
NGL实时行情
Gold Fever 今日价格 为 ¥3.19 CNY,其 24 小时的交易量为 ¥3,298,008 CNY。 我们会实时更新NGL兑换为CNY的价格。 Gold Fever 在过去 24 小时内增长了 3.34。 目前的 CoinMarketCap 排名为第 #3307 位,其市值为 暂不提供。 目前无法提供流通供给量信息 目前无法提供供给量上限信息。
目前 Gold Fever 交易量最大的平台为 KuCoin, Huobi Global, Hoo, Gate.io, 和 。 您可以在我们的 查找其他上市资产。
To find out even more about this project, check out our deep dive of Gold Fever.
What Is Gold Fever (NGL)?
Gold Fever is a survival RPG game built around NFT items, allowing players to own the items they create, find or purchase. Taking place in a dark and haunting jungle setting, players can engage in action-packed battles, which are intensified by the game's varying character strengths and complex terrain. This makes for an intense and highly strategic game that also allows players to develop its infrastructure, acquire expensive planes, and earn by renting them to others.
Gold Fever outlines a detailed path forward to becoming a full-fledged play-to-earn game in its roadmap. In development since Q4 2020, Gold Fever has currently released its first beta with Beta Island. Beta testers can onboard and access the first free-to-play mining claims to earn NGL. Throughout 2022, the developers plan to add more infrastructure, enable full functionality of the in-game economy, expand the story, collaborate with other blockchain games and expand on in-game quests.
Who Are the Founders of Gold Fever?
Gold Fever was launched by Bitter Cherry Productions, a multi-disciplined team that aims to combine gaming and crypto to create something unique for the players. The development is headed by Emilian Ciacanea, the game's founder and serial entrepreneur, product and business manager with over two decades of experience. He has been investing in crypto since 2016 and sees the development of Gold Fever as a way to right the wrongs of the crypto market. Working alongside him are Jan Szymanski, the game's art director with 15 years of experience working in the field of game development, and Pavel Baslak, the CTO, with previous founding experience in the gaming sector.
What Makes Gold Fever Unique?
Gold Fever stands out with its complex strategy features, leveraging blockchain design to incentivize cooperation between players. The game also inspires players o act according to the economic incentives, allowing them to earn NGL while playing. There will be several ways to earn in the game, such as:
Crafting and selling in-game items;
Hosting arenas;
Lending in-game currency;
Renting out in-game items;
Offering services to other players;
Trading NFTs.
Equipped with top-class 3D graphics and a focus on quality gameplay, the game's plot is set in an unforgiving wilderness, where a gold rush pits two factions against each other: Tribes and Adventurers. Both are engulfed in a battle over gold and try to take control of the virtual 3D world, which is divided into Mining Claims, unique areas of the jungle containing a set amount of gold.
Players can play with either faction and take different roles. Adventurers are prospectors, medics or hunters, while Tribes are sorcerers, foragers or warriors. By cooperating and combining the skills of each class, players can maximize their chances of success.
The battle over mining claims takes place between these different roles, with owners contracting adventurers to dig for the in-game currency NGL. Owners are incentivized to set fair rates to balance the economic incentives between both parties. However, players can also choose the role of Trives and steal the gold of mining claim owners. This creates highly complex and strategic gameplay that is further amplified by artifacts and bonus items on every map. Navigating through the virtual world requires using railroads, airplanes, and other infrastructure, which will also be ownable, indicating the level of complexity that Gold Fever is aiming for.
Related Pages:
Check out Star Atlas (ATLAS) — a strategy game in a futuristic setting.
Check out My Neighbor Alice (ALICE) — a farm-themed play-to-earn game.
Read our deep dive into Gold Fever.
Get the latest crypto news and trading insights with CoinMarketCap Alexandria.
How Many Gold Fever (NGL) Coins Are There in Circulation?
Gold Fever employs four different types of tokens. Jul is a virtual unit of account that is only used within the game and cannot be cashed out. Julius's Brain (JBR) is a governance token periodically airdropped to participants to influence decisions that affect the game. Each NFT in the game is represented by ERC-1155 tokens. Finally, NGL is the game's gold the gameplay centers around.
NGL is used to pay for access, such as purchasing a mining claim. It also unlocks rights and privileges like discounts, perks and skills in the game, exclusive items, events and more. The distribution of NGL is as follows:
Mining: 43.85%
Staking and liquidity: 10%
Team: 15%
Partners and advisors: 5%
VC round: 10.35%, 10.07% on TGE and 3.91% monthly after 3-months cliff
Seed round: 6%, 10% on TGE and 3.6% monthly after 3-months cliff
Angel round: 3.8%, 10.07% on TGE and 3.91% monthly after 3-months cliff
Marketing and acquisition: 5.55%
SHG: 0.45%, 20% on TGE and 20% each following quarter.
How Is the Gold Fever Network Secured?
NGL is an ERC-20 token on Ethereum, one of the most popular blockchains and the go-to solution for many decentralized applications. Its proof-of-work consensus mechanism requires miners to mine new Ether and ensures that Ethereum is one of the safest blockchains in the crypto industry. A set of decentralized nodes validates transactions and secures the Ethereum blockchain.
Where Can You Buy Gold Fever (NGL)?
NGL is available on Huobi Global, KuCoin, Gate.io, ZT and Uniswap (V2).
NGL价格统计
Gold Fever 今日价格
Gold Fever价格
¥3.19
价格变动

24h

¥0.08935

24h最低价/ 24h最高价

¥3.07 /

¥3.78

交易量

24h

¥3,300,086.97

数量/市值
0.06614
市场占有率

0.00%

市场排名
#3307
Gold Fever市值

| | |
| --- | --- |
| 市值 | ¥49,898,461.64 |
| 完全稀释后市值 | ¥541,996,363.86 |
Gold Fever 昨日价格
昨日低点/高点

¥3.05 /

¥3.78

昨日开盘价/收盘价

¥3.10 /

¥3.24

昨日变化
昨日交易量
¥3,307,993.66
Gold Fever 价格历史记录
7日低点/高点

¥3.02 /

¥3.78

30日低点/高点

¥2.83 /

¥4.60

90日低点/高点

¥2.83 /

¥8.54

52周低点/高点

¥2.83 /

¥67.90

历史最高点

Dec 03, 2021 (6 months ago)

¥67.90

历史最低点

May 12, 2022 (12 days ago)

¥2.83

Gold Fever投资回报率
Gold Fever 供应量

| | |
| --- | --- |
| 流通供应量 | 15,650,914 NGL |
| 总供应量 | 170,000,000 NGL |
| 最大供应量 | 无数据 |