GHOSTFACEGHOSTFACE
GHOSTFACE价格 (GHOSTFACE)
<0.000000000001 BTC1.05%
<0.000000000001 ETH1.94%

  GHOSTFACE GHOSTFACE
Price:
¥0.000000003274
0.99%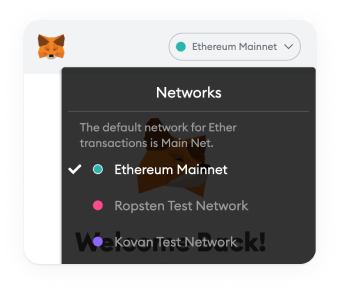 请切换钱包网络
在MetaMask应用程序中切换钱包网络以添加此合约。
GHOSTFACE to CNY Chart
Loading Data
Please wait, we are loading chart data
GHOSTFACE实时行情
GHOSTFACE 今日价格 为 ¥3.27e-9 CNY,其 24 小时的交易量为 暂不提供。 GHOSTFACE 在过去 24 小时内增长了 1.44。 目前的 CoinMarketCap 排名为第 #6542 位,其市值为 暂不提供。 目前无法提供流通供给量信息 此外,供给量上限为1,000,000,000,000,000 GHOSTFACE 个货币。
GHOSTFACE is a BEP-20 DeFi token on the Binance Smart Chain from Ghostface Finance - a ground breaking horror-themed investment platform utilizing an innovative multi-token ecosystem of BNB reward utility tokens, known as "Redrum Rewards", to generate sustainable passive income for investors.
Ghostface token holders are rewarded with passive income in the form of BNB, which is the dedicated utility coin of the Binance exchange. This is accomplished through a function of the smart contract that utilizes a total 9% tax on every transaction of the Ghostface token, of which 4% is automatically sent to a BNB reward pool from which investors can make weekly claims. Detailed tokenomics describing additional features are displayed on the website. The BNB reward pool will be further bolstered and sustained by contributions from the addition of multiple utility tokens within the ecosystem as the project grows.
It is this unique, multi-token model featuring custom utility tokens with diverse tokenomics, working in tandem to solve the problem of sustainability and growth, that distinguishes Ghostface from other passive income rewards models that have failed to last. This revolutionary tokenomics model, referred to as "Scareonomics", along with the developing Redrum Rewards ecosystem utility, is what sets Ghostface apart as a viable, long term investment opportunity.
In the near future, Ghostface token holders will gain access to exclusive, proprietary investment utilities, applications and features currently in development by the Ghostface dev team. There are also plans for exclusive merchandise and NFTs, all of which are described in the website roadmap with the goal of creating further demand and utility for the ecosystem.
The Ghostface token can be purchased on PancakeSwap or directly from the Ghostface Finance website using the "Speedbuy" feature.
GHOSTFACE价格统计
GHOSTFACE 今日价格
GHOSTFACE价格
¥0.000000003274
价格变动

24h

¥0.000000000032

24h最低价/ 24h最高价
无数据
交易量

24h

无数据
数量/市值
无数据
市场占有率
无数据
市场排名
#6542
GHOSTFACE市值

| | |
| --- | --- |
| 市值 | 无数据 |
| 完全稀释后市值 | ¥3,274,232.71 |
GHOSTFACE 昨日价格
昨日低点/高点

¥0.000000002946 /

¥0.000000003258

昨日开盘价/收盘价

¥0.000000002952 /

¥0.000000003246

昨日变化
昨日交易量
无数据
GHOSTFACE 价格历史记录
7日低点/高点
无数据
30日低点/高点
无数据
90日低点/高点
无数据
52周低点/高点
无数据

历史最高点

Sep 23, 2021 (2 minutes ago)
无数据

历史最低点

Jun 28, 2021 (3 months ago)
无数据
GHOSTFACE投资回报率
无数据
GHOSTFACE 供应量

| | |
| --- | --- |
| 流通供应量 | 无数据 |
| 总供应量 | 无数据 |
| 最大供应量 | 1,000,000,000,000,000 GHOSTFACE |