FAN8FAN8
FAN8价格 (FAN8)
0.00001321 BTC2.08%
0.0001918 ETH0.10%

  FAN8 FAN8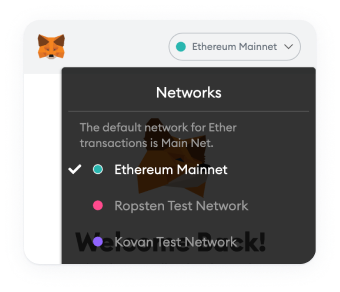 请切换钱包网络
在MetaMask应用程序中切换钱包网络以添加此合约。
FAN8 to CNY Chart
Loading Data
Please wait, we are loading chart data
FAN8实时行情
FAN8 今日价格 为 ¥3.63 CNY,其 24 小时的交易量为 暂不提供。 FAN8 在过去 24 小时内下跌了 11.67。 目前的 CoinMarketCap 排名为第 #6491 位,其市值为 暂不提供。 目前无法提供流通供给量信息 此外,供给量上限为888,888 FAN8 个货币。
During this era of the global pandemic, the traditional ways for artists, singers, influencers, movie stars (collectively called "idols") to meet their fans or perform their shows in physical venues has been increasingly difficult. We live in a flat world; traditional settings limit the reach of the idols to their fans due to geographical constraints, such as the boundaries of cities or nations. Fan8 ("fan infinity") is a platform designed to redress this issue by allowing idols to connect with their fans online anytime and anywhere with 2-way interactive video conference, just as they are in the same physical conference hall or theater. With Fan8, idols conduct real-time online talk shows, comedy, or musical concerts anywhere; and their fans can participate across the world online in real-time. Idols can sell tickets and receive monetary donations in real-time during the event from their audience. Fan8 is also a platform for artists to open and run their merchandise stores with physical goods or collectibles specific to themselves, even with non-fungible tokens (NFT).
Fan8 Token issued on the Binance Smart Chain is designed to empower all activities on the Fan8 platform. Developed by world-leading blockchain developers, cryptographers, research scientists, and experts from finance backgrounds, Fan8 tokens can be utilized as payments, gifts, and to raise membership levels. Fan8 will also tap into the entertainment world by providing a novel NFT marketplace where users will buy, sell, swap, and collect exclusive content. Best of all, Fan8 token holders will get 5% of the transaction amount on-chain applied directly to their wallets.
Fan8 is an integrated, comprehensive virtual event platform for real-time online entertainment broadcasting. Whatever artists can do in the physical venue, they can do the same on Fan8 online in real-time with global access anytime for their audiences. Whether it is a musical concert, a talk show, or a movie theater, they have everything covered. On top of that, the platform is able to handle ticket sales and real-time gift/money donation, as well as merchandise stores with physical goods and NFT.
FAN8价格统计
FAN8 今日价格
FAN8价格
¥3.63
价格变动

24h

¥-0.4984

24h最低价/ 24h最高价

¥3.62 /

¥4.11

交易量

24h

无数据
数量/市值
无数据
市场占有率
无数据
市场排名
#6491
FAN8市值

| | |
| --- | --- |
| 市值 | 无数据 |
| 完全稀释后市值 | ¥3,230,884.71 |
FAN8 昨日价格
昨日低点/高点

¥3.62 /

¥4.12

昨日开盘价/收盘价

¥4.11 /

¥3.65

昨日变化
昨日交易量
无数据
FAN8 价格历史记录
7日低点/高点

¥3.62 /

¥4.39

30日低点/高点

¥3.62 /

¥5.21

90日低点/高点

¥2.85 /

¥17.76

52周低点/高点

¥2.85 /

¥17.76

历史最高点

Jun 29, 2021 (3 months ago)

¥17.76

历史最低点

Jul 20, 2021 (2 months ago)

¥2.85

FAN8投资回报率
无数据
FAN8 供应量

| | |
| --- | --- |
| 流通供应量 | 无数据 |
| 总供应量 | 888,888 FAN8 |
| 最大供应量 | 888,888 FAN8 |