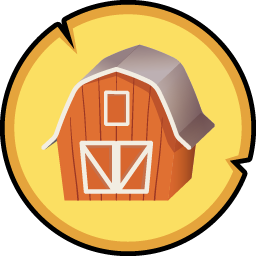 DeFi LandDFL
DeFi Land价格 (DFL)
0.000002172 BTC4.75%
0.00003144 ETH6.54%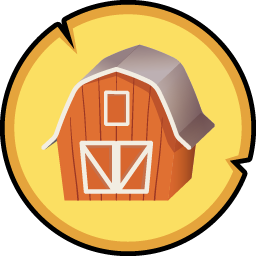 DeFi Land DFL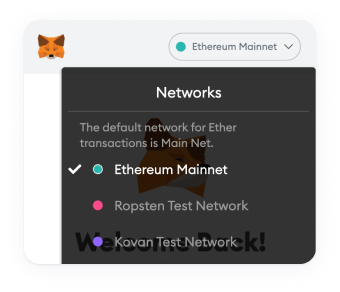 请切换钱包网络
在MetaMask应用程序中切换钱包网络以添加此合约。
DeFi Land标签
Category
Industry
Platform
自述标签
Education
Collectibles & NFTs
Metaverse
Play To Earn
Web3
DeFi Land兑换为CNY的图表
Loading Data
Please wait, we are loading chart data
Live DeFi Land Chat
Enlarge
What's happening on DeFi Land?

DFL价格统计
DeFi Land 今日价格
DeFi Land价格
¥0.4822
价格变动

24h

¥-0.01816

24h最低价/ 24h最高价

¥0.4815 /

¥0.4996

交易量

24h

¥2,359,148.74

数量/市值
0.008344
市场占有率

0.00%

市场排名
#554
DeFi Land市值

| | |
| --- | --- |
| 市值 | ¥282,732,374.22 |
| 完全稀释后市值 | ¥4,822,027,922.41 |
DeFi Land 昨日价格
昨日低点/高点

¥0.4915 /

¥0.521

昨日开盘价/收盘价

¥0.5208 /

¥0.498

昨日变化
昨日交易量
¥8,284,653.70
DeFi Land 价格历史记录
7日低点/高点

¥0.4815 /

¥0.614

30日低点/高点

¥0.4815 /

¥1.12

90日低点/高点

¥0.4815 /

¥2.68

52周低点/高点

¥0.4815 /

¥2.68

历史最高点

Nov 27, 2021 (2 months ago)

¥2.68

历史最低点

Jan 23, 2022 (an hour ago)

¥0.4815

DeFi Land投资回报率
DeFi Land 供应量

| | |
| --- | --- |
| 流通供应量 | 586,335,000 DFL |
| 总供应量 | 10,000,000,000 DFL |
| 最大供应量 | 10,000,000,000 DFL |
DFL实时行情
DeFi Land 今日价格 为 ¥0.482203 CNY,其 24 小时的交易量为 ¥2,359,149 CNY。 我们会实时更新DFL兑换为CNY的价格。 DeFi Land 在过去 24 小时内下跌了 3.20。 目前的 CoinMarketCap 排名为第 #554 位,其市值为 ¥282,732,374 CNY。 其流通供给量为 586,335,000 DFL 个货币 此外,供给量上限为10,000,000,000 DFL 个货币。
目前 DeFi Land 交易量最大的平台为 FTX, Bybit, Gate.io, Serum DEX, 和 。 您可以在我们的 查找其他上市资产。
What Is DeFi Land (DFL)?
DeFi Land is a multi-chain agriculture-simulation game created to gamify Decentralized Finance. Our game will have all the features that traditional platforms have but it will be gathered all in one place. Players will be able to start playing the game for free, grind their way up to the play-2-earn tier, compete with others, craft, trade and more.
DFL is the native utility token that is used for:
Competing, betting, tipping.
trading in-game assets and NFTs.
Used for governance votes to determine how network resources are allocated.
What Makes DeFi Land Unique?
The amazing thing about our project is that we aren't creating closed ecosystem for our game as you may have seen in other protocols. We didn't want to create new environment but accelerate, gamify and improve already existing ones. DeFi Land will be running on top of established platforms, meaning users will be using well-known AMMs/DEXs/Lending protocols through our game. For example, when a player tries Yield Farming in our game one will actually be using different pools and staking platforms through our interface. In DeFi Land, each asset will represent a currency. For example, in our demo SOL is Sunflower, USDC-corn, COPE- Pumpkin. These assets will be used to do the same activities as traditional DeFi offers as well as various different things we are about to reveal. DeFi Land is an ambitious game loaded with quite a few remarkable features. Our game will be launched in two versions, as v1.0 is coming out this summer while v2.0 is planned to be delivered by the start of 2022. It will be available for web as well as mobile phone users. All the game designs and mechanics are experimental and will be reiterated many times. DeFi Land v1 Relaxing sounds, intuitive UI, pleasing environment…Version 1 will feature the basic functionality of the Decentralized Finance protocols including:
Swap
Liquidity providing
Staking &Yield Farming
Governance
Customizable lands
Educational land (Practice Mode)
Achievements
DeFi Land v2 As mentioned, our game will have two releases, as v2.0 is planned to come out at the start of 2022. Version 2 will include features that will finalize our project as a all-in-one gamified experience. v2 will have:
Crafting
Mutliplayer competitions
Lending & Borrowing
NFT marketplace
Interactive Chat
Quests, NPCs and breeding
Various fun mini games
Ethereum, Terra and BSC lands
Live DeFi Land Chat
Enlarge
What's happening on DeFi Land?

DFL价格统计
DeFi Land 今日价格
DeFi Land价格
¥0.4822
价格变动

24h

¥-0.01816

24h最低价/ 24h最高价

¥0.4815 /

¥0.4996

交易量

24h

¥2,359,148.74

数量/市值
0.008344
市场占有率

0.00%

市场排名
#554
DeFi Land市值

| | |
| --- | --- |
| 市值 | ¥282,732,374.22 |
| 完全稀释后市值 | ¥4,822,027,922.41 |
DeFi Land 昨日价格
昨日低点/高点

¥0.4915 /

¥0.521

昨日开盘价/收盘价

¥0.5208 /

¥0.498

昨日变化
昨日交易量
¥8,284,653.70
DeFi Land 价格历史记录
7日低点/高点

¥0.4815 /

¥0.614

30日低点/高点

¥0.4815 /

¥1.12

90日低点/高点

¥0.4815 /

¥2.68

52周低点/高点

¥0.4815 /

¥2.68

历史最高点

Nov 27, 2021 (2 months ago)

¥2.68

历史最低点

Jan 23, 2022 (an hour ago)

¥0.4815

DeFi Land投资回报率
DeFi Land 供应量

| | |
| --- | --- |
| 流通供应量 | 586,335,000 DFL |
| 总供应量 | 10,000,000,000 DFL |
| 最大供应量 | 10,000,000,000 DFL |