DEAPcoin

DEP
排名 400
代币
On 24,778 watchlists
DEAPcoin价格 (DEP)
0.000000291 BTC2.70%
0.000004339 ETH1.83%

  DEAPcoin DEP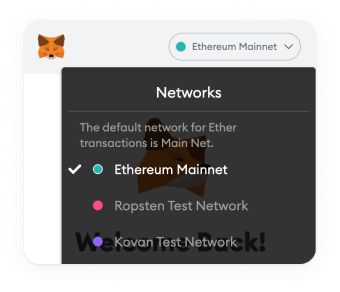 请切换钱包网络
在MetaMask应用程序中切换钱包网络以添加此合约。
DEAPcoin兑换为CNY的图表
Loading Data
Please wait, we are loading chart data
DEP价格统计
DEAPcoin 今日价格
DEAPcoin价格
¥0.04176
价格变动

24小时

-¥0.0001832

24h最低价/ 24h最高价

¥0.04104 /

¥0.04232

交易量

24小时

¥11,176,157.34

数量/市值
0.03701
市场占有率

0.00%

市场排名
#400
DEAPcoin市值

| | |
| --- | --- |
| 市值 | ¥301,969,196.80 |
| 完全稀释后市值 | ¥1,252,769,452.57 |
DEAPcoin 昨日价格
昨日低点/高点

¥0.04092 /

¥0.04232

昨日开盘价/收盘价

¥0.04111 /

¥0.04162

昨日变化
昨日交易量
¥10,776,022.45
DEAPcoin 价格历史记录
7日低点/高点

¥0.03582 /

¥0.04579

30日低点/高点

¥0.03578 /

¥0.04945

90日低点/高点

¥0.03537 /

¥0.1095

52周低点/高点

¥0.03537 /

¥0.6556

历史最高点

Nov 24, 2021 (10 months ago)

¥0.6556

历史最低点

Jan 03, 2021 (2 years ago)

¥0.03315

DEAPcoin投资回报率
DEAPcoin 供应量

| | |
| --- | --- |
| 流通供应量 | 7,231,239,464 DEP |
| 总供应量 | 30,000,000,000 DEP |
| 最大供应量 | 30,000,000,000 DEP |
DEP实时行情
DEAPcoin 今日价格 为 ¥0.041759 CNY,其 24 小时的交易量为 ¥11,176,157 CNY。 我们会实时更新DEP兑换为CNY的价格。 DEAPcoin 在过去 24 小时内增长了 0.01。 目前的 CoinMarketCap 排名为第 #400 位,其市值为 ¥301,969,197 CNY。 其流通供给量为 7,231,239,464 DEP 个货币 此外,供给量上限为30,000,000,000 DEP 个货币。
目前 DEAPcoin 交易量最大的平台为 OKX, MEXC, XT.COM, Bitrue, 和 。 您可以在我们的 查找其他上市资产。
What Is DEAPcoin (DEP)?
The Digital Entertainment Asset Pte. Ltd, headquartered in Singapore has initiated the DEA Project, blockchain-based NFT DeFi platform featuring NFTs, games, and various other forms of entertainment. The main usage of the utility token DEAPcoin (ERC-20) is used in NFT Marketplace by DEP to purchase NFTs (ERC-721) to enhance gameplay within the platform. The platform aims to address a problem to IPs / copyrights for the secondary market transaction of individual artwork. The portion of the sales will be rewarded as royalty to the original creators eternally. The company launched the platform "PlayMining" where users can enjoy playing games, reading manga for free and earn DEP cryptocurrency. Currently there are over 1,000,000 registered users (as of April 2021) and growing exponentially, majority of users are from Indonesia, Vietnam, Philippines, and Taiwan.
DEAPcoin is the native utility token that is used for:
Purchase NFTs on NFT Marketplace by DEP.
Fees for processing transactions.
Used for DEA's DeFi services
How Many DEAPcoins Are There in Circulation?
DEP launched on August 28, 2018 with 30 billion DEP tokens created at genesis. 20 billion DEP, nearly 66% is reserved for the ecosystem incentives and to be distributed on their NFT DeFi platform PlayMining for rewards of playing the games and DeFi services like staking. Team member vesting is less than 4%
Who Are the Founders of DEAPcoin?
DEAPcoin has unique and strong team members. The Co-Founder is Yoshida Naohito, who has led 3 IPOs in Japan, and is a well known figure in entertainment media companies. Co-CEO, Shigeru Shiina was previously the President/CEO of PwC Japan and prior to PwC he was Vice President of KPMG Consulting Japan. CFO was also previously the CFO of PWC Japan. Also the Co-Founder and CSO Kozo Yamada has a wealth of experience in producing music and variety programming at TV Tokyo Corporation, Yamada went on to establish an entertainment content production company called Tsukuriba, Inc., in 2018.
The Co-founders met and started the project to change the current anime and manga industry, to protect royalties and copyrights for manga and anime artists for the secondary market. By utilizing blockchain technology, the creators are able to earn royalties forever as long as the trades of NFT are conducted. This project now employs more than 50 staff, including marketers from Hakuhodo, Netflix, Yahoo Japan, and financial institutions.
According to Digital Entertainment Asset's official website, many of the team members hold prizes and nominations from competitions in all over the world like Japan National Team representative finalist for the International Mathematical Olympiad in 2001, and champion of the Japan Parliament Debate Union Autumn Tournament 2014 and 5th place in the World University Debating Championship 2015.
Where Can I Buy DEAPcoin?
DEAPcoin is available for trading on a growing number of exchanges, with cryptocurrency and stablecoin pairs currently available.
[Gate] https://coinmarketcap.com/ja/exchanges/gate-io/ (USDT), [Bitpoint] https://coinmarketcap.com/exchanges/bitpoint-japan/, Bittrex Global offers Tether (USDT), while Indodaxl also offers [Indonesian Rupiah], Uniswap offers , Ethereum (ETH).
New to cryptocurrency? Read CoinMarketCap's easy guide to buying Bitcoin or any other token.
DEP价格统计
DEAPcoin 今日价格
DEAPcoin价格
¥0.04176
价格变动

24小时

-¥0.0001832

24h最低价/ 24h最高价

¥0.04104 /

¥0.04232

交易量

24小时

¥11,176,157.34

数量/市值
0.03701
市场占有率

0.00%

市场排名
#400
DEAPcoin市值

| | |
| --- | --- |
| 市值 | ¥301,969,196.80 |
| 完全稀释后市值 | ¥1,252,769,452.57 |
DEAPcoin 昨日价格
昨日低点/高点

¥0.04092 /

¥0.04232

昨日开盘价/收盘价

¥0.04111 /

¥0.04162

昨日变化
昨日交易量
¥10,776,022.45
DEAPcoin 价格历史记录
7日低点/高点

¥0.03582 /

¥0.04579

30日低点/高点

¥0.03578 /

¥0.04945

90日低点/高点

¥0.03537 /

¥0.1095

52周低点/高点

¥0.03537 /

¥0.6556

历史最高点

Nov 24, 2021 (10 months ago)

¥0.6556

历史最低点

Jan 03, 2021 (2 years ago)

¥0.03315

DEAPcoin投资回报率
DEAPcoin 供应量

| | |
| --- | --- |
| 流通供应量 | 7,231,239,464 DEP |
| 总供应量 | 30,000,000,000 DEP |
| 最大供应量 | 30,000,000,000 DEP |