DaVinci TokenVINCI
排名 8116
代币
On 661 watchlists
DaVinci Token价格 (VINCI)
0.00000004372 BTC0.54%
0.0000006485 ETH0.46%

  DaVinci Token VINCI
Self Reported Circulating Supply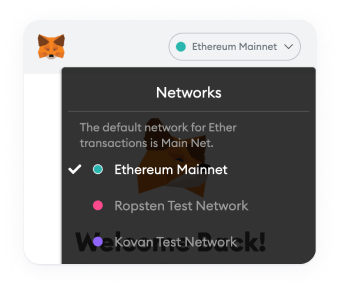 请切换钱包网络
在MetaMask应用程序中切换钱包网络以添加此合约。
DaVinci Token兑换为CNY的图表
Loading Data
Please wait, we are loading chart data
VINCI价格统计
DaVinci Token 今日价格
DaVinci Token价格
¥0.008591
价格变动

24h

-¥0.0004014

24h最低价/ 24h最高价

¥0.008355 /

¥0.009421

交易量

24h

¥291.44

数量/市值
0.001456
市场占有率

0.00%

市场排名
#8116
DaVinci Token市值

| | |
| --- | --- |
| 市值 | ¥200,185.09 |
| 完全稀释后市值 | ¥773,176.61 |
DaVinci Token 昨日价格
昨日低点/高点

¥0.008693 /

¥0.009503

昨日开盘价/收盘价

¥0.008841 /

¥0.009303

昨日变化
昨日交易量
¥114.56
DaVinci Token 价格历史记录
7日低点/高点

¥0.007793 /

¥0.01442

30日低点/高点

¥0.007793 /

¥0.04771

90日低点/高点

¥0.007793 /

¥0.3193

52周低点/高点

¥0.007793 /

¥1.22

历史最高点

Jan 05, 2022 (4 months ago)

¥1.22

历史最低点

May 16, 2022 (2 days ago)

¥0.007793

DaVinci Token投资回报率
无数据
DaVinci Token 供应量

| | |
| --- | --- |
| 流通供应量 | 23,302,124 VINCI |
| 总供应量 | 23,300,556 VINCI |
| 最大供应量 | 90,000,000 VINCI |
VINCI实时行情
DaVinci Token 今日价格 为 ¥0.008591 CNY,其 24 小时的交易量为 ¥291.44 CNY。 我们会实时更新VINCI兑换为CNY的价格。 DaVinci Token 在过去 24 小时内下跌了 4.04。 目前的 CoinMarketCap 排名为第 #8116 位,其市值为 暂不提供。 目前无法提供流通供给量信息 此外,供给量上限为90,000,000 VINCI 个货币。
目前 DaVinci Token 交易量最大的平台为 ViperSwap, 和 。 您可以在我们的 查找其他上市资产。
$VINCI is the HRC-20 governance and utility token for DaVinci Gallery. Below we will deep dive into a few highlights of how $VINCI redefines NFTs for the world and rewards active participation in all aspects of Harmony NFTs and deFi.
We centered the core of the $VINCI experience around three pillars Community Driven — A fair launch. No pre-sale, seed rounds, or early allocations to investors Inclusivity — Launching on all major Harmony DEX promoting competition Long term Sustainability — Promoting responsible farming, and provided needed capital to further development
You can add $VINCI to your wallet using the following info ChainId: 1666600000 Address: "0xb8e0497018c991e86311b64efd9d57b06aedbbae" Symbol: "VINCI" Name: "DaVinci Token" Decimals: 18 What makes $VINCI different then other yield farming tokens?
$VINCI is first and foremost the utility token of the daVinci.Gallery marketplace. This token was designed to provide artists, and collectors with a unique way to buy, sell, and invest in NFTs. We believe embracing the benefits of deFi and harnessing the incredible speed and efficiency of Harmony allow for a game-changer in the NFT space. A few examples Artists can earn $VINCI and then choose to increase their rewards through farming Collectors can earn $VINCI from artwork bought and sold and use rewards to farm and earn a yield Traditional deFi users can now leverage the growing NFT ecosystem on Harmony (8 Million ONE in sales since March across all Harmony NFT apps) Real Utility, Right Now
The $VINCI token is unique in another way, we have genuine applications on chain, ready to put $VINCI to use on day one! This is THE most important aspect of any token, on any chain. Having actual use cases, and being able to encourage healthy circulation allows for rapid expansion and growth of the DaVinci Gallery platform.
VINCI价格统计
DaVinci Token 今日价格
DaVinci Token价格
¥0.008591
价格变动

24h

-¥0.0004014

24h最低价/ 24h最高价

¥0.008355 /

¥0.009421

交易量

24h

¥291.44

数量/市值
0.001456
市场占有率

0.00%

市场排名
#8116
DaVinci Token市值

| | |
| --- | --- |
| 市值 | ¥200,185.09 |
| 完全稀释后市值 | ¥773,176.61 |
DaVinci Token 昨日价格
昨日低点/高点

¥0.008693 /

¥0.009503

昨日开盘价/收盘价

¥0.008841 /

¥0.009303

昨日变化
昨日交易量
¥114.56
DaVinci Token 价格历史记录
7日低点/高点

¥0.007793 /

¥0.01442

30日低点/高点

¥0.007793 /

¥0.04771

90日低点/高点

¥0.007793 /

¥0.3193

52周低点/高点

¥0.007793 /

¥1.22

历史最高点

Jan 05, 2022 (4 months ago)

¥1.22

历史最低点

May 16, 2022 (2 days ago)

¥0.007793

DaVinci Token投资回报率
无数据
DaVinci Token 供应量

| | |
| --- | --- |
| 流通供应量 | 23,302,124 VINCI |
| 总供应量 | 23,300,556 VINCI |
| 最大供应量 | 90,000,000 VINCI |