Celo

CELO
排名 103
货币
On 188,418 watchlists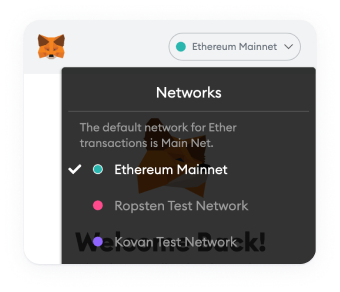 请切换钱包网络
在MetaMask应用程序中切换钱包网络以添加此合约。
Celo标签
Algorithm
自述标签
DeFi
Stablecoin
Algorithmic Stablecoin
Celo价格 (CELO)
0.0000358 BTC3.27%
0.0004975 ETH3.09%

  Celo CELO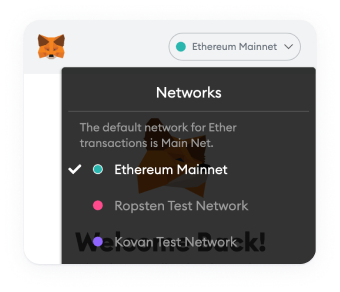 请切换钱包网络
在MetaMask应用程序中切换钱包网络以添加此合约。
Celo标签
Algorithm
自述标签
DeFi
Stablecoin
Algorithmic Stablecoin
Celo兑换为CNY的图表
Loading Data
Please wait, we are loading chart data
CELO价格统计
Celo 今日价格
Celo价格
¥5.58
价格变动

24小时

+¥0.102

24h最低价/ 24h最高价

¥5.36 /

¥5.72

交易量

24小时

¥205,072,500

数量/市值
0.07538
市场占有率

0.04%

市场排名
#103
Celo市值

| | |
| --- | --- |
| 市值 | ¥2,720,343,165 |
| 完全稀释后市值 | ¥5,580,784,078 |
Celo 昨日价格
昨日低点/高点

¥5.22 /

¥5.56

昨日开盘价/收盘价

¥5.39 /

¥5.55

昨日变化
昨日交易量
¥171,420,269
Celo 价格历史记录
7日低点/高点

¥5.04 /

¥5.69

30日低点/高点

¥3.61 /

¥5.72

90日低点/高点

¥2.74 /

¥5.72

52周低点/高点

¥2.74 /

¥35.24

历史最高点

Aug 30, 2021 (a year ago)

¥72.36

历史最低点

Nov 14, 2022 (3 months ago)

¥2.74

Celo投资回报率
Celo 供应量

| | |
| --- | --- |
| 流通供应量 | 487,448,202 CELO |
| 总供应量 | 1,000,000,000 CELO |
| 最大供应量 | 1,000,000,000 CELO |
CELO实时行情
Celo 今日价格 为 ¥5.58 CNY,其 24 小时的交易量为 ¥205,072,500 CNY。 我们会实时更新CELO兑换为CNY的价格。 Celo 在过去 24 小时内增长了 2.32。 目前的 CoinMarketCap 排名为第 #103 位,其市值为 ¥2,720,343,165 CNY。 其流通供给量为 487,448,202 CELO 个货币 此外,供给量上限为1,000,000,000 CELO 个货币。
目前 Celo 交易量最大的平台为 Binance, Deepcoin, OKX, BingX, 和 。 您可以在我们的 查找其他上市资产。
To learn more about this project, check out our deep dive into Celo.
What Is Celo (CELO)?
Celo is a carbon-negative, permissionless, layer-1 blockchain with a rich ecosystem of global partners building innovative Web3 dapps to support a more inclusive financial system.
Accessible to anyone with a mobile phone, the Celo ecosystem consists of a decentralized, proof-of-stake blockchain technology stack (the Celo platform), CELO governance asset, and several Mento stable assets (cUSD, cEUR, cREAL) that make it easy for real-world users to use digital assets. The open source Celo mainnet launched on [Earth Day 2020]. Today, it supports 1,000+ projects in over 150 countries, helping to create the conditions of prosperity for all. For more information, please visit Celo.org.
Who Are the Founders of Celo?
Celo was co-founded in 2017 by Rene Reinsberg, now President of the Celo Foundation; Marek Olszewski, current Chief Technology Officer at cLabs; and Sep Kamvar, computer scientist, artist, and former professor at MIT Media Lab.
What Makes Celo Unique?
The Celo blockchain is an EMV-compatible layer-1 platform that supports the CELO governance asset and otherERC-20 Mento stable assets, which may be used to pay for transaction fees. With its interoperability, cross-chain compatibility, and mission to create the conditions of prosperity for all, Celo is capable of bringing the regenerative finance (ReFi) movement mainstream by accelerating global financial inclusion, community commerce, and climate-positive technology across multiple ecosystems in parallel. Importantly, Celo is also one of the world's first [carbon-negative] blockchains. Its proof-of-stake consensus mechanism requires a small fraction of the energy used by proof-of-work chains. The Celo community's commitment to the planet goes even further, as an integral partner in the Climate Collective, an expanding coalition of companies building at the intersection of Web3 and climate action. The Mento Reserve, supported by the Mento Protocol, which allows access to various stable assets to users on the Celo blockchain, further holds a diversified portfolio of digital assets, with plans to have 40% of the Reserve represented by natural capital-backed assets in four years' time.
Another unique feature of Celo is its mobile-first design, which can help reach billions of global users at scale. This includes a light-client syncing mechanism called Plumo, a zk-SNARK-based system that allows Celo mobile and resource-constrained users to sync to the Celo blockchain faster, while using only a few kilobytes of data; mapping encrypted phone numbers to wallet addresses (so users can send digital assets to friends and family in their contact lists); or accessing an ecosystem of dapps, like the Valora Wallet, via low-powered smartphone devices. Each of these makes transacting on the blockchain easier for real world users of all experience levels. To learn more about Celo's uniqueness, visit the Celo library of technical documentation and Github.
How Many Celo (CELO) Coins Are There in Circulation?
CELO governance asset has a fixed supply of one billion. CELO assets in circulation are split between the Mento Reserve and a community of CELO holders.
How Is the Celo Network Secured?
The Celo blockchain uses a proof-of-stake consensus mechanism. The CELO governance asset supports the security, growth, and development of the platform by enabling CELO holders to stake the asset in support of Celo Validators, vote on changes or additions to the core technology proposed by community members, and engage directly with dapps on the Celo Platform. Validators play an important role in participating in the consensus mechanism of the Celo Platform. They help secure the Celo network and act independently to verify transactions and propose blocks to add to the blockchain.
Where Can You Buy Celo (CELO)?
CELO can be purchased with fiat on Coinbase (where it's listed as CGLD), Blockchain.com and via global onramps, such as MoonPay, Ramp Network, and Simplex/Nuvei. CELO can also be found onmajor exchanges, including Huobi and Gate.io.
CELO价格统计
Celo 今日价格
Celo价格
¥5.58
价格变动

24小时

+¥0.102

24h最低价/ 24h最高价

¥5.36 /

¥5.72

交易量

24小时

¥205,072,500

数量/市值
0.07538
市场占有率

0.04%

市场排名
#103
Celo市值

| | |
| --- | --- |
| 市值 | ¥2,720,343,165 |
| 完全稀释后市值 | ¥5,580,784,078 |
Celo 昨日价格
昨日低点/高点

¥5.22 /

¥5.56

昨日开盘价/收盘价

¥5.39 /

¥5.55

昨日变化
昨日交易量
¥171,420,269
Celo 价格历史记录
7日低点/高点

¥5.04 /

¥5.69

30日低点/高点

¥3.61 /

¥5.72

90日低点/高点

¥2.74 /

¥5.72

52周低点/高点

¥2.74 /

¥35.24

历史最高点

Aug 30, 2021 (a year ago)

¥72.36

历史最低点

Nov 14, 2022 (3 months ago)

¥2.74

Celo投资回报率
Celo 供应量

| | |
| --- | --- |
| 流通供应量 | 487,448,202 CELO |
| 总供应量 | 1,000,000,000 CELO |
| 最大供应量 | 1,000,000,000 CELO |