CellframeCELL
排名 778
代币
On 23,985 watchlists
Cellframe价格 (CELL)
0.00001303 BTC7.79%
0.0001945 ETH6.58%

  Cellframe CELL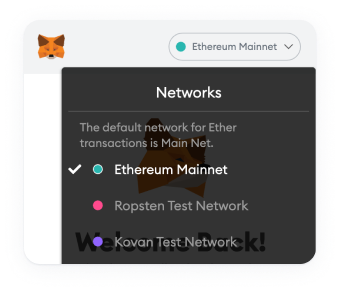 请切换钱包网络
在MetaMask应用程序中切换钱包网络以添加此合约。
Cellframe兑换为CNY的图表
Loading Data
Please wait, we are loading chart data
CELL价格统计
Cellframe 今日价格
Cellframe价格
¥2.56
价格变动

24h

-¥0.1993

24h最低价/ 24h最高价

¥2.49 /

¥2.71

交易量

24h

¥1,025,149.25

数量/市值
0.01391
市场占有率
无数据
市场排名
#778
Cellframe市值

| | |
| --- | --- |
| 市值 | ¥73,710,298.75 |
| 完全稀释后市值 | ¥77,694,064.60 |
Cellframe 昨日价格
昨日低点/高点

¥2.61 /

¥2.87

昨日开盘价/收盘价

¥2.71 /

¥2.61

昨日变化
昨日交易量
¥808,043.10
Cellframe 价格历史记录
7日低点/高点

¥2.22 /

¥2.84

30日低点/高点

¥2.18 /

¥6.08

90日低点/高点

¥2.18 /

¥13.30

52周低点/高点

¥2.18 /

¥87.76

历史最高点

Nov 16, 2021 (6 months ago)

¥87.76

历史最低点

May 16, 2022 (8 days ago)

¥2.18

Cellframe投资回报率
Cellframe 供应量

| | |
| --- | --- |
| 流通供应量 | 28,746,366 CELL |
| 总供应量 | 29,735,000 CELL |
| 最大供应量 | 30,300,000 CELL |
CELL实时行情
Cellframe 今日价格 为 ¥2.56 CNY,其 24 小时的交易量为 ¥1,025,118 CNY。 我们会实时更新CELL兑换为CNY的价格。 Cellframe 在过去 24 小时内下跌了 6.80。 目前的 CoinMarketCap 排名为第 #778 位,其市值为 ¥73,708,083 CNY。 其流通供给量为 28,746,366 CELL 个货币 此外,供给量上限为30,300,000 CELL 个货币。
目前 Cellframe 交易量最大的平台为 Gate.io, BKEX, PancakeSwap (V2), LATOKEN, 和 。 您可以在我们的 查找其他上市资产。
What Is Cellframe (CELL)?
Cellframe is a quantum-resistant layer-1 network focused on facilitating secure and scalable cross-chain transfers. Cellframe aims to create an infrastructure for decentralized low-level services through its multichain nature. It is a quantum-resistant, multi-channel blockchain that allows for multiple key and signing algorithms.
Cellframe unlocks a specific capability of smart contracts that is currently not possible — interacting directly with the resources of an operating system. As a result, Cellframe services can leverage computing power, disk space, and the Internet channel of operating systems to carry out necessary business logic.
CELL is the native utility token that is used for: *Proof of stake consensus *Value transfer within the Cellframe ecosystem *Participation in Cellchain auctions and leasing
How Many CELL Coins Are There in Circulation?
There was around 5.4 million CELL in circulation as of March 17th 2021, consisting of 2,340,675 CELL from the venture round, 1,060,500 from the TrustSwap IDO and 1,999,800 from the Uniswap ILO.
Who Are the Founders of Cellframe?
Cellframe was founded in 2017 by Sergey Sevantsyan and Dmitry Gerasimov, both of whom have extensive experience in blockchain and traditional ICT.
Sergey Sevantsyan, CEO of Cellframe, is an international keynote speaker with 25+ years of experience in ICT. In terms of the blockchain industry, he is a partner of Ethereum Moscow, has been involved in over 100 events worldwide, and has helped at least 30 projects conduct their ICO.
Dmitry Gerasimov is the CTO of Cellframe and has extensive experience as a developer in the field of network security and quantum computing. Before Cellframe he worked as a physicist and as the CTO of 2 commercial VPN's.
Where Can I Buy Cellframe (CELL)?
CELL is available for trading on Uniswap as a CELL/ETH pair. (https://coinmarketcap.com/exchanges/uniswap-v2/)
CELL价格统计
Cellframe 今日价格
Cellframe价格
¥2.56
价格变动

24h

-¥0.1993

24h最低价/ 24h最高价

¥2.49 /

¥2.71

交易量

24h

¥1,025,149.25

数量/市值
0.01391
市场占有率
无数据
市场排名
#778
Cellframe市值

| | |
| --- | --- |
| 市值 | ¥73,710,298.75 |
| 完全稀释后市值 | ¥77,694,064.60 |
Cellframe 昨日价格
昨日低点/高点

¥2.61 /

¥2.87

昨日开盘价/收盘价

¥2.71 /

¥2.61

昨日变化
昨日交易量
¥808,043.10
Cellframe 价格历史记录
7日低点/高点

¥2.22 /

¥2.84

30日低点/高点

¥2.18 /

¥6.08

90日低点/高点

¥2.18 /

¥13.30

52周低点/高点

¥2.18 /

¥87.76

历史最高点

Nov 16, 2021 (6 months ago)

¥87.76

历史最低点

May 16, 2022 (8 days ago)

¥2.18

Cellframe投资回报率
Cellframe 供应量

| | |
| --- | --- |
| 流通供应量 | 28,746,366 CELL |
| 总供应量 | 29,735,000 CELL |
| 最大供应量 | 30,300,000 CELL |