CartesiCTSI
Cartesi价格 (CTSI)
0.00001712 BTC1.37%
0.0002277 ETH2.49%

  Cartesi CTSI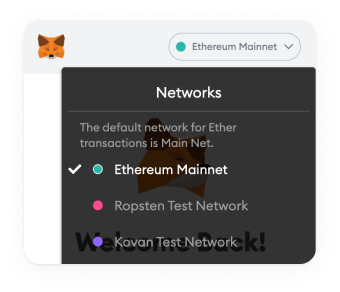 请切换钱包网络
在MetaMask应用程序中切换钱包网络以添加此合约。

CertiK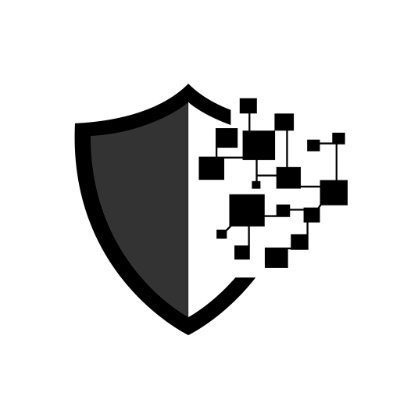 SlowMist
Cartesi标签
自述标签
PoS
Platform
Cosmos Ecosystem
Scaling
Smart Contracts
Smart Contracts
Staking
DApp
Ethereum Ecosystem
Cartesi兑换为CNY的图表
Loading Data
Please wait, we are loading chart data
CTSI实时行情
Cartesi 今日价格 为 ¥6.29 CNY,其 24 小时的交易量为 ¥338,559,602 CNY。 我们会实时更新CTSI兑换为CNY的价格。 Cartesi 在过去 24 小时内增长了 4.60。 目前的 CoinMarketCap 排名为第 #161 位,其市值为 ¥2,993,293,657 CNY。 其流通供给量为 475,920,031 CTSI 个货币 此外,供给量上限为1,000,000,000 CTSI 个货币。
目前 Cartesi 交易量最大的平台为 Binance, Mandala Exchange, Huobi Global, Upbit, 和 。 您可以在我们的 查找其他上市资产。
What is Cartesi (CTSI)?
Cartesi is the first OS on the blockchain, and their Layer-2 solution integrates Linux and standard programming environments to blockchain. This allows developers to code scalable smart contracts with rich software tools, libraries, and services they are used to.
Cartesi bridges the gap between mainstream software and blockchain, welcoming millions of new startups and their developers to blockchain by bringing Linux to blockchain applications. Cartesi combines a groundbreaking virtual machine, optimistic roll-ups, and side-chains to revolutionize the way developers create blockchain applications.
CTSI Overview and Use Cases
CTSI is a utility token that works as a crypto-fuel for Noether.
Stakers receive CTSI rewards by staking their tokens and participating in the network.
Node runners are selected randomly according to a PoS system and gain the right to create the next block.
Users of the network pay CTSI fees to insert data on the side-chain.
CTSI also plays a role with Descartes Rollups.
CTSI will be used by DApps to outsource the execution of verifiable and enforceable computation to entities running Descartes nodes.
Full details can be read on the Cartesi Network and CTSI article.
What makes Cartesi Unique?
What gives Cartesi a competitive edge as a layer-2 and optimistic rollups solution is that it allows developers to code their smart contracts and DApps directly with mainstream software components and Linux OS resources. That represents more than an incremental improvement to decentralized applications. It is a necessary step toward the maturity of the whole blockchain ecosystem. Allowing mainstream programmability means that DApp developers have an entirely new expressive power to create from simple to rather complex smart contracts. It also means opening the doors for extensive adoption of regular developers who have never programmed for blockchain, as they will create decentralized applications with a coding experience similar to desktop or web.
Key Highlights
Cartesi is a layer-2 infrastructure for blockchains that allows developers to code highly scalable smart contracts with mainstream software stacks on a Linux VM. Cartesi uses a combination of rollups and side-chains.
Mainstream programmability: Developers create smart contracts with mainstream software stacks, taking a productive leap from the limited programmability of blockchain-specific VM's to coding with software components supported by Linux.
Large scalability: Cartesi enables million-fold computational scalability, data availability of large files and low transaction costs. All while preserving the strong security guarantees of the underlying blockchain.
Privacy guarantees: Cartesi allows for decentralized games where players conceal their data and Enterprise applications that run on sensitive data, preserving privacy on DApps.
Portability: Cartesi is blockchain-agnostic and will run on top of the most important chains. The current implementations already support Ethereum, Binance Smart Chain, Matic (Polygon), with Elrond coming soon.
Who Are the Founders of Cartesi?
The most important asset for Cartesi is a team of very strong professionals, researchers and engineers extremely excited to create and implement novelty in the blockchain space.
Cartesi is made up of a team that comes from very high profile backgrounds, real-world experience at top companies such as Microsoft Research, and PhD's from top universities like ETH Zurich and Princeton.
To read about our story and see our full team, visit our about page.
Where Can You Buy Cartesi (CTSI)?
You can buy Cartesi (CTSI) on any supported exchange. For the latest list of exchanges and trading pairs for this cryptocurrency, visit the Cartesi ecosystem page.
CTSI兑换为CNY的转换器
CTSI价格统计
Cartesi 今日价格
Cartesi价格
¥6.29
价格变动

24h

¥0.2496

24h最低价/ 24h最高价

¥5.83 /

¥6.36

交易量

24h

¥338,559,602.25

数量/市值
0.1131
市场占有率

0.02%

市场排名
#161
Cartesi市值

| | |
| --- | --- |
| 市值 | ¥2,993,293,657.15 |
| 完全稀释后市值 | ¥6,289,488,701.44 |
Cartesi 昨日价格
昨日低点/高点

¥5.83 /

¥6.43

昨日开盘价/收盘价

¥6.43 /

¥6.30

昨日变化
昨日交易量
¥379,345,863.04
Cartesi 价格历史记录
7日低点/高点

¥5.78 /

¥7.60

30日低点/高点

¥4.62 /

¥11.00

90日低点/高点

¥3.14 /

¥11.00

52周低点/高点

¥0.2494 /

¥11.17

历史最高点

May 09, 2021 (7 months ago)

¥11.17

历史最低点

May 10, 2020 (2 years ago)

¥0.1708

Cartesi投资回报率
Cartesi 供应量

| | |
| --- | --- |
| 流通供应量 | 475,920,031 CTSI |
| 总供应量 | 1,000,000,000 CTSI |
| 最大供应量 | 1,000,000,000 CTSI |