BSCstarterSTART
BSCstarter价格 (START)
0.0003253 BTC1.12%
0.005384 ETH2.48%

  BSCstarter START
Price:

¥122.58 

4.82%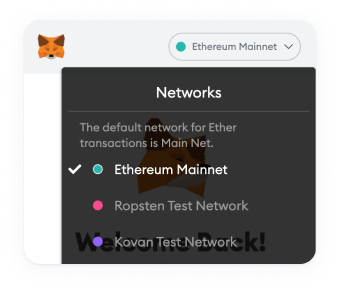 Please change the wallet network
Change the wallet network in the MetaMask Application to add this contract.
BSCstarter Chart
Loading Data
Please wait, we are loading chart data
START实时行情
BSCstarter 今日价格 为 ¥122.58 CNY,其 24 小时的交易量为 ¥2,681,234 CNY。 BSCstarter 在过去 24 小时内增长了 4.82。 目前的 CoinMarketCap 排名为第 #2958 位,其市值为 暂不提供。 目前无法提供流通供给量信息 此外,供给量上限为1,000,000 START 个货币。
目前 BSCstarter 交易量最大的平台为 Bidesk, 和 PancakeSwap。 您可以在我们的 加密货币交易平台页面 查找其他上市资产。
What Is BSCstarter (START)?
Rugs can easily overshadow the great potential of our growing ecosystem. We are here to present the community with tools to help change that.
Innovation for bootstrapped projects has been grinding to a halt on the Ethereum blockchain. Exorbitant gas fees have nearly caused new project launches to stall and existing projects to lose user engagement — staking, claiming, and normal trades are costing ETH users hundreds in transaction fees.
And this trend will likely continue.
But innovation cannot be stopped. Over the past quarter, developers have sought lower-cost options to deploy their experiments. The Binance Smart Chain (BSC) has become the go-to platform for new product launches based on Solidity, and for existing projects looking to stay alive.
BSC launchpads today are increasingly bureaucratic — requiring KYC and a manual selection process that is a reminder of the old barriers that have traditionally kept new innovation only accessible to the rich. We believe communities are an important contributor to addressing many of the world's problems. We believe, that given the correct tools, communities can come together and take matters into their own hands.
That is why we have developed BSCstarter — it is a community-governed launchpad for raising capital for BSC projects, that isn't filled with government red tape and KYC rules. Instead, it is the BSCstarter community that will determine which projects to list. It is the BSCstarter community that uses their collective due diligence and DYOR skills to vote Yes or No on projects coming through BSCstarter looking for funds.
The BSCstarter community is self-empowered to:
Performing due diligence on every submitted application on their own
For community members holding at least 1,000 START tokens, approving or denying applicants
Any community and non-community member can invest in approved START projects
Community members can approve a future grant of 1,000 START tokens if the project is on track as promised one month after the sale
FREE audit for projects who successfully complete a raise, by a trusted community auditor not corporate suit auditors
There are no special conditions — every project approved by our community is automatically given a 1,000 START token Incubation Grant, with a 30-day lock from the day of listing on PancakeSwap.
The BSCstarter developers benefit from: * A reliable and vibrant, fully self-governed community seeking trustworthy launches on BSC * An open and self-service application process, available for a one-man dev shop or 100-man operation * An ecosystem that will help increase their chances of success via connections and potential partners who are aligned with their vision * FREE contract audits by well-known community members (Rug Detectives and VidarTheAuditor) * A wonderful user experience for their customers
How Many START Coins Are in Circulation?
BSCstarter launches on March 8, 2021 with 1 million START tokens. The distribution of its START tokens is as follows, with over 67.5% tokens assigned to presale and automatic liquidity listing and locking:
Total Supply: 1,000,000 START Presale Supply: 450,000 START Liquidity: 225,000 START Incubator Grant: 175,000 START Development: 75,000 START Team: 50,000 START Marketing: 25,000 START
Who Is the Team Behind BSCstarter?
The BSCstarter team consists of its founder and lead developer with experience as a founding member of the Telos blockchain and Qubicles platform, plus additional industry work with YFL, Seal Finance and others; a lead UX developer with experience working on YFLink.io and smaller DeFi services, and a marketing manager with a hands-on combination of degen and professional experience promoting products.
Where Can I Buy BSCstarter (START)?
START will be available for trading on PancakeSwap on March 8, 2021.
New to cryptocurrency? Read CoinMarketCap's easy guide to buying Bitcoin or any other token.
START价格统计
BSCstarter 今日价格
BSCstarter价格
¥122.58
价格变动

24h

¥5.64

24h最低价/ 24h最高价

¥113.06 /

¥130.05

交易量

24h

¥2,681,234.40

Volume / Market Cap
无数据
市场占有率
无数据
市场排名
#2958
BSCstarter市值

| | |
| --- | --- |
| 市值 | 无数据 |
| 完全稀释后市值 | ¥122,580,651.23 |
BSCstarter 昨日价格
昨日低点/高点

¥113.06 /

¥125.33

昨日开盘价/收盘价

¥117.35 /

¥115.39

昨日变化
昨日交易量
¥2,523,023.59
BSCstarter 价格历史记录
7日低点/高点

¥113.06 /

¥176.26

30日低点/高点

¥104.99 /

¥5,722.18

90日低点/高点

¥46.22 /

¥5,722.18

52周低点/高点

¥46.22 /

¥5,722.18

历史最高点

Apr 17, 2021 (21 days ago)

¥5,722.18

历史最低点

Mar 21, 2021 (2 months ago)

¥46.22

BSCstarter投资回报率
BSCstarter 供应量

| | |
| --- | --- |
| 流通供应量 | 无数据 |
| 总供应量 | 无数据 |
| 最大供应量 | 1,000,000 START |