Please note that the BSC contract address on this page is a wormhole address, which are designed to facilitate cross-chain transactions of wrapped versions of this asset.

AuroryAURY
Aurory价格 (AURY)
0.0002763 BTC1.87%
0.00423 ETH3.62%

  Aurory AURY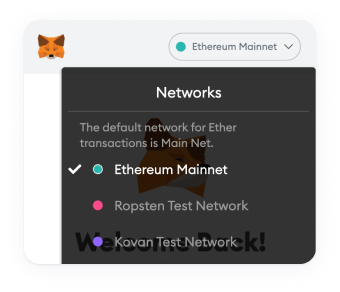 请切换钱包网络
在MetaMask应用程序中切换钱包网络以添加此合约。
Aurory兑换为CNY的图表
Loading Data
Please wait, we are loading chart data
Live Aurory Chat
Enlarge
What's happening on Aurory?

AURY价格统计
Aurory 今日价格
Aurory价格
¥60.07
价格变动

24h

¥-3.17

24h最低价/ 24h最高价

¥59.95 /

¥63.06

交易量

24h

¥12,868,681.80

数量/市值
0.02232
市场占有率

0.00%

市场排名
#378
Aurory市值

| | |
| --- | --- |
| 市值 | ¥576,663,863.75 |
| 完全稀释后市值 | ¥6,006,915,247.59 |
Aurory 昨日价格
昨日低点/高点

¥62.53 /

¥63.56

昨日开盘价/收盘价

¥63.56 /

¥62.90

昨日变化
昨日交易量
¥14,037,385.88
Aurory 价格历史记录
7日低点/高点

¥59.95 /

¥75.08

30日低点/高点

¥59.95 /

¥91.05

90日低点/高点

¥59.95 /

¥147.61

52周低点/高点

¥59.95 /

¥147.61

历史最高点

Nov 07, 2021 (3 months ago)

¥147.61

历史最低点

Jan 24, 2022 (7 minutes ago)

¥59.95

Aurory投资回报率
无数据
Aurory 供应量

| | |
| --- | --- |
| 流通供应量 | 9,600,000 AURY |
| 总供应量 | 100,000,000 AURY |
| 最大供应量 | 100,000,000 AURY |
AURY实时行情
Aurory 今日价格 为 ¥60.07 CNY,其 24 小时的交易量为 ¥12,869,155 CNY。 我们会实时更新AURY兑换为CNY的价格。 Aurory 在过去 24 小时内下跌了 4.59。 目前的 CoinMarketCap 排名为第 #378 位,其市值为 ¥576,685,087 CNY。 其流通供给量为 9,600,000 AURY 个货币 此外,供给量上限为100,000,000 AURY 个货币。
目前 Aurory 交易量最大的平台为 FTX, Huobi Global, Bitget, KuCoin, 和 。 您可以在我们的 查找其他上市资产。
What Is Aurory (AURY)?
Aurory is a Japanese role-playing game built on Solana and set in a retro-futuristic universe. Players get to choose between different game modes, such as solo game mode and two multiplayer modes. The solo game mode is a fully hand-drawn side-scrolling game in 2D animation. Players follow the quest of Helios, a retro-futuristic cat-like protagonist, and have to fulfill quests, talk to NPCs, and defeat opponents to advance the plot. Defeated opponents will be earned as NFTs, which can then later be used as part of the multiplayer mode.
In those, players will be able to stake NFTs they earned by defeating monsters to win in-game skins, unique and legendary cards, and power-ups. These items can then later be used against other players or traded on the native marketplace. The team also plans a player-versus-player mode, where gamers can challenge each other by choosing five of their items and cards to fight in a contest. The winner gets to collect all the tokens paid to begin the battle. A leaderboard will rank players based on their achievements and allow them to compete for giveaways.
Who Are the Founders of Aurory?
Aurory was founded by co-founder and Creative and Art Director Yann Penno and Marketing and Operations lead and second co-founder Paul Vadillo. Penno brings long-standing experience in the gaming industry with 14 years of work as a 2D/3D animator and art/creative director for indie games. His colorful visual style and cute characters are exemplary for the design of Aurory and are somewhat reminiscent of Dragonball. Vadillo has been a full-time investor in cryptocurrencies since 2019. The eight-person strong team is completed by five more animators and designers and complemented by two advisors.
What Makes Aurory Unique?
Aurory utilizes the same play-to-earn game mechanics that have made games like Axie Infinity (AXS) wildly successful. Players can earn tokens and NFTs by playing the game, which can later be used to buy items in the marketplace and improve their chances of success in the game.
NFTs in the Aurory universe are called Aurorians and have several utilities for the game. First, they serve as visual identity in the game. In other words, a player's Aurorian is his avatar. Aurorians give players access to future game modes and function as keys to test and validate additional modes that will be added to player-versus-player. In the future, Aurorians are supposed to act as in-game skin modelized in 3D that will allow players to evolve in future gameplay modes.
These NFTs can also be used as collateral to borrow liquidity against on the Serum DEX. The team also plans to have farming and staking options for the AURY token.
Related Pages:
Check out Axie Infinity (AXS) — a pet-oriented trading game incorporating NFTs.
Check out AnRKey X (ANRX) — another highly popular NFT game.
Learn how NFTs work in our guide to non-fungible tokens.
Get the latest crypto news and latest trading insights with the CoinMarketCap blog.
How Many Aurory (AURY) Coins Are There in Circulation?
Aurory hasn't yet published a whitepaper, so there is no information out about its tokenomics. The only information provided so far has been that players will be able to earn interest on their AURY by staking them and farming liquidity. However, no timetable or detailed information has been published regarding this.
How Is the Aurory Network Secured?
Aurory will be set up on the Solana blockchain. The team selected Solana for its fast transaction times and minuscule transaction fees. It is part of a bigger push of upcoming blockchain games on Solana, such as Star Atlas.
Solana is a layer one blockchain with a proof-of-stake consensus mechanism with partial Byzantine Fault Tolerance. It has 200 nodes operating worldwide that can, at their peak, process up to 50,000 transactions per second. Solana performs a set of coordinated optimizations to achieve such impressive performance and processes transactions in a multi-threaded way, which sets it apart from slower blockchains.
When Will Aurory (AURY) Trading Begin?
Aurory trading is supposed to launch on Serum; however, no launch date has been specified as of late August 2021.
Where Can You Buy Aurory (AURY)?
AURY is supposed to be traded on Serum in the future.
If you want to learn more about how you can start buying cryptocurrencies, you can read more in our guide here.
Live Aurory Chat
Enlarge
What's happening on Aurory?

AURY价格统计
Aurory 今日价格
Aurory价格
¥60.07
价格变动

24h

¥-3.17

24h最低价/ 24h最高价

¥59.95 /

¥63.06

交易量

24h

¥12,868,681.80

数量/市值
0.02232
市场占有率

0.00%

市场排名
#378
Aurory市值

| | |
| --- | --- |
| 市值 | ¥576,663,863.75 |
| 完全稀释后市值 | ¥6,006,915,247.59 |
Aurory 昨日价格
昨日低点/高点

¥62.53 /

¥63.56

昨日开盘价/收盘价

¥63.56 /

¥62.90

昨日变化
昨日交易量
¥14,037,385.88
Aurory 价格历史记录
7日低点/高点

¥59.95 /

¥75.08

30日低点/高点

¥59.95 /

¥91.05

90日低点/高点

¥59.95 /

¥147.61

52周低点/高点

¥59.95 /

¥147.61

历史最高点

Nov 07, 2021 (3 months ago)

¥147.61

历史最低点

Jan 24, 2022 (7 minutes ago)

¥59.95

Aurory投资回报率
无数据
Aurory 供应量

| | |
| --- | --- |
| 流通供应量 | 9,600,000 AURY |
| 总供应量 | 100,000,000 AURY |
| 最大供应量 | 100,000,000 AURY |