Synapse

SYN
排名 200
代币
On 23,257 watchlists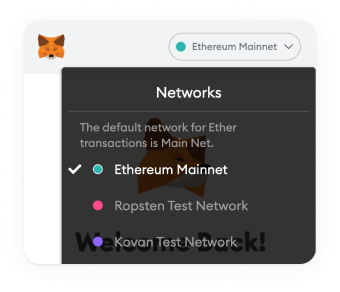 请切换钱包网络
在MetaMask应用程序中切换钱包网络以添加此合约。
Synapse标签
Platform
自述标签
DeFi
DAO
Layer 2
Rollups
Cross-Chain
Synapse价格 (SYN)
0.00003132 BTC1.06%
0.0004942 ETH1.14%

  Synapse SYN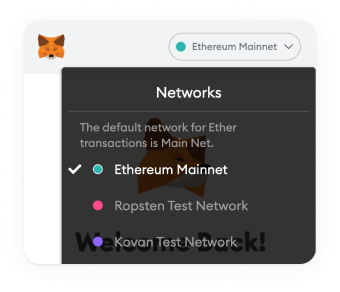 请切换钱包网络
在MetaMask应用程序中切换钱包网络以添加此合约。
Synapse标签
Platform
自述标签
DeFi
DAO
Layer 2
Rollups
Cross-Chain
Synapse兑换为CNY的图表
Loading Data
Please wait, we are loading chart data
SYN价格统计
Synapse 今日价格
Synapse价格
¥5.8262
价格变动

24小时

-¥0.275

24h最低价/ 24h最高价

¥5.8050 /

¥6.3698

交易量

24小时

¥111,591,319

数量/市值
0.137
市场占有率

0.01%

市场排名
#200
Synapse市值

| | |
| --- | --- |
| 市值 | ¥814,342,457 |
| 完全稀释后市值 | ¥1,456,540,723 |
Synapse 昨日价格
昨日低点/高点

¥5.8779 /

¥6.3698

昨日开盘价/收盘价

¥5.9388 /

¥5.9187

昨日变化
昨日交易量
¥116,336,178
Synapse 价格历史记录
7日低点/高点

¥5.6583 /

¥7.1221

30日低点/高点

¥5.4582 /

¥9.9634

90日低点/高点

¥3.1219 /

¥12.10

52周低点/高点

¥2.9416 /

¥28.02

历史最高点

Oct 23, 2021 (a year ago)

¥34.50

历史最低点

Dec 22, 2022 (3 months ago)

¥2.9416

Synapse投资回报率
无数据
Synapse 供应量

| | |
| --- | --- |
| 流通供应量 | 139,773,376 SYN |
| 总供应量 | 192,696,599 SYN |
| 最大供应量 | 250,000,000 SYN |
SYN实时行情
Synapse 今日价格 为 ¥5.83 CNY,其 24 小时的交易量为 ¥111,591,319 CNY。 我们会实时更新SYN兑换为CNY的价格。 Synapse 在过去 24 小时内下跌了 4.08。 目前的 CoinMarketCap 排名为第 #200 位,其市值为 ¥814,342,457 CNY。 其流通供给量为 139,773,376 SYN 个货币 此外,供给量上限为250,000,000 SYN 个货币。
目前 Synapse 交易量最大的平台为 Binance, Deepcoin, Bitrue, BTCEX, 和 。 您可以在我们的 查找其他上市资产。
Synapse is an interoperability protocol designed for safely and securely sending arbitrary data between blockchains. The protocol is comprised of: 1. Generalized Cross-chain Communication 2. Optimistic Security Model 3. Synapse Bridge
Cross-Chain Messaging With Synapse's generalized messaging system, any arbitrary data can be sent across chains in a secure and seamless way. Applications no longer have to be separately deployed across multiple blockchains; they can be deployed on a single chain and communicate with other chains to create the exact same user experience from one central application layer. Generic message passing also includes smart contract calls, enabling smart contracts on different chains to easily interoperate with one another. Stated simply, Synapse's generic messaging acts as a framework for universal blockchain composability.
Optimistic Verification Synapse's optimistic verification is inspired by Celo's Optics protocol. A multi-chain future is an inevitability. In such a future, generalized messaging and bridge protocols become integral pieces of infrastructure; unfortunately, the security models underlying many of today's interoperability platforms leave much to be desired.
The security models of most bridges today can be characterized in three ways: * Locally verified — only parties involved in a given cross-chain interaction verify transactions * Natively verified — all validators of the two blockchains involved in a transaction verify the message * Externally verified — an external validator set is used to verify transactions between chains
Even with these three main archetypes for cross-chain verification, most bridges today still effectively operate as basic multi-sig consensus schemes in order to create a faster user experience. While these systems are useful for fast finality, that speed comes at a cost, exposing users to security threats. As espoused in the Interoperability Trilemma, certain tradeoffs are inherent in cross-chain communication. Trading security for speed has resulted in a multitude of bridge hacks totalling well over $500 million USD in cumulative funds lost.
Optimistic verification borrows from optimistic rollups in that transactions are assumed to be honest by default with a network of off-chain actors responsible for submitting fraud proofs during the course of an optimistic window to disallow any fraudulent transactions. This mechanism adds a significant layer of security to the network, making it far more costly for a bad actor to conduct an attack versus the existing M of N mechanism. Externally verified networks rely on an honest majority assumption whereas optimistic verification relies on a single honest verifier assumption. Optimistic verification just needs one honest guard to behave honestly for the system to remain secure. Rather than a bad actor needing to co-opt M number of validators, that actor would need to co-opt all N actors, and the cost to attack the network becomes unbounded as the number of N fraud watchers increases. Naturally, the added security requires a trade-off - here, latency.
There are four off-chain actors responsible for security of Synapse's optimistic verification mechanism: * Notary — responsible for signing merkle root on each supported chain and bonding SYN behind attestations * Broadcaster — responsible for forwarding updates from home contracts to replica contracts * Guard — responsible for observing cross-chain messages and submitting fraud proofs when detecting malicious state updates * Executor — responsible for posting the final transaction once the latency window is completed
Synapse Bridge The Synapse Bridge is the first user-facing product built on top of the cross-chain communication network.
Synapse Bridge allows users to seamlessly swap on-chain assets across 15+ EVM and non-EVM blockchains in a safe and secure manner. The bridge supports two types of bridging: * Canonical Token Bridging — bridging of wrapped assets across chains * Liquidity-based Bridging — bridging of native assets across cross-chain stableswap pools Synapse Bridge is also available for developers who want to integrate cross-chain asset swapping natively into their application. By leveraging the bridge, developers can build truly cross-chain DeFi applications including cross-chain DEX, lending platforms, margining systems, derivatives markets, yield aggregators, and much more. The cross-chain AMM gives users access to the deep liquidity, low fees, and minimal slippage. In a short span of time, our bridge has become one of the most widely used and trusted bridges, processed nearly $11 billion in total volume, serviced hundreds of thousands of users as well as mass scale dapps like DeFi Kingdoms.
Synapse Chain Synapse Chain is an Ethereum-based optimistic rollup designed to serve as a sovereign execution environment for cross-chain use cases. Synapse Chain will offer developers a generalized smart contract interface for building natively cross-chain use cases by leveraging Synapse's cross-chain messaging system. Applications built on Synapse Chain will be able to execute their business logic across any blockchain. The impetus to build a sovereign chain to facilitate cross-chain messaging comes from the core contributing team's learnings working with teams building cross-chain applications, namely that a programming environment specifically suited for use cases built atop the messaging system makes managing deployment and state across chains much simpler, and that cross-chain business logic is much more efficient when hosted on a single execution environment. This allows for users to interact with state in an atomic way, even if it's deployed across various blockchains. As a principle, complex business logic shouldn't be spread amongst 10 blockchains. Similarly, developers can birth a whole suite of new primitives with multi-chain state that's deployed on a single blockchain. These primitives can then be used as building blocks for completely new user experiences and applications that are better tailored to our multi-chain reality. Another novel feature of Synapse Chain is that it will be used to store the attestations made by Synapse's security system on the validity of cross-chain transactions. In most other messaging systems, as the number of connected chains goes up, so does the number of contracts that have to be updated to keep track of every message. With Synapse Chain, only one chain needs to be updated with each valid cross-chain transaction, decreasing smart contract complexity, and ultimately, the gas costs required to use the system. Since Synapse Chain is a rollup that settles back to Ethereum, all historical attestations of the system's cross-chain transactions are made available via Ethereum. As mentioned above, Synapse Chain is built as an Optimistic Rollup. Why this route, as opposed to constructing a new monolithic chain? There are four primary reasons for this design choice: * EVM Compatibility * Security * User Experience * Simplicity
EVM Compatibility Synapse Chain will leverage the EVM to ensure composability with the rich developer and application ecosystem built around it. Not only will building applications on Synapse Chain match the developer experience of existing EVM blockchains, but existing decentralized applications can easily be deployed to Synapse Chain with little to no architectural changes. This ensures that Synapse Chain can bootstrap a vibrant ecosystem of cross-chain applications from its earliest days.
Security While blockspace designed for more granular use cases can dramatically increase throughput, fees, and overall user experience, it often does so at the expense of security. Instead of needing to bootstrap independent security systems, optimistic rollups enable dapps to leverage the security and decentralization of Ethereum's base layer, which has the highest security spend out of any generalized smart contract blockchain.
User Experience Rollups offer throughput and scalability that is orders of magnitude higher than that of Ethereum. Transactions on Synapse Chain will be near instant and will cost a fraction of what they would on competing base layers, ensuring applications built on Synapse Chain can foster a user experience akin to that of centralized competitors.
Simplicity Optimistic rollups provide a construction for an execution environment that is both simple and secure. By borrowing from Ethereum's battle-tested infrastructure, Synapse Chain does not have to re-engineer new features from scratch. To that end, Geth will be Synapse Chain's client software, meaning Synapse Chain is as close to Ethereum under the hood as possible. Adhering to Ethereum's core design principles helps minimize new attack vectors that come with creating a new execution environment from scratch.
Synapse Chain Construction Consistent with most rollup constructions, all Synapse Chain blocks will be stored within a smart contract on the Ethereum blockchain. Similarly, block production on Synapse Chain will be managed by a single sequencer, which is also responsible for state updates and submitting transactions back to Ethereum. Decentralization of Synapse Chain's sequencer will follow the roadmap of prominent rollup protocols.
Upon launch of Synapse Chain, gas will be paid to the sequencer in ETH in order to foster the best user experience possible. Shortly after launch, the Synapse DAO could explore a number of mechanisms to tie use of Synapse Chain back to SYN in order to fortify the symbiotic relationship between Synapse Chain and the messaging system. While they are unique components, Synapse Chain can only succeed if the messaging system can provide trustless security, which SYN strives to incentivize.
SYN价格统计
Synapse 今日价格
Synapse价格
¥5.8262
价格变动

24小时

-¥0.275

24h最低价/ 24h最高价

¥5.8050 /

¥6.3698

交易量

24小时

¥111,591,319

数量/市值
0.137
市场占有率

0.01%

市场排名
#200
Synapse市值

| | |
| --- | --- |
| 市值 | ¥814,342,457 |
| 完全稀释后市值 | ¥1,456,540,723 |
Synapse 昨日价格
昨日低点/高点

¥5.8779 /

¥6.3698

昨日开盘价/收盘价

¥5.9388 /

¥5.9187

昨日变化
昨日交易量
¥116,336,178
Synapse 价格历史记录
7日低点/高点

¥5.6583 /

¥7.1221

30日低点/高点

¥5.4582 /

¥9.9634

90日低点/高点

¥3.1219 /

¥12.10

52周低点/高点

¥2.9416 /

¥28.02

历史最高点

Oct 23, 2021 (a year ago)

¥34.50

历史最低点

Dec 22, 2022 (3 months ago)

¥2.9416

Synapse投资回报率
无数据
Synapse 供应量

| | |
| --- | --- |
| 流通供应量 | 139,773,376 SYN |
| 总供应量 | 192,696,599 SYN |
| 最大供应量 | 250,000,000 SYN |