SAFETREESTREES
SAFETREES价格 (TREES)
<0.000000000001 BTC1.31%
0.000000000005 ETH2.56%

  SAFETREES TREES
Price:
¥0.00000008819
1.11%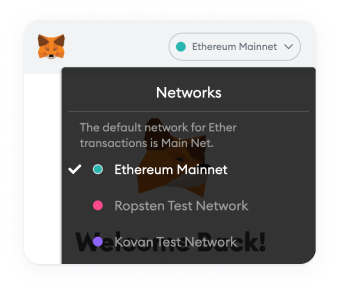 请切换钱包网络
在MetaMask应用程序中切换钱包网络以添加此合约。
SAFETREES to CNY Chart
Loading Data
Please wait, we are loading chart data
TREES实时行情
SAFETREES 今日价格 为 ¥8.82e-8 CNY,其 24 小时的交易量为 ¥400,266 CNY。 SAFETREES 在过去 24 小时内增长了 1.56。 目前的 CoinMarketCap 排名为第 #3749 位,其市值为 暂不提供。 目前无法提供流通供给量信息 此外,供给量上限为1,000,000,000,000,000 TREES 个货币。
SAFETREES is a decentralized eco-friendly community-based project that aims to compensate the efforts of those supporting in saving the environment notably tree growers in rural communities and environmental groups. Its deflationary native token TREES is on Binance Smart Chain, boasting several impressive features. It is the first token with ultimate purpose and tangible product i.e. SafeTrees App tree-tracker and a Tree adoption marketplace where tree adoption would take place.
The TREES token is a sustainable carbon credit incentive utility token for tree farmer or tree-planting organization's ecological impact and contribution to curbing the effects of environmental imbalance. It is a digital asset created to compensate for greenhouse gases emission and providing more convenient alternatives to reducing one's fossil fuel consumption.
In addition, by investing in the TREES token, holders will reap rewards through a static reflection mechanism built-in to the smart contract algorithm, so token holders are guaranteed to watch their wallet grow indefinitely.
SOLVING THIS PROBLEM Deforestation impacted Global Environmental Balance. Efforts for planting and tending trees is reduced due to the lack of direct financial incentives especially in many rural communities around the world.
Growing trees is a long-term project and after several years of tending hundreds or even thousands of trees, the growers can only then rip the financial benefits from tree planting. During those tree tending years, the growers especially in many rural communities are unaware that their trees have also sequestered tons of CO2 – that benefits everyone on the planet. However, tree growers are not financially compensated for their efforts to providing carbon offset and ecological benefits to our planet.
With SAFETREES cross-platform mobile and blockchain technology, we will reverse this scenario. We will give awareness, direct financial incentives and more benefits to those silent heroes who are doing a tremendous effort in fighting environmental degradation. SAFETREES use a novel mobile application with a tree-tracking algorithm that allows tree growers and individuals app users to take geotagged images of their trees which automatically measures the tree attributes, register the GPS coordinates, and assigns a unique tag or number to the tree and stored the data into the blockchain as tokenized or minted information.
Learn more: SAFETREES.SPACE
TREES价格统计
SAFETREES 今日价格
SAFETREES价格
¥0.00000008819
价格变动

24h

¥0.000000000966

24h最低价/ 24h最高价

¥0.00000006467 /

¥0.00000006467

交易量

24h

¥400,266.49

数量/市值
无数据
市场占有率
无数据
市场排名
#3749
SAFETREES市值

| | |
| --- | --- |
| 市值 | 无数据 |
| 完全稀释后市值 | ¥88,190,590.67 |
SAFETREES 昨日价格
昨日低点/高点

¥0.00000008644 /

¥0.00000008782

昨日开盘价/收盘价

¥0.00000008644 /

¥0.00000008751

昨日变化
昨日交易量
¥413,921.70
SAFETREES 价格历史记录
7日低点/高点

¥0.00000006467 /

¥0.0000001293

30日低点/高点

¥0.00000006467 /

¥0.0000002587

90日低点/高点

¥0.00000006467 /

¥0.0000005173

52周低点/高点

¥0 /

¥0.000000582

历史最高点

Jun 21, 2021 (3 months ago)

¥0.000000582

历史最低点

Jun 22, 2021 (3 months ago)
无数据
SAFETREES投资回报率
无数据
SAFETREES 供应量

| | |
| --- | --- |
| 流通供应量 | 无数据 |
| 总供应量 | 无数据 |
| 最大供应量 | 1,000,000,000,000,000 TREES |