Quidd

QUIDD
排名 5010
代币
On 4,608 watchlists
Quidd价格 (QUIDD)
0.000002395 BTC2.36%
0.00003541 ETH0.90%

  Quidd QUIDD
Self Reported Circulating Supply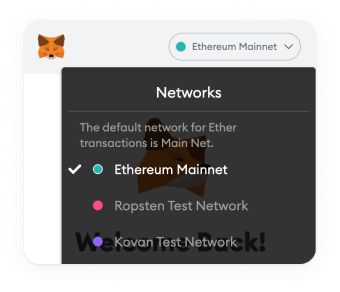 请切换钱包网络
在MetaMask应用程序中切换钱包网络以添加此合约。
Quidd兑换为CNY的图表
Loading Data
Please wait, we are loading chart data
QUIDD价格统计
Quidd 今日价格
Quidd价格
¥0.3277
价格变动

24小时

-¥0.009879

24h最低价/ 24h最高价

¥0.3262 /

¥0.3431

交易量

24小时

¥57,663.75

数量/市值
0.007847
市场占有率

0.00%

市场排名
#5010
Quidd市值

| | |
| --- | --- |
| 市值 | ¥7,348,820.92 |
| 完全稀释后市值 | ¥327,704,923.54 |
Quidd 昨日价格
昨日低点/高点

¥0.3304 /

¥0.3431

昨日开盘价/收盘价

¥0.336 /

¥0.3307

昨日变化
昨日交易量
¥60,179.59
Quidd 价格历史记录
7日低点/高点

¥0.3154 /

¥0.3431

30日低点/高点

¥0.2913 /

¥0.43

90日低点/高点

¥0.2913 /

¥0.43

52周低点/高点

¥0.2913 /

¥42.32

历史最高点

Nov 25, 2021 (10 months ago)

¥42.32

历史最低点

Sep 21, 2022 (11 days ago)

¥0.2913

Quidd投资回报率
无数据
Quidd 供应量

| | |
| --- | --- |
| 流通供应量 | 22,425,116 QUIDD |
| 总供应量 | 1,000,000,000 QUIDD |
| 最大供应量 | 1,000,000,000 QUIDD |
QUIDD实时行情
Quidd 今日价格 为 ¥0.327705 CNY,其 24 小时的交易量为 ¥57,663.75 CNY。 我们会实时更新QUIDD兑换为CNY的价格。 Quidd 在过去 24 小时内下跌了 2.49。 目前的 CoinMarketCap 排名为第 #5010 位,其市值为 暂不提供。 目前无法提供流通供给量信息 此外,供给量上限为1,000,000,000 QUIDD 个货币。
目前 Quidd 交易量最大的平台为 MEXC, PancakeSwap (V2), QuickSwap, ApeSwap (BSC), 和 。 您可以在我们的 查找其他上市资产。
The QUIDD Token is the native asset for the Quidd community and its network of participants, including collectors, artists, brands, creators, and developers.
Quidd is committed to an open and vibrant ecosystem, one where content creators, software developers, and collectors alike are appropriately incentivized and rewarded for the value they contribute to the network.
In particular, the token design improves upon utility, governance, and rewards tokens issued by similar NFT marketplaces in 2020.
What does the QUIDD token do?
The QUIDD token is designed to give Quidd collectors added utility in purchasing and minting NFTs, more collector benefits through staking programs, and more ways to earn in Quidd's upcoming Collect-To-Earn (C2E) economy design.
Here are some more uses of the token:
Real Purchase Utility: we'll enable millions of buyers and sellers around the world to price and settle transactions in $QUIDD instead of only fiat. Holders of $QUIDD may receive discounts on aftermarket sales fees as well as exclusive buying windows on NFT drops.

Staking For Collector Superpowers: holding and staking the token has real value. In particular, advanced collectors will be able to stake their $QUIDD in return for exclusive access to professional-grade collector tools and services, including bidding on wholesale purchases, storefront analytics, and volume discounts on sales fees. $QUIDD can, exclusively, unlock new functionality for digital collectors.

Earning! Let's talk airdrops! Quidd collectors can earn more $QUIDD by performing activities that create long-term value, as opposed to solely through weekly trading activity, which is known to have the adverse effect of creating wash trading. So, $QUIDD can be earned through healthy behavior.

Supply-Side Governance: token holders, proportional to their holdings, can vote on how funds in the Quidd's content and licensing budgets are deployed. $QUIDD token holders actively participate in production decisions and can use votes to protect the value of their older collectibles by limiting future supply. Basically, vote your $QUIDD to determine the next NFT drop!
Who are the project's founders?
Quidd was co-founded by Michael Bramlage. Prior to Quidd, Michael ran the digital division at Topps, the American baseball card company, creating a pre-NFT franchise that grossed over $125m in digital trading card revenue.
Originally backed by Sequoia Capital, Quidd is now part of the Animoca Brands family of companies.
Who are the project's spokespeople?
Michael Bramlage, Co-Founder and CEO
Yat Siu, Executive Chairman and Co-Founder, Animoca Brands (as appropriate)
What Makes Quidd and Quidd Token unique?
The QUIDD token is the official utility token for the QUIDD ecosystem which first pioneered digital collecting 5 years ago with officially-licensed collectibles from over 325 of the world's most beloved brands and 7 million collectors. The QUIDD token is designed to give QUIDD collectors and creators added utility in both the QUIDD app including purchasing of NFTs and collectibles, governance and trade as well as trade, create and collect-to-earn programs utilizing the QUIDD token.
How Many Quidd Tokens Are There in Circulation?
The total supply of QUIDD is fixed at 1,000,000,000 tokens, minted at one time. There are no other minting or burning capabilities, and therefore the total supply of QUIDD will only ever be a maximum of 1,000,000,000.
QUIDD价格统计
Quidd 今日价格
Quidd价格
¥0.3277
价格变动

24小时

-¥0.009879

24h最低价/ 24h最高价

¥0.3262 /

¥0.3431

交易量

24小时

¥57,663.75

数量/市值
0.007847
市场占有率

0.00%

市场排名
#5010
Quidd市值

| | |
| --- | --- |
| 市值 | ¥7,348,820.92 |
| 完全稀释后市值 | ¥327,704,923.54 |
Quidd 昨日价格
昨日低点/高点

¥0.3304 /

¥0.3431

昨日开盘价/收盘价

¥0.336 /

¥0.3307

昨日变化
昨日交易量
¥60,179.59
Quidd 价格历史记录
7日低点/高点

¥0.3154 /

¥0.3431

30日低点/高点

¥0.2913 /

¥0.43

90日低点/高点

¥0.2913 /

¥0.43

52周低点/高点

¥0.2913 /

¥42.32

历史最高点

Nov 25, 2021 (10 months ago)

¥42.32

历史最低点

Sep 21, 2022 (11 days ago)

¥0.2913

Quidd投资回报率
无数据
Quidd 供应量

| | |
| --- | --- |
| 流通供应量 | 22,425,116 QUIDD |
| 总供应量 | 1,000,000,000 QUIDD |
| 最大供应量 | 1,000,000,000 QUIDD |