Modern Liquidity TokenMLT
Modern Liquidity Token价格 (MLT)
0.000008784 BTC0.59%
0.0001277 ETH2.65%

  Modern Liquidity Token MLT
Self Reported Circulating Supply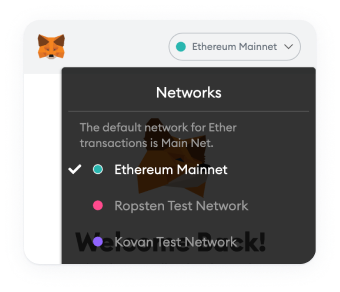 请切换钱包网络
在MetaMask应用程序中切换钱包网络以添加此合约。
Modern Liquidity Token标签
Property
自述标签
Collectibles & NFTs
DeFi
Smart Contracts
DAO
DApp
Modern Liquidity Token to CNY Chart
Loading Data
Please wait, we are loading chart data
MLT实时行情
Modern Liquidity Token 今日价格 为 ¥2.43 CNY,其 24 小时的交易量为 ¥39,838.91 CNY。 Modern Liquidity Token 在过去 24 小时内下跌了 2.09。 目前的 CoinMarketCap 排名为第 #4703 位,其市值为 暂不提供。 目前无法提供流通供给量信息 此外,供给量上限为1,007,414 MLT 个货币。
MODIC (short for Modern Investment Coin) is an established cryptocurrency investment platform with its own fund. MODIC was founded in 2019 and has already helped thousands of crypto holders multiply their capital through a variety of investment plans. The fund selects opportunities with an ROI of above 200%, and the minimum investment amount is only $10 – the smallest among crypto investment funds on the market.
Members can either choose one of the projects featured on the platform or entrust the fund managers to allocate their capital for them. The projects are selected using quantitative and fundamental analysis and pass a rigorous due diligence procedure.
To access all the investment opportunities, users need the $MODIC coin, which is already traded on several crypto exchanges. At the beginning 2021, MODIC will launch a new DeFi infrastructure and a second coin, $MLT, which will allow members to benefit from a range of financial services from loans to decentralized crypto derivatives.
MLT价格统计
Modern Liquidity Token 今日价格
Modern Liquidity Token价格
¥2.43
价格变动

24h

¥-0.06301

24h最低价/ 24h最高价

¥2.36 /

¥2.53

交易量

24h

¥39,838.91

数量/市值
0.00
市场占有率

0.00%

市场排名
#4703
Modern Liquidity Token市值

| | |
| --- | --- |
| 市值 | ¥2,445,439.11 |
| 完全稀释后市值 | ¥2,445,437.77 |
Modern Liquidity Token 昨日价格
昨日低点/高点

¥2.37 /

¥2.70

昨日开盘价/收盘价

¥2.70 /

¥2.45

昨日变化
昨日交易量
¥44,419.59
Modern Liquidity Token 价格历史记录
7日低点/高点

¥2.36 /

¥2.91

30日低点/高点

¥2.36 /

¥3.61

90日低点/高点

¥1.94 /

¥10.00

52周低点/高点

¥1.94 /

¥20.60

历史最高点

Jun 22, 2021 (3 months ago)

¥20.60

历史最低点

Jul 20, 2021 (2 months ago)

¥1.94

Modern Liquidity Token投资回报率
无数据
Modern Liquidity Token 供应量

| | |
| --- | --- |
| 流通供应量 | 1,007,415 MLT |
| 总供应量 | 1,007,415 MLT |
| 最大供应量 | 1,007,414 MLT |