Harmony PlayHPLAY
排名 7316
代币
On 440 watchlists
Harmony Play价格 (HPLAY)
0.0000004462 BTC8.07%
0.000006087 ETH6.59%

  Harmony Play HPLAY
Self Reported Circulating Supply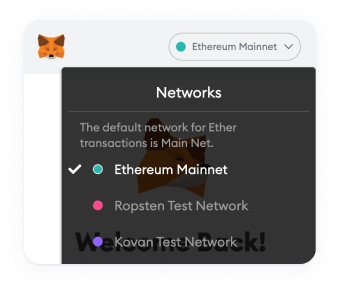 请切换钱包网络
在MetaMask应用程序中切换钱包网络以添加此合约。
Harmony Play兑换为CNY的图表
Loading Data
Please wait, we are loading chart data
HPLAY价格统计
Harmony Play 今日价格
Harmony Play价格
¥0.0691
价格变动

24h

-¥0.009335

24h最低价/ 24h最高价

¥0.06859 /

¥0.07927

交易量

24h

¥415.51

数量/市值
0.0003758
市场占有率

0.00%

市场排名
#7316
Harmony Play市值

| | |
| --- | --- |
| 市值 | ¥1,105,572.39 |
| 完全稀释后市值 | ¥14,510,637.64 |
Harmony Play 昨日价格
昨日低点/高点

¥0.06859 /

¥0.07927

昨日开盘价/收盘价

¥0.07785 /

¥0.0697

昨日变化
昨日交易量
¥415.56
Harmony Play 价格历史记录
7日低点/高点

¥0.05484 /

¥0.08334

30日低点/高点

¥0.00893 /

¥0.1092

90日低点/高点

¥0.006598 /

¥0.1092

52周低点/高点

¥0.006598 /

¥0.1473

历史最高点

Jan 25, 2022 (6 months ago)

¥0.1473

历史最低点

Jun 28, 2022 (a month ago)

¥0.006598

Harmony Play投资回报率
无数据
Harmony Play 供应量

| | |
| --- | --- |
| 流通供应量 | 16,000,000 HPLAY |
| 总供应量 | 210,000,000 HPLAY |
| 最大供应量 | 210,000,000 HPLAY |
HPLAY实时行情
Harmony Play 今日价格 为 ¥0.069093 CNY,其 24 小时的交易量为 ¥415.48 CNY。 我们会实时更新HPLAY兑换为CNY的价格。 Harmony Play 在过去 24 小时内下跌了 11.51。 目前的 CoinMarketCap 排名为第 #7316 位,其市值为 暂不提供。 目前无法提供流通供给量信息 此外,供给量上限为210,000,000 HPLAY 个货币。
目前 Harmony Play 交易量最大的平台为 DeFi Kingdoms, 和 。 您可以在我们的 查找其他上市资产。
What Is Harmony Play (HPLAY)?
Harmony Play is a multi game universe where anyone can earn tokens through skilled gameplay and contributions to the ecosystem. Players can play, earn, stake, buy and sell special NFTs and build a land-based city.
While HPlay is a collection of games, it's also taken on characteristics of a social network and jobs platform due to the community and play to earn opportunities.
The key difference between HPlay and a traditional game is that Blockchain economic design is used to reward our players for their contributions to the ecosystem. This new model of gaming has been dubbed "play to earn". HPlay will attract thousands of players from all over the world in the pursuit of a new income stream and many of these players are fathers, aunts, and even grandparents who have never used Blockchain technology before!
HPLAY is the native utility token that is used for:
In game use as buying NFTs, entry fees for tournaments and much more
You can stake them and earn more tokens
Used for governance votes
Who Are the Founders of Harmony Play?
Renato Preti - CEO Renato is involved in all key decisions from product to marketing and leads the company. He is an entrepreneur and CEO with more than 20 years of experience in the tech industry, partnering with Fortune 1000 companies around the world. In the past, he was a director and partner at ZUP Innovation and left after the company was sold to Banco Itau for 182M USD. After that he served 2 years as Senior Director at Avanade (Joint Venture between Microsoft and Accenture) and left the company during the year 2021 to dedicate himself to personal projects
Anderson Vieira - CTO Anderson leads our engineering team and is responsible for our technical strategy and engineering operations. He previously worked as a senior software engineer at several big companies.
Who Are the investors of Harmony Play?
Harmony Procotol: Harmony itself funded our project with USD 50k as you can see at: https://talk.harmony.one/t/launches-harmony-play-hplay/5880. In exchange for their investment they asked for a few security changes and also a 3 month exclusivity on Harmony Network.
Innvo Digital: This is the company behind the project. Innvo is a technology consulting firm that creates innovative products for the biggest companies in Brazil. They also have a P&D department where Harmony Play is being created and Innvo is also a private investor.
Velantic Investments: Private investor of Innvo Digital and also Harmony Play.
Where Can I Buy Harmony Play (HPLAY)?
HPLAY is available for trading on a growing number of exchanges. You need to have Harmony Mainnet configured on your wallet.
SushiSwap: https://app.sushi.com/swap?inputCurrency=0xcf664087a5bb0237a0bad6742852ec6c8d69a27a&outputCurrency=0x66CF8375fd083E7d103D69378e9AF20F1b46DC59
ViperSwap: https://viper.exchange/#/swap?inputCurrency=0xcf664087a5bb0237a0bad6742852ec6c8d69a27a&outputCurrency=0x66CF8375fd083E7d103D69378e9AF20F1b46DC59
HPLAY价格统计
Harmony Play 今日价格
Harmony Play价格
¥0.0691
价格变动

24h

-¥0.009335

24h最低价/ 24h最高价

¥0.06859 /

¥0.07927

交易量

24h

¥415.51

数量/市值
0.0003758
市场占有率

0.00%

市场排名
#7316
Harmony Play市值

| | |
| --- | --- |
| 市值 | ¥1,105,572.39 |
| 完全稀释后市值 | ¥14,510,637.64 |
Harmony Play 昨日价格
昨日低点/高点

¥0.06859 /

¥0.07927

昨日开盘价/收盘价

¥0.07785 /

¥0.0697

昨日变化
昨日交易量
¥415.56
Harmony Play 价格历史记录
7日低点/高点

¥0.05484 /

¥0.08334

30日低点/高点

¥0.00893 /

¥0.1092

90日低点/高点

¥0.006598 /

¥0.1092

52周低点/高点

¥0.006598 /

¥0.1473

历史最高点

Jan 25, 2022 (6 months ago)

¥0.1473

历史最低点

Jun 28, 2022 (a month ago)

¥0.006598

Harmony Play投资回报率
无数据
Harmony Play 供应量

| | |
| --- | --- |
| 流通供应量 | 16,000,000 HPLAY |
| 总供应量 | 210,000,000 HPLAY |
| 最大供应量 | 210,000,000 HPLAY |