EthernityERN
排名 504
代币
On 69,044 watchlists
Ethernity价格 (ERN)
0.00007095 BTC0.92%
0.001155 ETH0.48%

  Ethernity ERN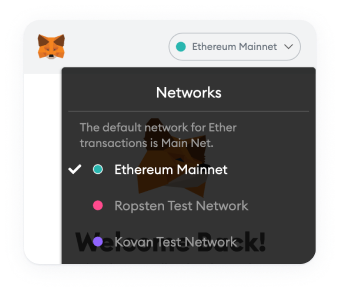 请切换钱包网络
在MetaMask应用程序中切换钱包网络以添加此合约。
Ethernity兑换为CNY的图表
Loading Data
Please wait, we are loading chart data
ERN价格统计
Ethernity 今日价格
Ethernity价格
¥13.77
价格变动

24h

-¥0.2901

24h最低价/ 24h最高价

¥13.26 /

¥13.98

交易量

24h

¥84,109,432.12

数量/市值
0.4031
市场占有率

0.00%

市场排名
#504
Ethernity市值

| | |
| --- | --- |
| 市值 | ¥208,666,915.74 |
| 完全稀释后市值 | ¥413,197,227.41 |
Ethernity 昨日价格
昨日低点/高点

¥13.05 /

¥14.16

昨日开盘价/收盘价

¥13.57 /

¥13.58

昨日变化
昨日交易量
¥83,813,150.88
Ethernity 价格历史记录
7日低点/高点

¥12.86 /

¥14.96

30日低点/高点

¥9.47 /

¥33.18

90日低点/高点

¥10.17 /

¥45.88

52周低点/高点

¥9.47 /

¥166.22

历史最高点

Mar 27, 2021 (a year ago)

¥496.54

历史最低点

May 12, 2022 (16 days ago)

¥9.47

Ethernity投资回报率
无数据
Ethernity 供应量

| | |
| --- | --- |
| 流通供应量 | 15,150,168 ERN |
| 总供应量 | 30,000,000 ERN |
| 最大供应量 | 30,000,000 ERN |
ERN实时行情
Ethernity 今日价格 为 ¥13.77 CNY,其 24 小时的交易量为 ¥84,109,432 CNY。 我们会实时更新ERN兑换为CNY的价格。 Ethernity 在过去 24 小时内下跌了 1.62。 目前的 CoinMarketCap 排名为第 #504 位,其市值为 ¥208,666,916 CNY。 其流通供给量为 15,150,168 ERN 个货币 此外,供给量上限为30,000,000 ERN 个货币。
目前 Ethernity 交易量最大的平台为 Binance, OKX, KuCoin, Huobi Global, 和 。 您可以在我们的 查找其他上市资产。
What Is Ethernity (ERN)?
Ethernity is a blockchain-based platform that allows users to take advantage of the increasing popularity of non-fungible tokens (NFTs). The developers position it as a decentralized finance (DeFi) crossover project with authenticated NFTs. In the Ethernity ecosystem, all NFTs can be bought and sold on-chain.
To learn more about this project, check out our deep dive of Ethernity.
Ethernity was funded on the Polkastarter platform, where its crowd sale took place on March 8, 2021. The project tries to create favorable conditions for all active members of the community to boost the value of its ERN token.
Prior to launching ERN, Ethernity underwent a round of strategic investments backed by Black Edge Capital, Morningstar Ventures, Spark Digital Capital, Woodstock and Genesis Block Ventures.
Who Are the Founders of Ethernity?
Created by Nick Rose Ntertsas, Ethernity explores non-fungible tokens (NFTs) and the opportunities they can provide to charities and the general public.
Nick Rose Ntertsas is the CEO and founder of Ethernity. He also holds the position of the chief digital officer at Global Wildlife Conservation. Before that, he has founded several hospitality projects in Greece and the 10X Capital cryptocurrency fund.
What Makes Ethernity (ERN) Unique?
Through partnerships with leading figures in blockchain, music, and entertainment industries, Ethernity is pursuing its goal of popularizing NFT-based digital art and supporting charitable causes.
Ethernity empowers celebrities to advertise artwork or bespoke card tokens while raising money for charities. Ethernity offers an easy way for artists, brands and influencers to sell NFTs on the platform.
Related Pages:
Learn more about Polkadot.
Learn more about Polkastarter.
Find out what NFTs are at CMC Alexandria.
Expand your knowledge of cryptocurrency with the CoinMarketCap blog.
How Many Ethernity (ERN) Coins Are There in Circulation?
Ethernity's ERN is a cryptocurrency token based on the Ethereum blockchain. It has a maximum supply of 30,000,000 tokens and a circulating supply of 5,824,975 tokens as of March 2021.
The ERN token's public sale took place on March 8 on Polkastarter, a decentralized exchange (DEX) created for cross-chain token pools and auctions. Polkastarter is a protocol that allows projects like Ethernity to raise capital from their potential users.
How Is the Ethernity Network Secured?
ERN is an ERC-20 proof-of-stake (PoS) token based on the Ethereum network, and as such, it is secured by its blockchain.
Where Can You Buy Ethernity (ERN)?
Ethernity (ERN) can be traded on the following exchanges:
New to cryptocurrency? Learn how to buy Bitcoin and other tokens with our comprehensive guide.
ERN价格统计
Ethernity 今日价格
Ethernity价格
¥13.77
价格变动

24h

-¥0.2901

24h最低价/ 24h最高价

¥13.26 /

¥13.98

交易量

24h

¥84,109,432.12

数量/市值
0.4031
市场占有率

0.00%

市场排名
#504
Ethernity市值

| | |
| --- | --- |
| 市值 | ¥208,666,915.74 |
| 完全稀释后市值 | ¥413,197,227.41 |
Ethernity 昨日价格
昨日低点/高点

¥13.05 /

¥14.16

昨日开盘价/收盘价

¥13.57 /

¥13.58

昨日变化
昨日交易量
¥83,813,150.88
Ethernity 价格历史记录
7日低点/高点

¥12.86 /

¥14.96

30日低点/高点

¥9.47 /

¥33.18

90日低点/高点

¥10.17 /

¥45.88

52周低点/高点

¥9.47 /

¥166.22

历史最高点

Mar 27, 2021 (a year ago)

¥496.54

历史最低点

May 12, 2022 (16 days ago)

¥9.47

Ethernity投资回报率
无数据
Ethernity 供应量

| | |
| --- | --- |
| 流通供应量 | 15,150,168 ERN |
| 总供应量 | 30,000,000 ERN |
| 最大供应量 | 30,000,000 ERN |