Arenum

ARNM
排名 3649
代币
On 1,851 watchlists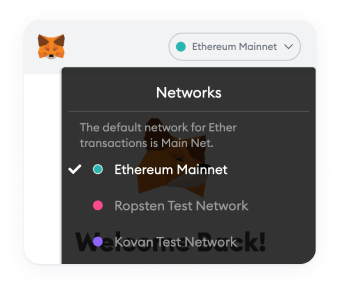 请切换钱包网络
在MetaMask应用程序中切换钱包网络以添加此合约。
Arenum价格 (ARNM)
0.000001065 BTC22.00%
0.00001539 ETH22.40%

  Arenum ARNM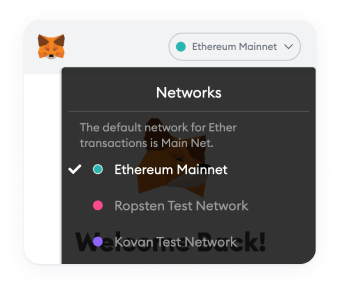 请切换钱包网络
在MetaMask应用程序中切换钱包网络以添加此合约。
Arenum兑换为CNY的图表
Loading Data
Please wait, we are loading chart data
ARNM价格统计
Arenum 今日价格
Arenum价格
¥0.1702
价格变动

24小时

-¥0.04449

24h最低价/ 24h最高价

¥0.1072 /

¥0.223

交易量

24小时

¥586,879

数量/市值
Infinity
市场占有率
无数据
市场排名
#3649
Arenum 昨日价格
昨日低点/高点

¥0.1072 /

¥0.2356

昨日开盘价/收盘价

¥0.1731 /

¥0.1707

昨日变化
昨日交易量
¥611,688
Arenum 价格历史记录
7日低点/高点

¥0.05598 /

¥0.2356

30日低点/高点

¥0.05598 /

¥0.2356

90日低点/高点

¥0.05598 /

¥0.4938

52周低点/高点

¥0.05598 /

¥7.61

历史最高点

Apr 16, 2022 (9 months ago)

¥7.61

历史最低点

Jan 26, 2023 (4 days ago)

¥0.05598

Arenum投资回报率
无数据
Arenum 供应量

| | |
| --- | --- |
| 流通供应量 | 无数据 |
| 总供应量 | 无数据 |
| 最大供应量 | 无数据 |
ARNM实时行情
Arenum 今日价格 为 ¥0.170240 CNY,其 24 小时的交易量为 ¥586,879 CNY。 我们会实时更新ARNM兑换为CNY的价格。 Arenum 在过去 24 小时内下跌了 20.37。 目前的 CoinMarketCap 排名为第 #3649 位,其市值为 暂不提供。 目前无法提供流通供给量信息 目前无法提供供给量上限信息。
目前 Arenum 交易量最大的平台为 KuCoin, HitBTC, 和 。 您可以在我们的 查找其他上市资产。
Overview
What is Arenum (ARNM)? Arenum.io is the next step in the evolution of commercial and technological infrastructure of web3 gaming.
Leveraging its powerful SDKs Arenum aims to become the App Store for blockchain that brings together game devs, gamers and influencers. What's so special about Arenum? It's actually easy.
We call them moon factors:
Moon factor #1 The Global Matching Engine (tournament platform) for casual games: Arenum is built from the ground up to reward both the players for their engagement in the games they play as well as the developers for the games they labor on. We give players an opportunity to compete in their favorite games and earn crypto.
Moon factor #2
The App Store for Solanaverse: Arenum offers a set of powerful SDKs that enables traditional game devs to seamlessly port their gaming infrastructure on-chain and enable Play-to-Earn mechanics from the get go.
Moon factor #3
Production ready: Arenum is here to deliver. The beta version already has over 50k installs in Turkey and Brazil, showing scalable product metrics and delivering regular product updates.
Who are the founders of Arenum?
Arenum was founded by 3 friends and entrepreneurs: Eduard Gurinovich, Alexandr Zelenshikov and Alex Pasechnik. Eduard Gurinovich is 30 under 30 ranked by Forbes. Raised over $90M of venture capital to his companies A founder of CarPrice and CarMoney with 50+ offices across Russia, Japan, India, and Brazil. Just in 2 years, CarPrice was ranked among the largest Eastern European IT companies with over $200M revenue. Eduard knows how to scale, he is responsible for business development and partnerships. Alexander Zelenshikov has developed several high performance proprietary rendering engines. Alexander has over 17 years in game development working at key positions as a tech lead in international companies: Digital Element, Novy Disc, Nival and Obsidian Entertainment. For the last 5 years, he has been leading his own outsource software company specialized in high-performance technical solutions for game rendering, streaming, VOD and blockchain. Alexander delivers the technological advantage of Arenum. Alex Pasechnik has raised over $9M of venture capital to his companies, besides has experience of bootstrapping businesses without any investment. Has built online educational products, marketplaces and eSports platforms. Delivers product development and marketing competencies to Arenum.
Working together since 2017 Arenum team has already delivered several products:
blockchain based on the tendermint on-demand high-load video services mobile video streaming services AI-video analytics system Arenum Tournament platform (since 2018)
In total, the Arenum team consists of 37 full-time employees — many of whom have experience with game development and blockchain.
Who makes Arenum unique? Arenum is a platform giving the initial infrastructure needed for game developers and gamers. In the long run, platforms thrive.
Arenum is above the hit-driven game industry - using successful games as fuel to power the platform's growth and income, we play by the rules we've created.
Higher retention and opportunity to use the cross game exposure makes the marketing cheaper and insures the platform from 'flash in the pan' or one hit wonder consequences. Arenum sits at a level above games and remains stable by focusing on using trends to grow as a platform.
Arenums' goal is to bring mass adoption to crypto through casual PvP games.
ARNM价格统计
Arenum 今日价格
Arenum价格
¥0.1702
价格变动

24小时

-¥0.04449

24h最低价/ 24h最高价

¥0.1072 /

¥0.223

交易量

24小时

¥586,879

数量/市值
Infinity
市场占有率
无数据
市场排名
#3649
Arenum 昨日价格
昨日低点/高点

¥0.1072 /

¥0.2356

昨日开盘价/收盘价

¥0.1731 /

¥0.1707

昨日变化
昨日交易量
¥611,688
Arenum 价格历史记录
7日低点/高点

¥0.05598 /

¥0.2356

30日低点/高点

¥0.05598 /

¥0.2356

90日低点/高点

¥0.05598 /

¥0.4938

52周低点/高点

¥0.05598 /

¥7.61

历史最高点

Apr 16, 2022 (9 months ago)

¥7.61

历史最低点

Jan 26, 2023 (4 days ago)

¥0.05598

Arenum投资回报率
无数据
Arenum 供应量

| | |
| --- | --- |
| 流通供应量 | 无数据 |
| 总供应量 | 无数据 |
| 最大供应量 | 无数据 |