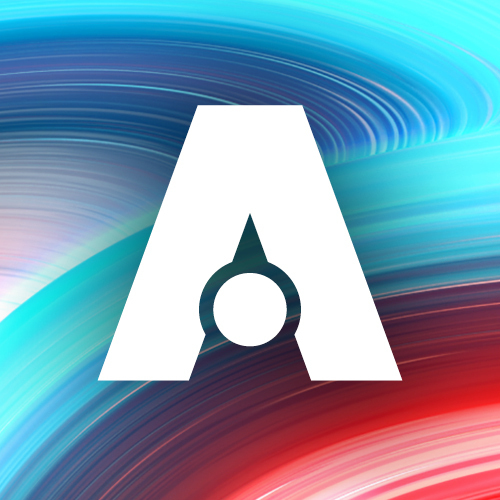 ALL.ART protocolAART
排名 5304
代币
On 2,578 watchlists
ALL.ART protocol价格 (AART)
0.000000239 BTC3.23%
0.00000435 ETH4.34%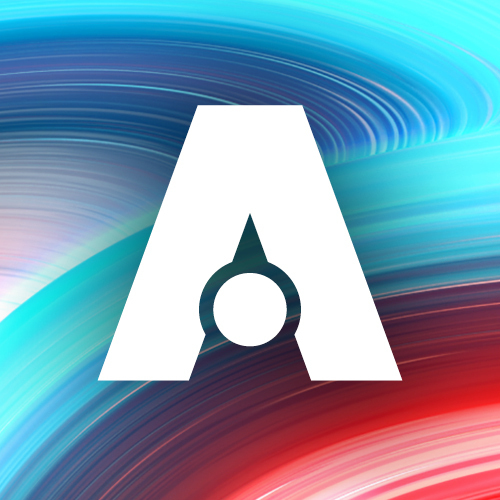 ALL.ART protocol AART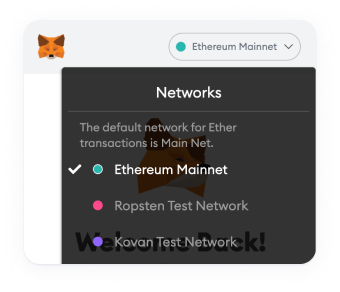 请切换钱包网络
在MetaMask应用程序中切换钱包网络以添加此合约。
ALL.ART protocol标签
Category
Platform
自述标签
Huobi Capital Portfolio
Token
SkyVision Capital Portfolio
ALL.ART protocol兑换为CNY的图表
Loading Data
Please wait, we are loading chart data
AART价格统计
ALL.ART protocol 今日价格
ALL.ART protocol价格
¥0.03102
价格变动

24h

-¥0.0002138

24h最低价/ 24h最高价

¥0.03067 /

¥0.03115

交易量

24h

¥45,984.94

数量/市值
无数据
市场占有率
无数据
市场排名
#5304
ALL.ART protocol市值

| | |
| --- | --- |
| 市值 | 无数据 |
| 完全稀释后市值 | ¥155,081,081.30 |
ALL.ART protocol 昨日价格
昨日低点/高点

¥0.0308 /

¥0.03147

昨日开盘价/收盘价

¥0.03129 /

¥0.03113

昨日变化
昨日交易量
¥67,835.09
ALL.ART protocol 价格历史记录
7日低点/高点

¥0.03052 /

¥0.03157

30日低点/高点

¥0.03052 /

¥0.03309

90日低点/高点

¥0.03052 /

¥0.06715

52周低点/高点

¥0.03052 /

¥0.3083

历史最高点

Dec 28, 2021 (6 months ago)

¥0.3083

历史最低点

Jun 27, 2022 (4 days ago)

¥0.03052

ALL.ART protocol投资回报率
无数据
ALL.ART protocol 供应量

| | |
| --- | --- |
| 流通供应量 | 无数据 |
| 总供应量 | 5,000,000,000 AART |
| 最大供应量 | 5,000,000,000 AART |
AART实时行情
ALL.ART protocol 今日价格 为 ¥0.031016 CNY,其 24 小时的交易量为 ¥45,984.94 CNY。 我们会实时更新AART兑换为CNY的价格。 ALL.ART protocol 在过去 24 小时内下跌了 0.24。 目前的 CoinMarketCap 排名为第 #5304 位,其市值为 暂不提供。 目前无法提供流通供给量信息 此外,供给量上限为5,000,000,000 AART 个货币。
目前 ALL.ART protocol 交易量最大的平台为 Gate.io, ZT, CoinEx, 和 。 您可以在我们的 查找其他上市资产。
What Is All.Art Protocol (AART)?
The All.Art protocol was launched in Q1 2021 with the aim of developing solutions to a number of existing problems within the NFT market. All.Art strives to provide ongoing liquidity to the NFT marketplace by introducing an AMM (Automatic Market Maker) liquidity pool, updating NFT standards, improving functionality and adding built-in licensing rights called NFT-PRO.
With the help of the NFT-PRO standard, artists can customize licensing rights for their artworks by embedding them into NFT-PRO smart contracts, ensuring a secure transaction for both artists and collectors. At the same time, the All.Art protocol establishes additional options for art ownership, exhibition and trade on the blockchain. The solutions offered by All.Art simplify the buying and selling processes for users, while removing some legal obstacles.
The project is deployed on the Solana blockchain, which provides the following advantages: fast and cheap transactions running on L1, scalability, low energy consumption and upgradable smart contracts.
The company's mission is to offer the community a proper approach to the sale and licensing of non-fungible tokens, and to launch an infrastructure that will ensure rights management and constant liquidity of NFTs. The goal is to provide collectors and investors with the opportunity to create, use and trade works of art, leveraging the maximum potential of blockchain technology and NFT standards.
All.Art uses its native AART token for transactions and powering the network.
Who Are the Founders of All.Art Protocol?
The creation of the All.Art protocol dates back to 2017. The idea of ​​integrating blockchain-based art trading into virtual exhibitions belongs to Vitomir Jevremovic - CEO of VR-All-Art.
VR-All-Art is a marketplace for artists, galleries, museums to exhibit, explore and acquire art through virtual exposition. The platform revolutionizes art spaces, opening up new possibilities for artists that are no longer limited by the physical boundaries and frameworks of time and space.
Thus, the All.Art protocol is the next stage in the growth of VR-All-Art, having evolved with the addition of blockchain technology.
From May 15 to June 7, VR-All-Art team participated at the Solana seasonal hackathon, where they developed the All-Art protocol and were able to build a community around the project. The All.Art protocol is currently running on testnet. You can follow the progress of the project by joining the All-Art community on Twitter or Telegram.
What Makes All.Art Protocol Unique?
The All.Art protocol introduces two key features: Automated Market Makers (AMM) for NFTs, and tiered licensing for NFT art.
NFT-PRO is an artistic NFT standard designed to embed licensing rights into tokens. There are several types of licensing rights, each of which contains different information on associated legal rights. NFT-PRO introduces NFT transaction licensing, allowing collectors to purchase various licenses for the same NFT. The purpose of the NFT-PRO standard is to protect artists / collectors and, as a result, form liquid NFT trading.
NFT-PRO defines licensing rights for each NFT, and due to the standard, investors can remain aware of what they are purchasing.
The standard is broken into three levels:
Level 1 is the basic data layer for NFT, consististing of metadata. All relevant data is stored on-chain. The level is mandatory.
Level 2 is an optional licensing level that contains the terms and conditions for each license. NFT creators can add licensing terms.
Level 3 is an optional transaction level that captures cAMM pool interactions and other mechanics. At this level, the market for the NFT is formed.
Decentralized NFT Swap Pools or Capped Automated Market Maker (cAMM) Pools are designed to increase NFT liquidity.
How it works: an artist creates an NFT with 150 LORTs. The All.Art protocol generates cAMM and NFT license ownership right tokens (LORT, for short). Thus, the creator receives 50 LORTs, and 100 LORTs are sent for storage in cAMM. Each pool has a limited number of LORTs, a factor which guarantees that artists get paid.
Related Pages:
Read about Drops Ownership Power (DOP) and SuperRare (RARE).
Learn more about Solana (SOL).
Check out our deep dive of All.Art Protocol (AART).
How are NFTs changing the art industry? Find out with CMC Alexandria.
Feel free to check our glossary.
How Many All.Art Protocol (AART) Coins Are There in Circulation?
AART is a native cryptographically secured token of the All.Art protocol, which is used as collateral in cAMM. The AART token acts as fuel and powers the entire ecosystem.
The main purpose of AART is to provide liquidity in cAMM pools. With AART, investors and collectors can purchase NFTs on the platform. As for AART, the token can be bought on the open market and then exchanged for creator tokens from the creator pools.
AART is a non-refundable functional utility token that acts as a means of exchange between process participants / protocol users. When an NFT is purchased via AART, users receive License Ownership Rights Tokens (LORT). Artists can swap their LORTs into the cAMM liquidity pool in exchange for the AARTs. In addition, LORTs are provided with the same unit of exchange, which makes for an efficient system of trade.
How Is the All.Art Protocol Network Secured?
Blockchain technology is immutable; this nuance complicates the protection of copyrights, trademarks and other types of intellectual property rights. Thus, the developers of All.Art set a goal to solve this issue through the verification standard - NFT-PRO. Developers aim to ensure that trade security and intellectual property protection are applicable to the entire ecosystem of applications and markets.
All.Art is a Solana-based NFT protocol, and the reliability of the Solana blockchain is achieved through a combination of proof-of-history (PoH) and proof-of-stake (PoS) consensus mechanisms. PoH is the main component and is responsible for the majority of processed transactions (recording successful transactions), while PoS is a monitoring tool for PoH processes that verifies the sequence of generated blocks.
Where Can You Buy All.Art Protocol (AART)?
In late December 2021, All.Art protocol (AART) became available on cryptocurrency exchanges worldwide and has reached an ATH of $0.05 since its drop.
View the full Initial Coin Offering calendar listed in date order.
Check out the top NFT collections by sales volume.
Have a look at our guide to non-fungible tokens.
Get the latest crypto news from the CoinMarketCap blog.
AART价格统计
ALL.ART protocol 今日价格
ALL.ART protocol价格
¥0.03102
价格变动

24h

-¥0.0002138

24h最低价/ 24h最高价

¥0.03067 /

¥0.03115

交易量

24h

¥45,984.94

数量/市值
无数据
市场占有率
无数据
市场排名
#5304
ALL.ART protocol市值

| | |
| --- | --- |
| 市值 | 无数据 |
| 完全稀释后市值 | ¥155,081,081.30 |
ALL.ART protocol 昨日价格
昨日低点/高点

¥0.0308 /

¥0.03147

昨日开盘价/收盘价

¥0.03129 /

¥0.03113

昨日变化
昨日交易量
¥67,835.09
ALL.ART protocol 价格历史记录
7日低点/高点

¥0.03052 /

¥0.03157

30日低点/高点

¥0.03052 /

¥0.03309

90日低点/高点

¥0.03052 /

¥0.06715

52周低点/高点

¥0.03052 /

¥0.3083

历史最高点

Dec 28, 2021 (6 months ago)

¥0.3083

历史最低点

Jun 27, 2022 (4 days ago)

¥0.03052

ALL.ART protocol投资回报率
无数据
ALL.ART protocol 供应量

| | |
| --- | --- |
| 流通供应量 | 无数据 |
| 总供应量 | 5,000,000,000 AART |
| 最大供应量 | 5,000,000,000 AART |