Consensus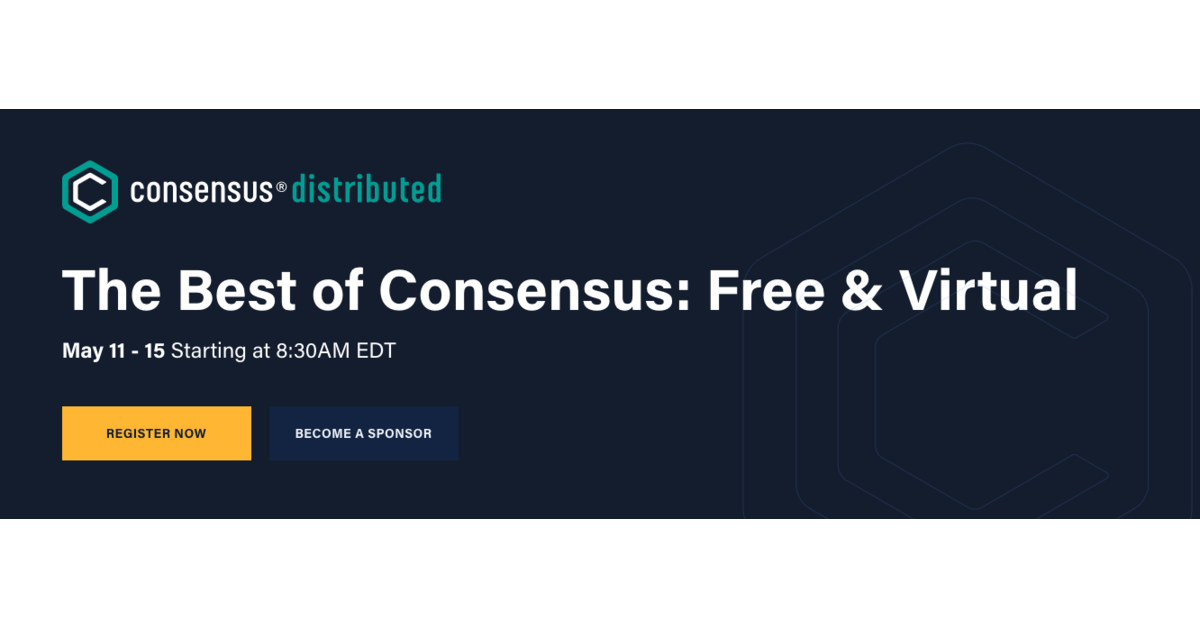 Consensus
Dates:
May 13, 2019 - May 15, 2019
Venue:
New York Hilton Midtown
Details:
CoinDesk is proud to present our 5th annual blockchain technology summit, May 13-15, 2019, at the New York Hilton Midtown and Sheraton New York Times Square. Professionals from leading industry startups, investment firms, financial services giants, global brands, academic institutions and policy groups will return to New York to discuss the evolving real-world applications of blockchain technology. Consensus will feature three days of demos, networking, and expert discussions regarding the most important commercial developments, technical innovations, and public policy issues. It will feature 250+ speakers, 200+ sponsors and 10,000 attendees who are building the foundations of the blockchain and digital currency ecosystem.