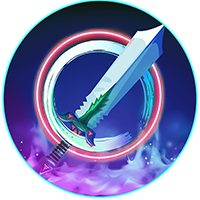 MagicCraftMCRT
排名 2970
代币
On 8,010,303 watchlists
MagicCraft价格 (MCRT)
0.0000003682 BTC7.99%
0.000004543 ETH6.07%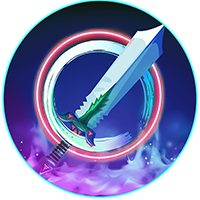 MagicCraft MCRT
Self Reported Circulating Supply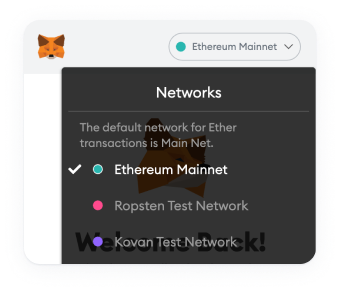 请切换钱包网络
在MetaMask应用程序中切换钱包网络以添加此合约。

CertiK

MagicCraft兑换为CNY的图表
Loading Data
Please wait, we are loading chart data
MCRT价格统计
MagicCraft 今日价格
MagicCraft价格
¥0.0606
价格变动

24h

¥0.004852

24h最低价/ 24h最高价

¥0.05413 /

¥0.06626

交易量

24h

¥8,801,517.55

数量/市值
0.1159
市场占有率

0.00%

市场排名
#2970
MagicCraft市值

| | |
| --- | --- |
| 市值 | ¥75,964,712.66 |
| 完全稀释后市值 | ¥606,000,968.39 |
MagicCraft 昨日价格
昨日低点/高点

¥0.05407 /

¥0.06638

昨日开盘价/收盘价

¥0.06247 /

¥0.05548

昨日变化
昨日交易量
¥10,395,955.35
MagicCraft 价格历史记录
7日低点/高点

¥0.02486 /

¥0.06989

30日低点/高点

¥0.01023 /

¥0.06989

90日低点/高点

¥0.01018 /

¥0.06989

52周低点/高点

¥0.01018 /

¥0.6595

历史最高点

Dec 29, 2021 (7 months ago)

¥0.6595

历史最低点

Jul 03, 2022 (a month ago)

¥0.01018

MagicCraft投资回报率
MagicCraft 供应量

| | |
| --- | --- |
| 流通供应量 | 1,253,541,110 MCRT |
| 总供应量 | 10,000,000,000 MCRT |
| 最大供应量 | 10,000,000,000 MCRT |
MCRT实时行情
MagicCraft 今日价格 为 ¥0.060600 CNY,其 24 小时的交易量为 ¥8,801,518 CNY。 我们会实时更新MCRT兑换为CNY的价格。 MagicCraft 在过去 24 小时内增长了 9.19。 目前的 CoinMarketCap 排名为第 #2970 位,其市值为 暂不提供。 目前无法提供流通供给量信息 此外,供给量上限为10,000,000,000 MCRT 个货币。
目前 MagicCraft 交易量最大的平台为 MEXC, BitMart, 和 。 您可以在我们的 查找其他上市资产。
What is MagicCraft (MCRT)?
MagicCraft is a PVP Castle Siege game launched on Binance Smart Chain, with an advanced guild system, taxes, and economy. Players may team up with each other and build clans to fight other clans on the platform.
In the Magic Craft world, there are seven powerful castles built by the Elders. These castles store magical energy within their walls, which is called Magicus. This mysterious substance, generated in millennial confrontations, is able to endow the owner with incredible strength. That's why it is carefully guarded and is a cherished prize for many.
Emerge victorious among other clans, and then collect taxes in our native cryptocurrency known as $MCRT.
Each character has different traits, items, weapons, armor, spells, magic scrolls, clothes, attacks, and poses. You can collect these characters as you level up your game. You are free to trade these collectibles in the NFT marketplace as well in exchange for $MCRT.
The world of Magic Craft waits for you. And you are welcome to enter this world on free-to-play or play-to-earn model.
What is MagicCraft vision ?
Our vision is to create the world's most engaging blockchain game, which unites creators, players, digital asset owners, and streamers. Magic Craft is a virtual world where players can build, own, and monetize their gaming experiences on the Binance Smart Chain.
The platform aims to disrupt the existing game makers like World of Warcraft and Mobile Legends by providing creators true ownership of their creations as non-fungible tokens (NFTs) and rewarding their participation with our utility token – $MCRT.
1)Gaming: This involves players engaging with the virtual world of Magic Craft through heroes, battles, quests, tournaments, and more. It would enable players to earn money via the play-to-earn and free-to-play model.
2)NFT Marketplace: This would bring in digital asset owners who can treat all in-game collectibles as digital assets. Digital asset owners can interact with players to buy, sell or trade the collectibles as NFTs.
3)Staking: This would appeal to developers and crypto enthusiasts interested in the back-end part of the game. They would be involved in staking in-game characters and earning revenue through this.
With these three facets, namely, blockchain, gaming, and NFTs, coming together, a comprehensive metaverse will be formed.
MCRT价格统计
MagicCraft 今日价格
MagicCraft价格
¥0.0606
价格变动

24h

¥0.004852

24h最低价/ 24h最高价

¥0.05413 /

¥0.06626

交易量

24h

¥8,801,517.55

数量/市值
0.1159
市场占有率

0.00%

市场排名
#2970
MagicCraft市值

| | |
| --- | --- |
| 市值 | ¥75,964,712.66 |
| 完全稀释后市值 | ¥606,000,968.39 |
MagicCraft 昨日价格
昨日低点/高点

¥0.05407 /

¥0.06638

昨日开盘价/收盘价

¥0.06247 /

¥0.05548

昨日变化
昨日交易量
¥10,395,955.35
MagicCraft 价格历史记录
7日低点/高点

¥0.02486 /

¥0.06989

30日低点/高点

¥0.01023 /

¥0.06989

90日低点/高点

¥0.01018 /

¥0.06989

52周低点/高点

¥0.01018 /

¥0.6595

历史最高点

Dec 29, 2021 (7 months ago)

¥0.6595

历史最低点

Jul 03, 2022 (a month ago)

¥0.01018

MagicCraft投资回报率
MagicCraft 供应量

| | |
| --- | --- |
| 流通供应量 | 1,253,541,110 MCRT |
| 总供应量 | 10,000,000,000 MCRT |
| 最大供应量 | 10,000,000,000 MCRT |